February 14, 2018
Fifty Shades Freed
With Fifty Shades Freed coming out, it makes it the second trilogy to end in 2018 already, and it is only halfway through February! The other one was of course Maze Runner: The Death Cure, which was also complete shit.
I don't know a lot about the point of this trilogy, but looking at the ad spots online, on youtube, on Hulu, the one thing I realized is that whatever the plot was, they certainly did not want to show it to the viewer. They just wanted us to see people being rich, doing some sexy stuff, and being rich. Rich, sex, rich.
Maybe that is the main point of the movie? Maybe they expect the plot to just maintain "oh, their relationship!" and it be an okay story overall.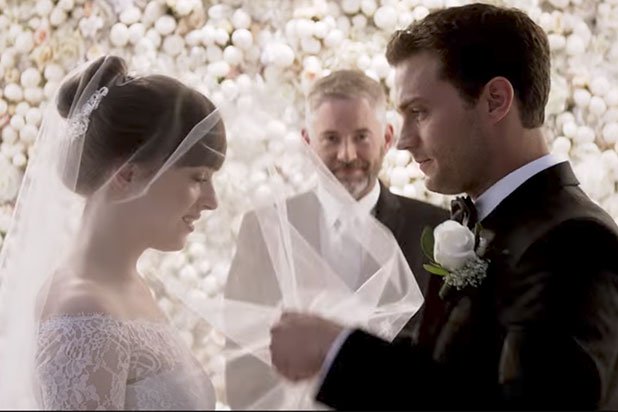 Is the wedding the climax, or just the beginning?
The movie begins with the saying of I do from our leads (Which is answers that question). After all, he proposed at the end of the second film, we don't need to see them planning for it and all that shit. Let's just see Anastasia become Anastasia Grey (Dakota Johnson) and Christian (Jamie Dornan) stays the same. Which is one of those plots about the movie, him staying the same.
Now we can watch them traveling the world, honeymooning, sexing, being rich. You know. But some guy goes and steals some data from Grey's company, cutting it short! Oh snap! Now we have some man, or some lady, trying to do bad things to them, and he has "no idea at all why!". Security is beefed up and some things are a little bit less sexy.
But don't worry, we still have time to deal with other issues. Like how they never even talked about when they would want kids or if they wanted kids at all. Perfect thing to do post marriage. On that note, that weird ex mistress of his that taught him all of his kinks? You'd think that would be important, but in this movie, it is basically just dealt with in a single scene and ignored the whole way through after it. Yay!
These people are in this movie: Brant Daughtery, Bruce Altman, Eloise Mumford, Eric Johnson, Hiro Kanagawa, Kristen Alter, Luke Grimes, Marcia Gay Harden, Max Martini, and Rita Ora.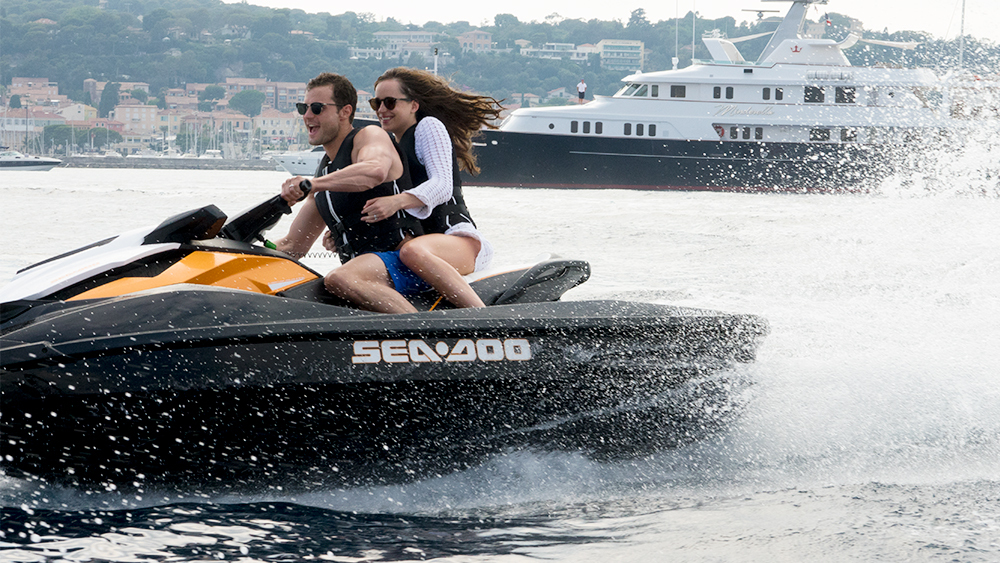 Will the SeaDoo scene be the new boat scene from the previous film?
This film is shit, and everyone knows it is shit. The people who put it out know it is shit. The reason the plot is hard to tell is because there is no discernible plot in the whole movie. Bad plot reasons for man to be bugging them. Characters act stupid and don't understand what is being told to them, and intentionally characters put off obviously important information until it is too late. We have a couple who still doesn't make sense together, who just get really kinky around each other I guess. Whatever happens never really looks like love.
We have a main character male who is emotionally and physically abusive at times, yes still in this movie. We have a cartoon bad guy. We have a scene where someone gets slapped twice and kicked in the stomach causing a short term coma, some how.
The infamous boat scene was recreated almost with a house they go to in Colorado. Watching the car go up the driveway, we then see several angles around the house, switch switch switch. It is still full of romantic (maybe? hard to tell when it all sounds the same) pop music, to fill any sort of space they might have for character growth.
And just in case you forgot the other films, near the end, we get to see a long montage of the first two movies, of their romance scenes and travels. Yes, we still see that damn boat again in this film. They did it just to troll me.
And then at some point the movie ends, without resolving one of the major plot issues their relationship had with his ex mistress lady he couldn't ever stop confiding in. Hooray!
0 out of 4.