February 6, 2018
Faces Places
The year of 2017 wasn't great for me and watching documentaries. I didn't do it as often as I used to (as I used to force one a week for review). I decided I needed them to come more naturally, to see what I wanted, what looked interesting, and sure, some that didn't look interesting.
But still, I didn't see too many. So I had been keeping track of the movies on the Shortlist for Oscars Best Documentary. I saw titles that seemed interesting and plots that I couldn't wait to see. I was trying to guess what might be the top five picked.
And then Faces Places was picked. It was one of the ones on the shortlist that I just did not expect overall. The documentary just felt like something that could be a one season show on The Travel Channel, and not something that might change the world, like some of the titles on the list.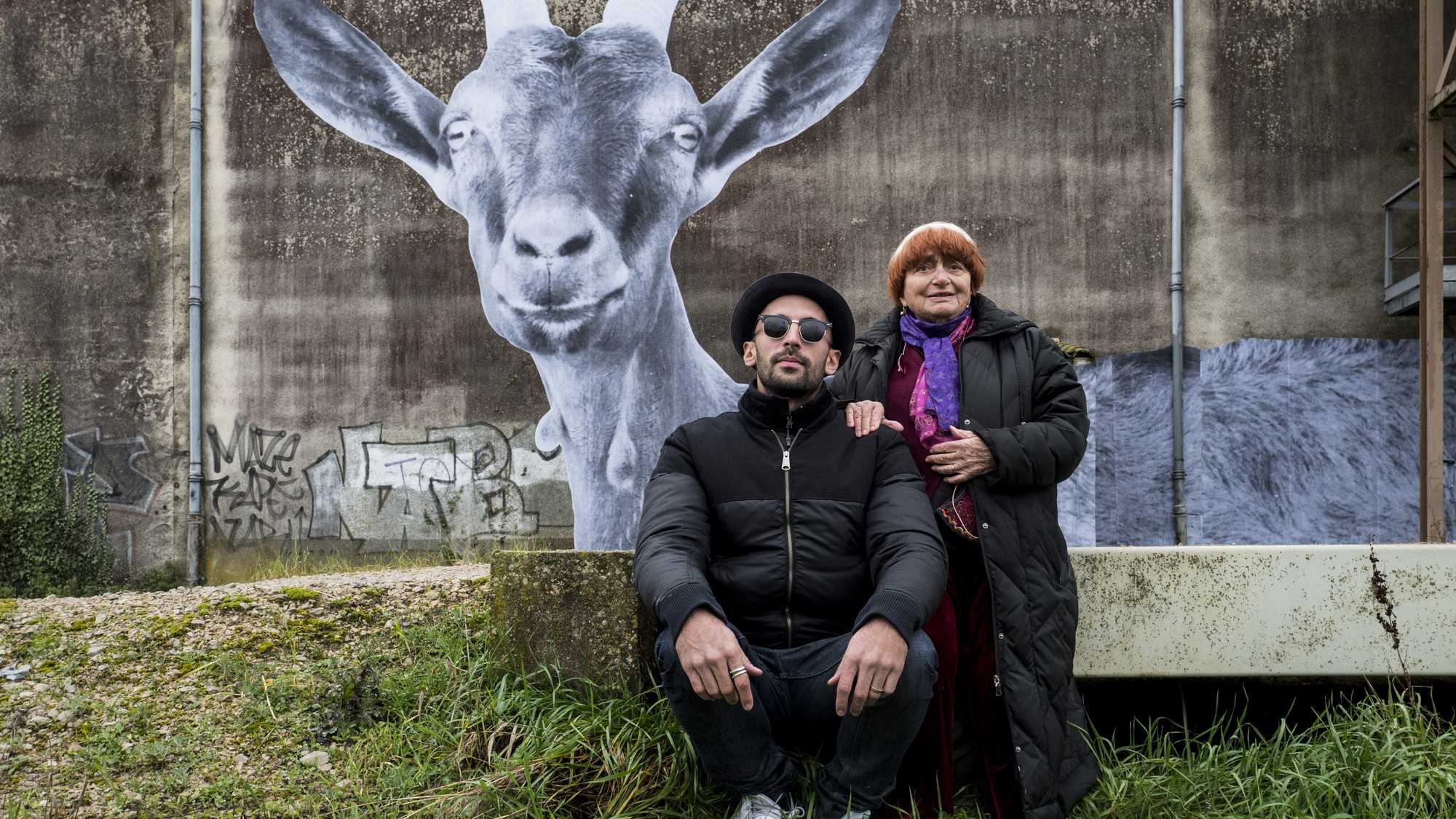 Yep, I see many faces and…wait, what's that in the background?
Oh yeah, that's a place.
Agnès Varda is a really old woman, but a famed director in her country of origin. She has directed many films and has had a wonderful, personal career. JR is a photographer, much younger, and a bit eccentric. The two met and decided to work together on this documentary project.
Basically, they were going to travel the French countryside, small villages and towns, meet people, hear their stories, and enhance their community through their faces. They drove around in a vehicle with a large camera on the side. You could go in, get your picture, and a large picture would print out that you could put somewhere.
They decorated the sides of homes, monuments, to honor individuals and make unique artwork for the folks who lived there.
And it was cute, it had some interesting moments, and overall, it just felt…pointless. I am not saying there is no point to bring niceness to the world. It is just that there are so many documentaries that bringing up untold stories, important political and social events, that this one just feels off in its own little happy world.
I wish the world didn't have so much fucked up shit in it. And really, the rating comes from these two individuals who just wanted to make people happy and increase their own happiness. The relevance and importance of the documentary is just less than others.
Faces Places will probably be on Netflix, eventually. And it isn't even one you can sort of put on and half ignore to just see moments of happy, given the subtitles.
I can't imagine this one winning anything. I hope I still get around to watching Kedi.
2 out of 4.