October 17, 2014
Electoral Dysfunction
Political documentary! It has been two whole weeks since my last one, so clearly I was already due for another. In reality, while waiting in line to watch a pre-screening, I looked for an unplanned documentary on Netflix on my phone and watched it in the comforts of a lawn chair.
I picked Electoral Dysfunction for two main reasons. One, of course, was its length. Only 90 minutes. Sexy. Good. I only had about 100 minutes before being let in the movie. The movie was also The Judge if you are curious, which I released over a week ago.
The second reason is because I figured by the title that it would be about the USAs Electoral College, the system that I am totally not going to explain here today. Look it up if you want. Here is a wiki page. It is an outdated, confusing, and unnecessary system that never really made sense, but it exists. For whatever reason. So I knew this would be a documentary I could easily agree with and I would rather not get visibly upset while waiting in line to watch a movie, surrounded by slightly familiar strangers.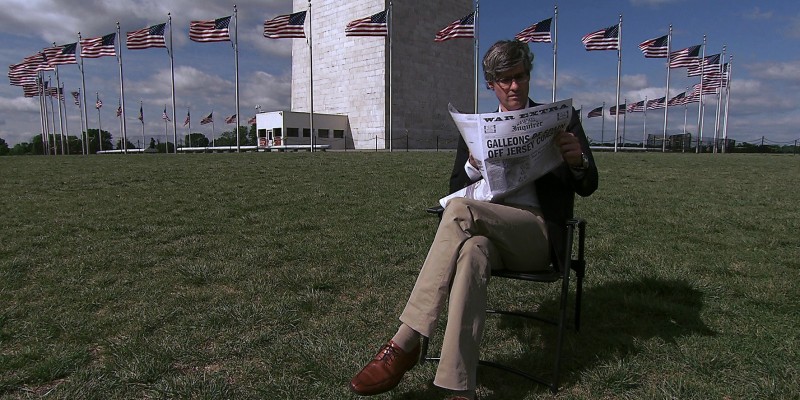 If the government was really dysfunctional, the national parks would be closed. Oh wait. That did happen.
This one is narrated/hosted by Mo Rocca, known for his work on The Daily Show, so it was a natural fit for him. Most of the film focused on Indiana, home to some of the strictest election laws in the country. Which this film also dealt a lot with. Democrats, Republicans. People who wanted Voter ID laws, people who want every vote to count, and hey, he also talked to some actual Electors.
It was all very comical, as one would hope given the star.
But at the same time, it focused a whole lot on not electoral college stuff, and more election in general. Which is okay, but I would have enjoyed a lot more if I ended up learning something useful about it. An okay documentary if you had to waste an hour and a half in a line with strangers. But not too great.
2 out of 4.