February 17, 2019
Donnybrook
I was initially intrigued by Donnybrook a few months ago, solely on the title alone. It is a rarely used term for a brawl, and at this point, most used occasionally in a hockey game when the announcers are feeling frisky.
Now, in retrospect, this could just be a sequel/reboot of the movie Fighting, since its title isn't really different. A movie about kicking the crap out of people, is that what I need to look forward to nowadays?
I know parts of the cast, I didn't know the director, and I wasn't sure where it might go. But theoretically, it could surprise me and go the way of Warrior, a film I probably watch at least once a year. Only time will tell!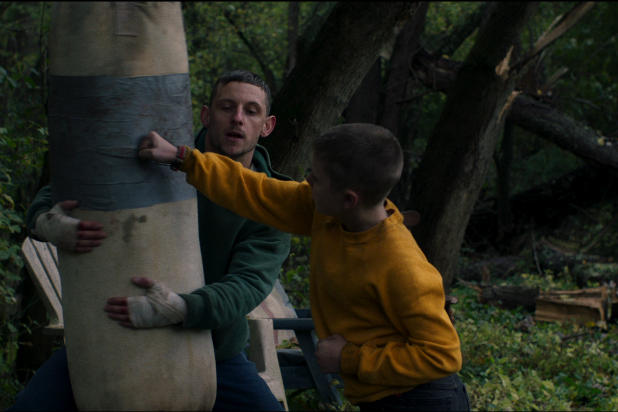 Teach a kid to punch, and he will never be hungry for life.
Out there in the woods, somewhere, there is a yearly brawl. One that people come from all over to watch, to bet on, and to compete in. It is of course popular. Why? Well one, you get to watch people beat the crap out of each other in a cage. No boxing gloves, not many rules (outside of no killing), and a lot of people getting the shit knocked out of them. Oh and there is a $100,000 prize.
That's life changing money, but not any fool can enter. It also has a significant entry fee, that way only people are serious about probably just getting wrecked.
People come for various reasons, revenge, to save their family, debt, whatever. A few people are going to make there way to the fight, some leaving destruction in their path, some relatively easily. Who wins? Who dies? Who just comes close and falters? We shall see.
Starring Frank Grillo, Margaret Qualley, Jamie Bell, James Badge Dale, Chris Browning, and Pat Healy.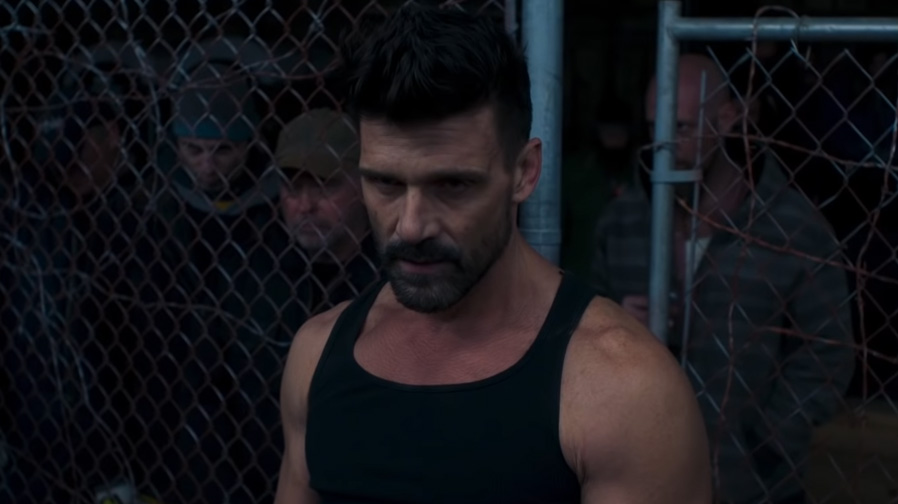 Barbed wire adds a little more of an unnecessary danger. Yay!
Donnybrook is an action movie, but it is also a drama. In fact, it is more drama than action. A lot slower of a movie than one would expect with the title, with bouts of extreme violence to shock you along the way.
And I just didn't get it. It never drew me in. I didn't care about the characters. I didn't care who won, or even if there would be a final fight, to be honest. It dragged and felt too violent without the payoff.
I guess it is sort of like life. It sucks, bad things can happen, unexplainable bad things, and people can get hurt along the way, their dreams crushed. But it didn't feel like a message that I needed that hadn't been given before.
Those who want to see the violence and some extremes might enjoy it, but I think this movie would have a hard time finding an audience.
1 out of 4.