This is one of the many reviews that have come out of WorldFest in Houston. Check the WorldFest tag to see them all!
WorldFest isn't known for its big releases. No, it is an independent movie festival, so seeing one of those giant movies that is going to win an Oscars would probably be very rare.
On that note, for the film Disobedience, it is probably the first time I heard of a movie months before I knew it would be at WorldFest. It was directed by Sebastián Lelio, who directed Gloria a few years ago (haven't seen yet still, but a remake soon with him still at the helm for America), and A Fantastic Woman, which just won best foreign film.
Needless to say, I was excited about his next film. Hell, very provocative posters for this film have gone up and maybe that is why it is famous (okay, that is the reason). Let's bring on the sexy times.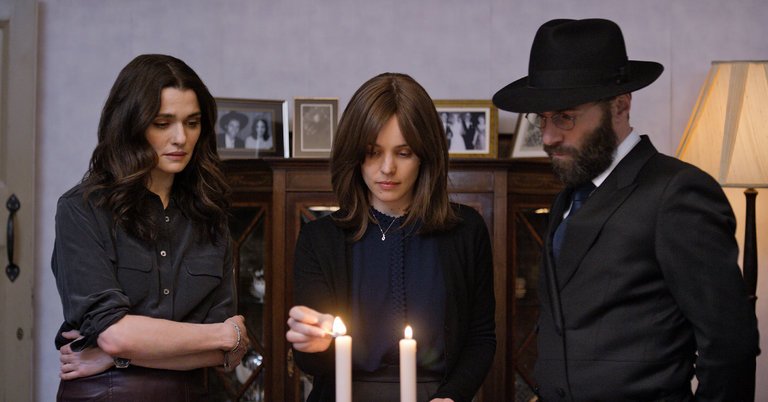 Nothing sexier than candles, flames, beards, and dark clothing.
The story opens up with Rav Krushka (Anton Lesser) is giving a sermon about the differences between Man, Angels, and Beasts, and the idea of choice. Oh, this is totally a synagogue as well, very very conservative Jewish. Somewhere in Great Britain, a little local community. The women sitting on the second story only. And then he goes and dies.
His one and only daughter, Ronit Krushka (Rachel Weisz) is living in NYC. She left the community she grew up in, abandoned her family, to live alone. She is a bit of disgrace. No one talks to her anymore. But someone sent a message through the grapevine that her father was dead, their Rabbi and spiritual leader, so she heads back over ready to face her past and her peers.
The ceremonies take place at the home of Dovid Kuperman (Alessandro Nivola), Rav's spiritual son, whom he took in when he was in his teen years to begin his devout training, so sort of a brother to Ronit. He is now married to Esti (Rachel McAdams), a big shocker to Ronit. They invite her to stay in their guest room while she deals with her father's loss and the annoyance from the community.
We learn of course that some members of the group had an intense past. This past is why Ronit ended up leaving their community, seemingly never to return. How dare she mess that up, right?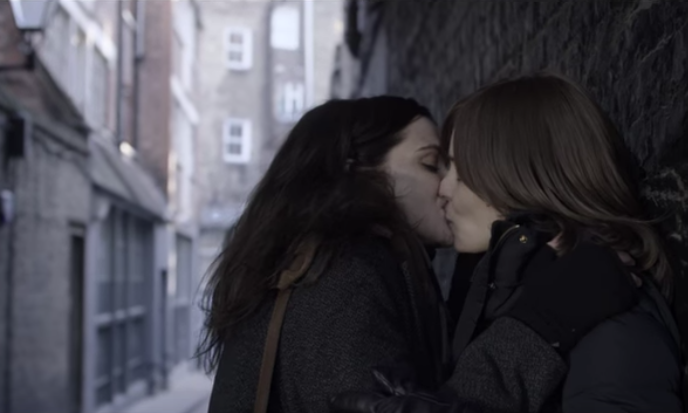 Rachel and Rachel standing on a street. R-A-C-H-E-L-I-N-G.
Setting this in a conservative Jewish community with very little out of it first took me awhile to figure out where this film was set. It is a modern film, it just took until the last 20-30 minutes before someone pulled out a cell phone for any reason. It could have been in the 60's/70's, or it could have been modern, given their conservative nature, who knows!
The three main leads give really good acting performances. Weisz is the powerhouse here, Nivola has his moments at the end, and for the most part McAdams is a quiet force building over time. They all feel very vulnerable and real in their roles, giving an extra umph to the story.
It just took forever for the story to really grow and move forward. It was definitely boring. I am fine with a slow burn story, but it was hard to keep my eyes open early on and even by the end there was still some struggles.
I like that we got an in depth look at a community that is old dealing with "modern issues", and it seems to be something that the director is playing with lately. It is something worth being told, but the payout doesn't feel necessarily worth it.
2 out of 4.