Cake
Yay Cake!
Finally a film to give me what I want, which is cake, cake frosting, really anything cake related. This film will put cake so high up on the map, kind of like what the film did for Butter (and for Jennifer Garner's accent).
Hopefully it shows cake in all of its wonderful forms. The Wedding Cake, the Birthday Cake, the Cupcake Cake, the Cheesecake, the "just because we want a cake, fuck you!" Cake. I also hope it covers up some of the dark past for cakes, because this should celebrate the cake, and not focus too much on the negatives.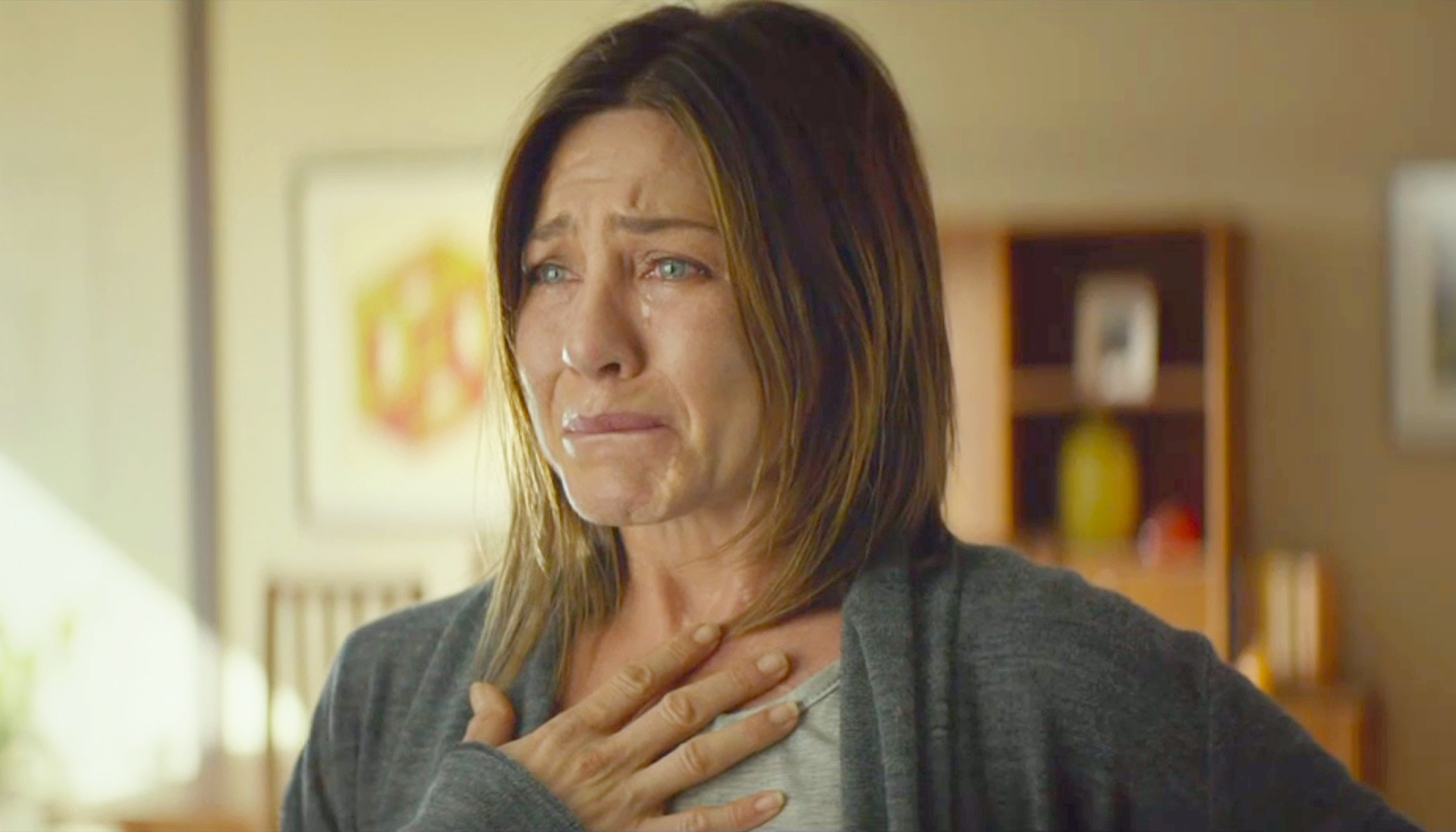 "I just love cake so. Damn. Much."
Claire Bennett (Jennifer Aniston) isn't actually a cake aficionado, but more of a hurt and depressed lady. She lost a child in a car accident, where she herself got pretty injured. She has a lot of back troubles and even goes to a therapy group for people experiencing lots of pain. The story begins a whole year after the accident and right after Nina Collins (Anna Kendrick), another member of the group had committed suicide.
But things aren't going good for Claire. Her kid gone, her marriage to Jason (Chris Messina) in ruin, her back all sorts of messed up. Her back hurts so much, she can't drive, and her housekeeper Silvana (Adriana Barraza) puts up with constant complaining and pessimism to drive her too.
Basically, Claire hates everything and maybe she hates things enough to do what Nina did. She ended it all and is probably better for it. Can't Claire just do the same? Before she decides, she should investigate by hanging out with Nina's old lover (Sam Worthington) and her son. That sounds like a perfect idea!
Also featuring a bunch of other women and one dude: Mamie Gummer, Felicity Huffman, Lucy Punch, and William H. Macy.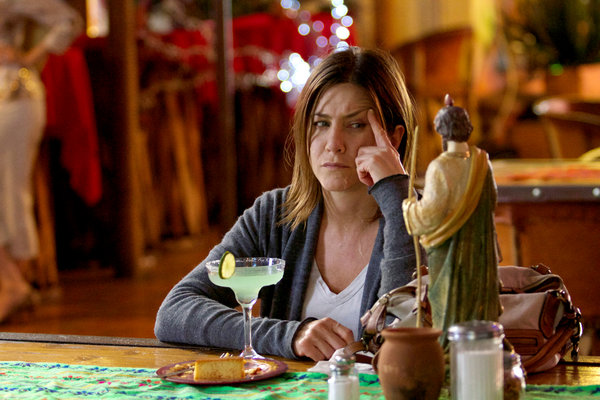 "Two rules, man: Stay away from my fuckin' percocets and do you have any fucking percocets, man?"
Yeah, I know, it sucks that this film had so little to do with actual cakes. But to be fair, there are a couple cakes in it! I am pretty sure I saw too, but part of me also thinks I might have made up one of the cakes to fill my cake void.
The story we did get with Cake can really only be described as okay. The main issue with it was that it didn't tell the narrative in the easiest of ways to follow. We had to watch Claire wallow for so long without knowing the details behind things. It is hard for one to emotionally connect with a character without getting better information on why they are so repugnant, angry, and basically given up the will to live.
That being said, Aniston does some mighty fine acting here, probably the best of her career. She is raw, emotional and full of flaws, but again without that connection, I didn't care about her journey. The only other character given a lot to work with is Barraza as the housekeeper, who also does a fantastic job and is definitely someone the viewer can relate to and pseudo cheer for throughout the film. At the same time, her character makes so many aggravating choices given how Claire acts, it is still not one to save the film.
The other men and women involved with the project don't matter as much in the film, so they can only help it so little.
If you want a well acted Drama from a famous A-lister, this could be a good bet. But if you want something that will really tickle your emotions and take you on a journey, this one will just leave you in the parking lot.
2 out of 4.