When Netflix released its line up for Netflix and Chills for October, I ignored it. Hell, I assumed most people ignored it. It featured a lot of titles that were original releases, so really, I had no reason to hype them as they were unknown to me.
What am I going to do, watch a trailer? For a NETFLIX movie? Psha.
The only reason I gave Fractured a chance (because it didn't even make the front page of my Netflix feed) is thanks to positive word of mouth, and frankly, I am just here to pass it on.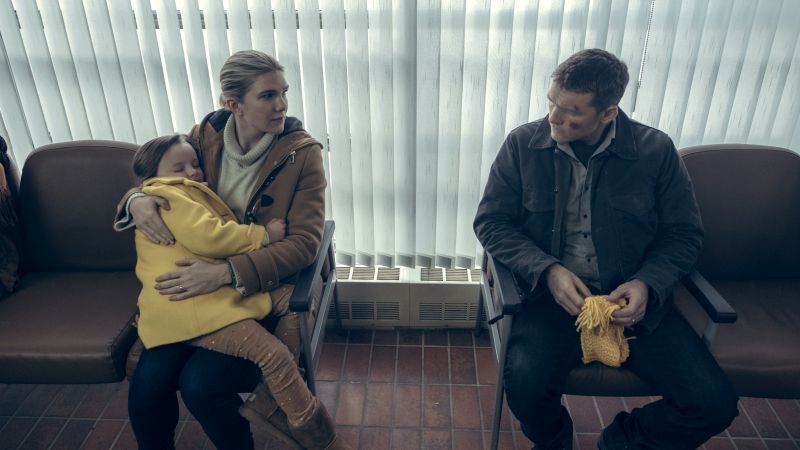 Waiting for a reason to watch a trailer for a Netflix film.
Ray (Sam Worthington) and his family are driving up to the extended family for Thanksgiving holiday. They are heading up to Minnesota and a bit late, so they are not enjoying the long flatness of the Midwest en route. A lot of anger and minor arguments between him and his wife (Lily Rabe). Thankfully their young daughter (Lucy Capri) seems to be mostly ambivalent.
However, when stopping at a rest stop for normal reasons, and to clean a mess, a dog scares their little one. Ray tries to get the dog away, but she still falls into a construction pit and she is hurt. Ray is a little bit shaken up, but his wife snaps him out of it, and they decide to drive her to a local hospital for a check up.
Things go slow, his wife is nagging, so Ray has to bug the staff over and over again to get things moving, but they finally look at her, see nothing wrong, and bring her in for a cat scan to check the rest of her body.
Ray can't go downstairs with his family during this time, so he waits in the waiting room. And he waits. And he waits. And he waits. But they do not return. And now the staff has changed, and no one says there is any proof of there being his family there.
This sounds like the hospital has stolen his wife and child for not being from there and no insurance, to do what…steal their organs maybe? This is not what Ray wanted when he stopped by, but he has to figure out how to get his family back, when the whole system seems to be against him.
Also starring Chad Bruce, Erik Athavale, Stephanie Sy, Shane Dean, Lauren Cochrane, Adjoa Andoh, and Stephen Tobolowsky.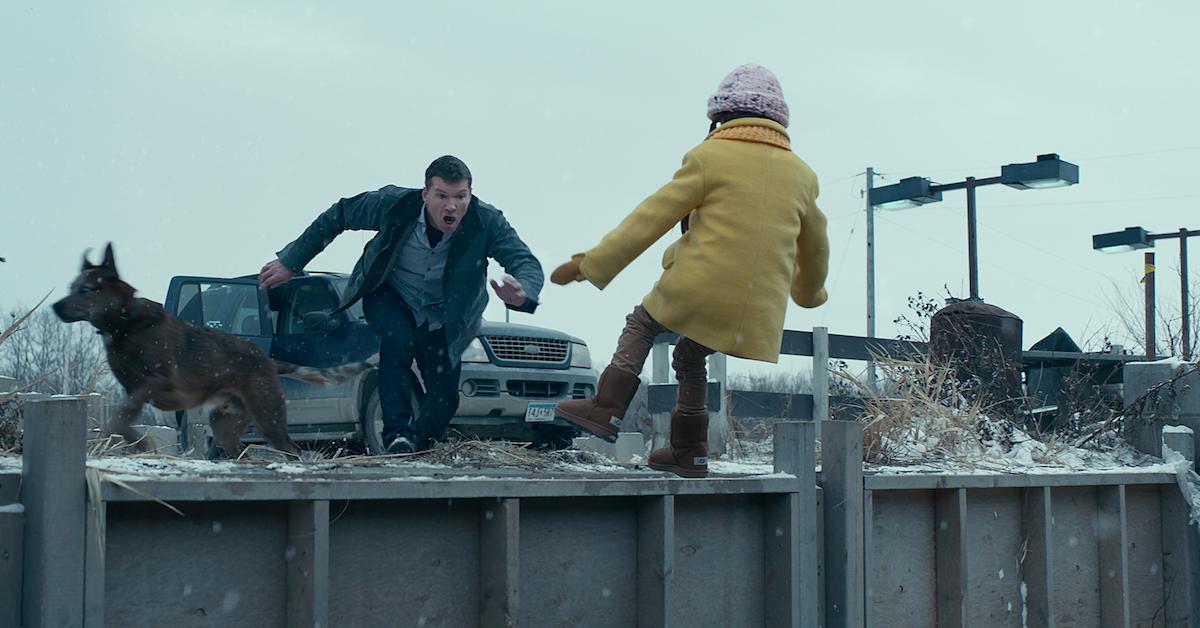 Me falling forward in anticipation of more Stephen Tobolowsky.
Fractured was way better than anticipated, and the anticipation was low for many reasons, including Sam Worthington as the lead role. And yet it doesn't take long to draw the viewer in. The fall happens very early on, after enough naggy wife to get us all on edge.
And from then on, we are in hospital mode, and shit just seems to get stranger and more bizarre the further we get into the movie. Who is telling the truth, our lead, or the hospital? Is this a man getting screwed, or is he delusional?
Unreliable narrators can lead to quite the thrill, especially if the film teeters on the fence until the final two minutes.
Fractured featured okay writing, but the twists and turns were enough to keep me on the edge of my seat throughout the movie. Definitely would recommend and worthy of viewing in your living room.
3 out of 4.