Bright was meant to be this big Netflix release at the end of the year, one of their first Blockbuster films. So of course they brought in Will Smith for this adventure.
And hell, they made it R, so we can get the killing, the swearing, and the boobs. Just going to go all out. They even did pre-screenings of the film for press! The night before it was on Netflix, sure, but they were trying.
And then everyone hated it. I heard a lot of things, like how it was meant to be the worst film of the year, terrible, whatever. So something I meant to ignore I was now contractually obligated to write about. Statistically, everyone who sees this review would have seen it by the time I publish this, which in my head is currently "whenever."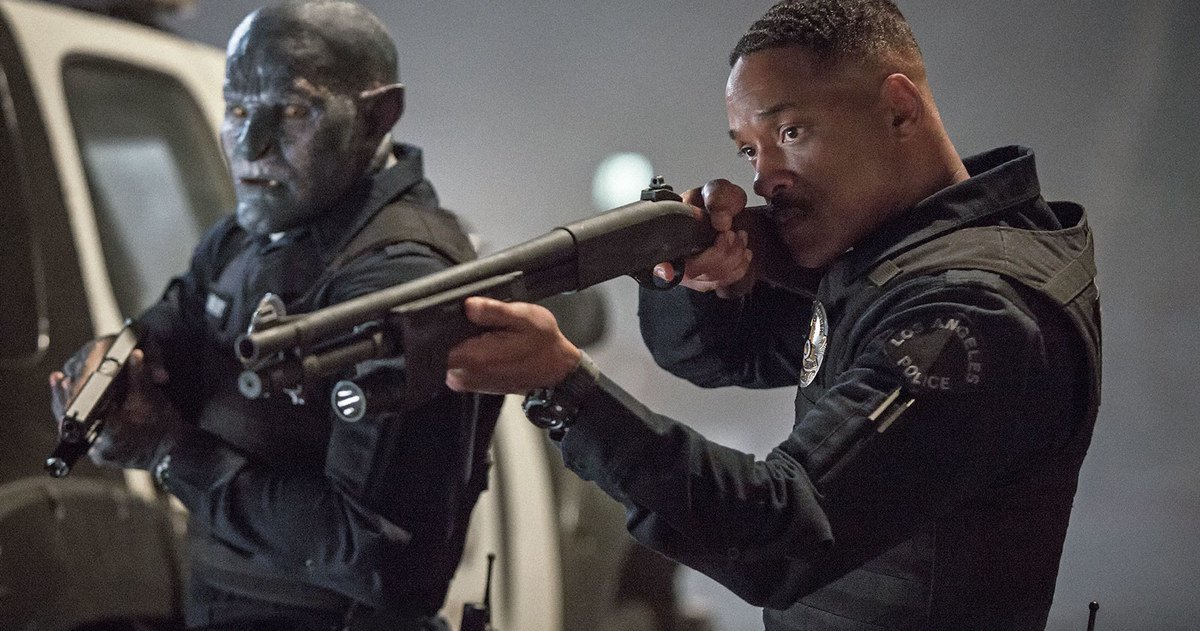 "Say whenever again, I dare you." – Samuel wilL. Smith.
In the year, I dunno, probably this one, in a city much like LA, we have one notable difference. Fantasy races also exist in our world, or at least just a few. We got elves, we got orcs, we got fairies, and as far as I can tell that is it. Sorry people who love dwarves. Two thousand years ago there was some Dark One that came and tried to destroy the world, the Orcs were on his side, the "good guys" won and the orcs were hated ever since, despite being citizens of the world as well. So they get shit upon by everyone.
Oh and magic! And specifically, magic wands which are super rare. The only people who can use the wands are called Brights, who are usually elves. Humans have been Brights in the past but it is like, 1 in a million chance of being a Bright. Oh, and the only way to know if you are a Bright is to try and use a wand, if you aren't a Bright, you will explode. good times.
Now that world building is done, we have a cop duo, Daryl Ward (Will Smith) and Nick Jakoby (Joel Edgerton), the only orc cop for diversity reasons. Also no one wants to work with Ward cause he is a dick, or moral, or something. Ward hates it, Jakoby just wants to be a good guy, and Ward recently got shot on a call as his partner was getting food, so he is angry a lot.
After thirty minutes of exposition and shit talking to the Orc, we eventually have the duo discover an actual wand, and an elf who is talking gibberish and warnings. Before they can turn everything over, they find out that a lot of people want the wand for their own power hungry ways, including other cops ready to sweep this incident under the rug.
So our duo has to run around town at night, protecting an elf and the wand, from groups who want it, or else maybe the world will end. Who knows!
Also starring Alex Meraz, (Noomi Rapace), Edgar Ramirez, Happy Anderson, Lucy Fry, Margaret Cho, and Veronica Ngo.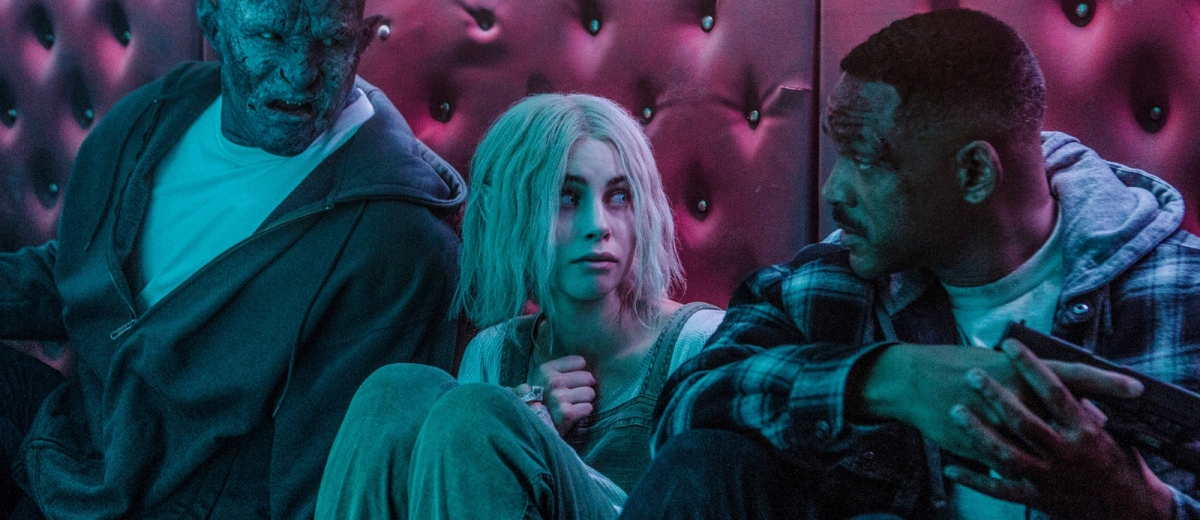 Elves are rich and elves are hipster druggies.
Was Bright the worst movie of the year? Hell no. In fact, not even the worst movie I have seen on Netflix as an "original film" this year. It doesn't mean it is good, it is still bad, but it wasn't dog shit terrible.
However, the intro is going to turn so many people off. It is going for a parallel of their world and our world's view on races, but they put it to 11. The first 30 minutes or whatever is just people railing into the orc cop, from all sides, constantly. If you want abuse, you will get it, and by then people will have made up their minds. They get over it eventually, but it puts a bad taste into everyone's mouth. It is far too heavy handed.
After that, it is only an okay story. Nothing too original, the fantasy elements are only somewhat there, and really, the ending is obvious. The acting is mediocre and the effects are also mediocre. So a mostly blah movie with a bad intro is of course, a bad grade.
The bottom line? Netflix wanted to turn this movie in to a franchise of films or a TV show (along the lines of the Marvel series) or something. And you know what? It probably still will. The world building is there already, they have a lot of room for other fantasy growth, and most importantly, they have a shit ton of people talking about this film.
I don't know how Netflix in particular makes money from their movies/shows, given everything comes with the submission fee. But almost everyone I know has talked about watching this movie since it came out, due to the hype and the bad talk. So this movie probably put up amazing numbers besides the PR buzz. Expect more Bright in the future, whether you want it or not.
1 out of 4.