Hey, hey, heyheyhey. Vin Diesel. You're looking kind of rough there. Are you stressed out? Are you getting enough sleep? Because you are looking a little…Bloodshot there.
Hyuck hyuck hyuck.
Of course Bloodshot is based on a comic, and no one really is aware of that. If it ain't Marvel, DC, or even Dark Horse, ain't no one give a damn. And sure, through some of the images, it looks like Diesel looks like the comic, so they are going for the same thing here.
See, if you didn't read my words, you would have just assumed this is Diesel living out another of his Sci-Fi/Fantasy fantasies. Giving him cool powers and letting him run around like he bribed the DM of his campaign. Alas, this isn't OG made up stuff, but a sourced material made up stuff.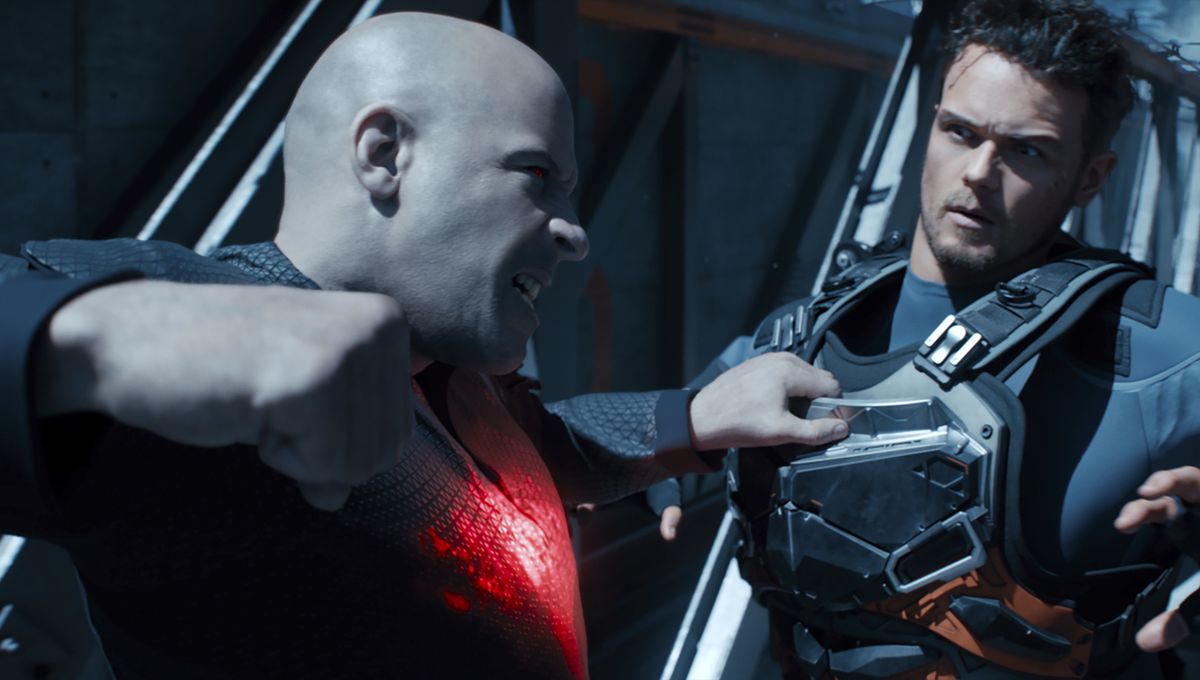 Every punch is sourced.
Ray Garrison (
Vin Diesel
) is one of those elite soldiers of America, who is good at killing and not being killed. He just returned from vague mission, where he did good things for America, and now he can go on vacation with his wife (
Talulah Riley
). But uh oh. Ray doing good, means bad guys are mad at him.
This one bad guy, Martin Axe (Toby Kebbell), dances his way in to their life and kills the wife, and kills Ray for not giving them good information. And end of movie!
Oh wait, no. Some company, RTS, brings Ray back to life, full of nanobots. Now he is a super soldier. Dr. Emil Harting (Guy Pearce) has brought him back to life, knowing only he died in war and didn't have anyone claim his body. Ray's memories are gone and he has a new purpose.
But, if he tries hard, maybe memories will return to him and he can get revenge on that dancing madman. That'd be swell, now that he is a superhero.
Also starring Alex Hernandez, Sam Heughan, Eiza González, Jóhannes Haukur Jóhannesson, and Lamorne Morris.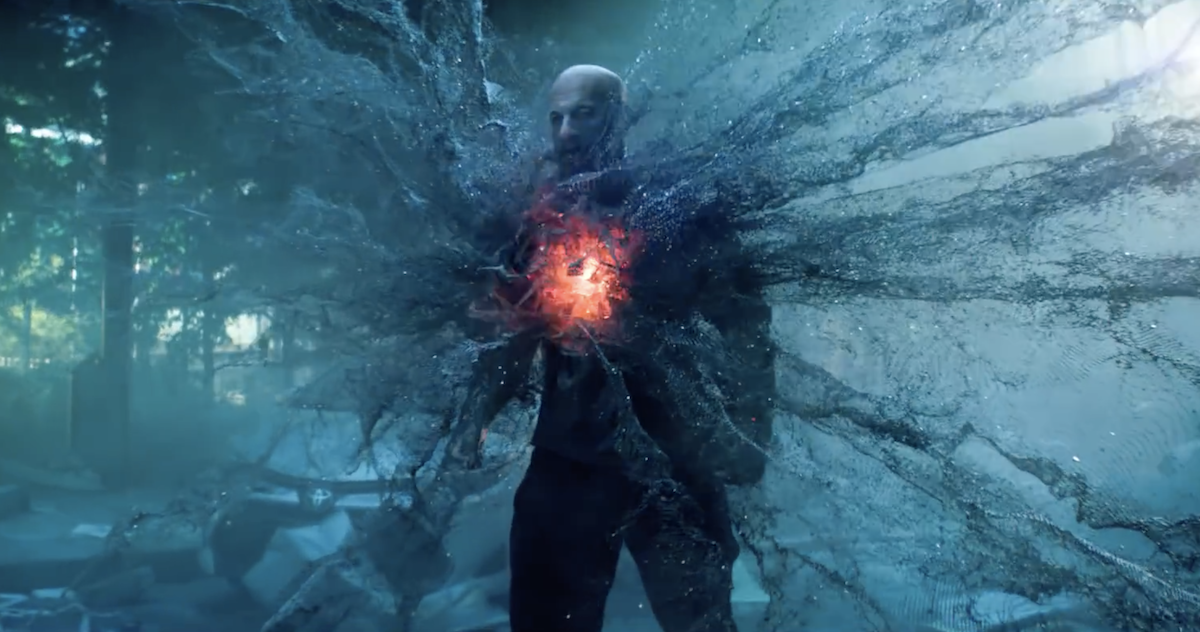 All the bots, all the time, always ready to party.
Do you like emotional robots? Because then I have a film to not recommend. Because apparently being made of nanobots for your blood means you will stop feeling anything and somehow turn wooden, not metal.
Diesel smiles a couple times in this movie, generally when he is with his wife, and that is it. Everything else is super serious and stern. This movie takes itself far more seriously than the events on the screen should allow. I need some passion or winks or something to keep me more interested in the very weak plot.
The film I am giving an average rating for only due to originality. The plot could have gone a lot of ways, realistically, and it didn't go the dumbest way. Audiences, whether they want to or not, have to pay a little bit attention and can't just be impressed by some punches.
I will also highlight two scenes in particular. The flour fight scene was probably the coolest scene. The lighting gave it some fun visuals that really amplified the moment. And two, the elevator Spider-man deleted scene. Where Doc Ock is involved as well. This sounds ridiculous, and it is ridiculous, but I appreciate them doing this long fight scene in the bright light and not hide it all in the darkness.
But this film has weak acting all around. Average effects. A poor plot. And some okay twists. Somehow exactly what I expected without watching the trailer or knowing anything about the movie going in, weird huh?
2 out of 4.