October 2, 2011
Barney's Version
Barney's Version is a movie I had never heard of, but apparently it was nominated for an Academy Award AND starred Paul Giamatti? At the same time?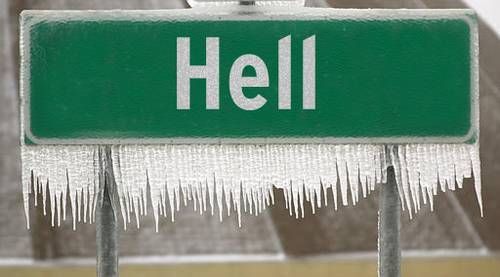 This is my subtle way of implying Hell has frozen over.
Of course after watching, I saw that it was actually only nominated for Best Makeup. Whoops. It lost to The Wolfman.
That is a shitty category anyways. The fact that Curious Case of Benjamin Button beat out Hellboy II is a sham! (Yes, I have opinions on who should win Best Makeup).
Regardless, this was a pretty good movie. Calling a comedy, I don't agree with. Paul makes a bunch of jokes, and some situations occur, but overall I thought of it as a drama. Especially when you realized WHY this movie is called Barney's Version, and what is actually going on.
The ending was pretty sad. I had some tears. It is a story of a man who falls in love with three women throughout his life. It also explores the relationship with his best friend, also leading to some very interesting moments. The story is told out of order, but that also has a reason.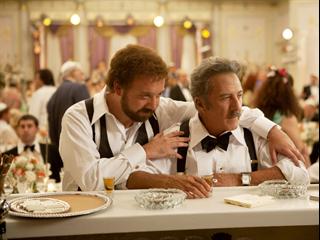 And it not just because of alcohol.
The movie is actually based off of a book. I don't know of anyone who has read the book. So it probably sucks. The best part of this movie is that it takes place in Canada, which means, you guessed it, there are hockey related scenes in it. He is from Montreal in the movie, and in one great scene, he is rushing into the streets to catch a woman before she hops on a train….and traffic is backed up because the Habs have won a playoff game. Good stuff.
Clearly any movie with a hockey scene is a good movie too. Good, not as well known, pick up.
3 out of 4.