July 6, 2018
Ant-Man and the Wasp
The first question you have to ask yourself, does anyone care about Ant-Man? Does anyone care about the Wasp? Does anyone care about Ant-Man and The Wasp?
So soon does this film come out, when just two months ago we had Avengers: Infinity War, a film that made some people cry. Now these titular characters were missing from Avengers of course. Does this happen before IW? After? During? That has to be the majority reason why anyone is watching this film. To see how, if at all, it connects to Avengers. People care about the larger story, not these minor characters.
And this is coming from someone who really enjoyed Ant-Man. I thought the villain was great, and it had the best superhero teaser for a film, that they sadly didn't recreate for this film.
Either way, if this film ends up being completely stand alone, then a lot of people will be disappointed.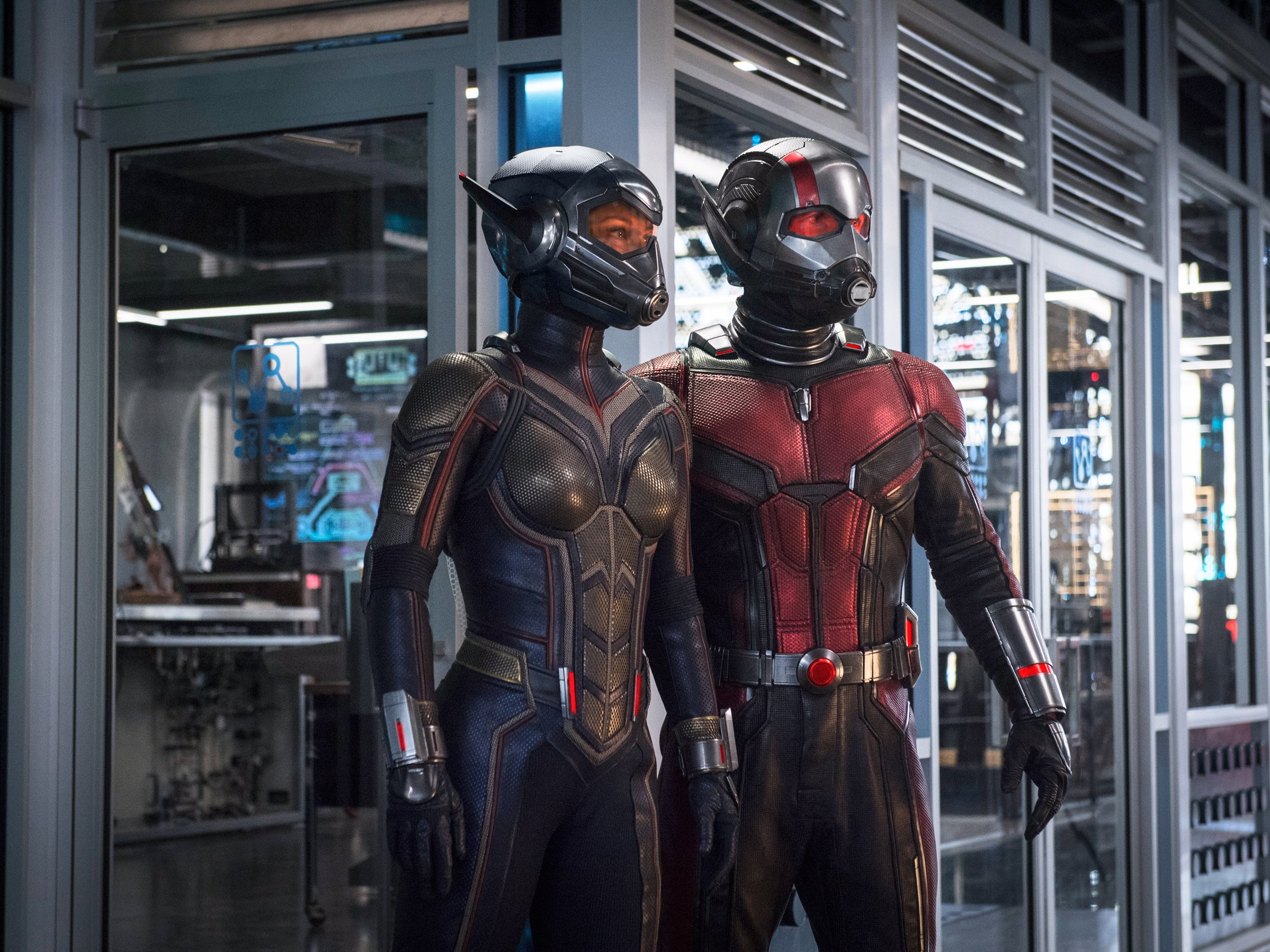 Hey look! The titular characters! Together!
This film takes place pre-Avengers: Infinity War, so don't expect it to start with chaos. Scott (Paul Rudd) is under house arrest for two years following the events in Captain America: Civil War, before he has probation. All of this is explained neatly by the FBI agent Jimmy Woo (Randall Park) early on, don't worry. It is boring, he has no contact with Hope (Evangeline Lilly) or Dr. Pym (Michael Douglas), but his daughter (Abby Ryder Fortson) still visits frequently and his ex wife and her husband (Judy Greer, Bobby Cannavale).
But hey, he lives with his ex convict buddies still (Michael Peña, David Dastmalchian, T.I.), and they started a security business themselves.
AND THEN THANOS ATTACKS. Wait, no not yet. Things start to change however, when Scott has a vision of himself inside the Quantum Realm again, including a vision of Janet (Michelle Pfeiffer), the lost Wasp. This sucks him back into the technology rich, very steal heavy world of Ant-Man, despite only having days left on his house arrest.
Now they are in a race against time to finish developing a safer way into the Quantum Realm to find their wife, mom, and lady they don't actually know, depending on what character you ask. We also have a skeevy business man who wants in on the potential profis (Walton Goggins), a girl phasing in and out of the physical realm (Hannah John-Kamen), and an old S.H.I.E.L.D. research buddy (Laurence Fishburne) also going in and out of their plans.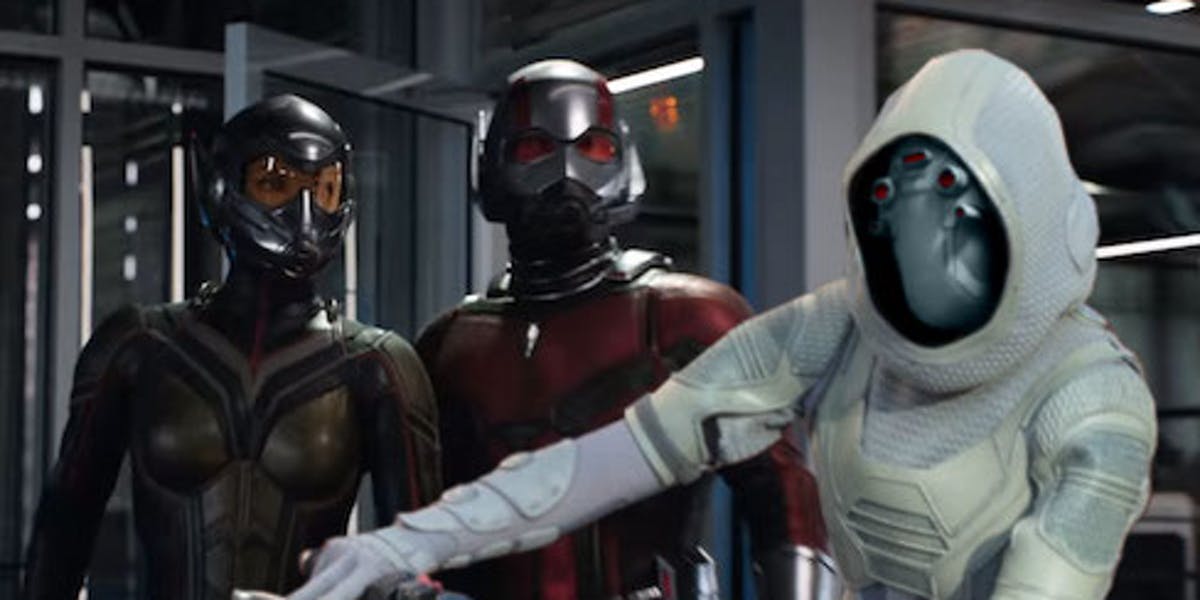 Hey look! Ghost is joining their dance party!
I almost gave this film a 1 out of 4.
Figure that is a good starting place for this review. Sure, it is entertaining. It is funny. The cast has good chemistry. A specific Rudd scene where he has to act like an entirely different person is nailed perfectly and doesn't feel wrong. The crew has less screen time, T.I. almost feels nonexistant, but they still have their moments. And Ghost fights were relatively cool to watch, as was the Wasp kitchen fight scene.
And yet I almost gave it a 1 out of 4. Technically, the reason I gave it the 2 instead is because of Peña's character. I was worried they wouldn't continue a joke from the first film and declared it to be an okay movie if they continued it on. Eventually? They continued it on, and sure, an average review.
Because lets face it, you aren't getting your Avengers tie in until the credit scenes. This movie overall feels like a filler film. We don't have any real villains, we just have things that consistently make the plot longer. There isn't a lot of fighting, it is more just car chases and shrinking and growing. It isn't a film that can feel smart, because all of the science behind it is fake anyways, so when scientific breakthroughs happen, it happens because the characters say it work, not that the audience could figure it out on our own.
Overall, it sets up a little bit in the universe. But it feels too clunk with no real established threat besides time itself. Ghost isn't even a villain, just another damaged person, which they make sure we understand very early on.
If the MCU was Buffy the Vampire Slayer instead, this movie would fit in the middle of season one, instead of how most other films are clearly in the 2-7 territory.
2 out of 4.