A Haunted House
"What the fuck is this shit?"
That might be you, if you had a vulgar filthy mouth. But I heard someone say that when I first saw a trailer for A Haunted House. "Did they forget to name it Scary Movie 5?!"
Of course not, it isn't the same franchise. Especially since Scary Movie 5 is coming out in April. I am sure you know that after Scary Movie 2, the Wayans brothers left the franchise (As the major writers/producers) and went on to do their own thing. That explains how bad the rest of them were, and five will probably be.
But that doesn't mean they can't do horror spoofs, even though this one is jut Marlon Wayans, damn it. Sucks to be Scary Movie though, since both of these are parodying Paranormal Activity.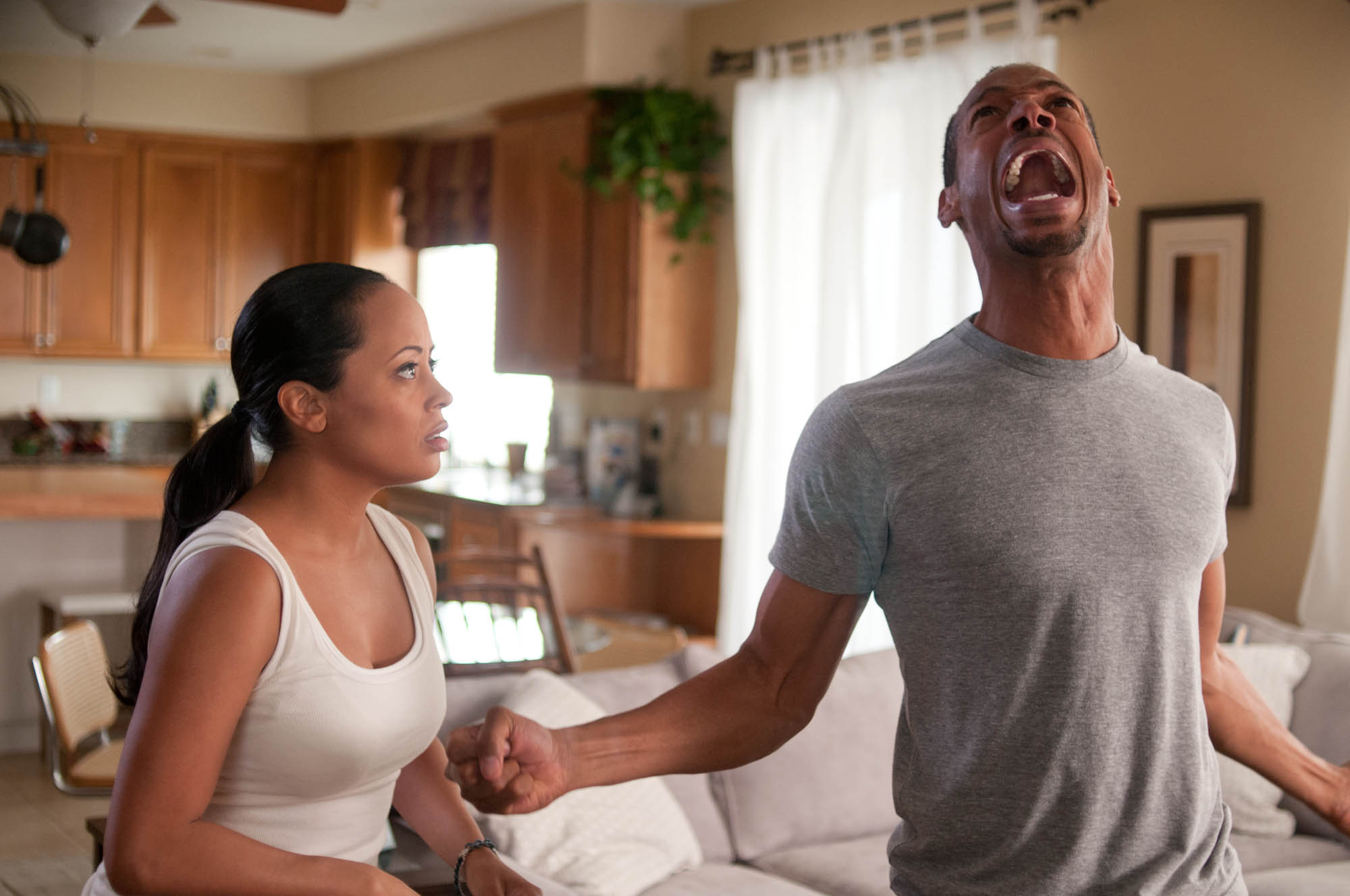 "All of these parodies make me so angry!"
Malcolm (Wayans) is pumped. The woman of his dreams, Kisha (Essence Atkins) is about to move into his house. Life couldn't be better. Until it immediately suck. Living with a woman isn't as sexy as he hoped. Plus, she hates his maid, poor old Rosa (Marlene Forte).
But then weird things start to happen. Meaning her keys weren't where she left them. OH NOESSSSSS. So they install nice cameras, from Dan the Security Man (David Koechner) and his assistant Bob (Dave Sheridan). They also happen to be ghost hunters.
Why the fuck am I still describing this? We know the plot, its a parody. Who is what though may matter. Nick Swardson plays a psychic, Cedric the Entertainer a priest, and Andrew Daly / Alanna Ubach play a couple who might be into some extra curriculars.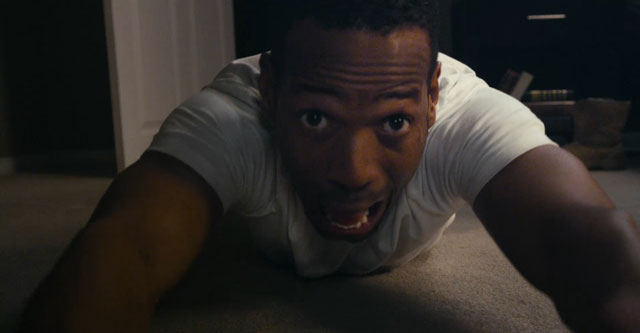 I labeled both pictures as Ahh Ahhhh. AHH is the movie acronym, and ahhhh describes each one. Hooray!
A Haunted House was exactly what I expected. As a bonus, it was also rated R. The first two Scary Movies were also rated R, and I didn't hate them. But when the Wayans left and it went PG-13, I thought it was pointless drivel.
Does AHH have a lot of that too? Yeah maybe. But also a few amusing scenes. Sure, there are some art jokes, ome thug jokes, some joke about a gay man hitting on a straight man. But hey, these can be guilt pleasures. I generally did laugh out loud at certain scenes, and thought there was at least a couple of unexpected scenes. If you are going to watch this movie, you know exactly what you are going to get.
So yeah, fuck it, have an average rating. Welcome back Marlon!
2 out of 4.