December 24, 2011
A Good Old Fashioned Orgy
A Good Old Fashioned Orgy not only sounds like a great name for a movie, but a band, a novel, a weekly comic strip, and a video game. I am surprise we aren't eating a cereal with that name yet either. The first time hearing that title, I felt like the guy who just invented the word "Shazam!"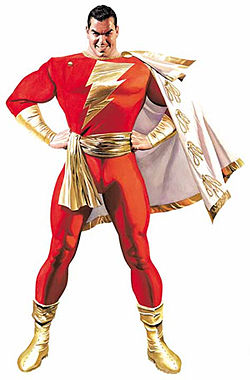 I am sure he felt Marvel-ous.
Jason Sudeikis is middle aged and likes to party. Like all middle aged people I know. He lives in his dad's summer house, pretty much, and throws crazy bashes that frequently get the police called on them. We get to see their "White Trash Bash" at the start. He meets a girl, Leslie Bibb! Who he wants, but later turns out to be his real estate agent.
Real estate agent?! Oh yeah. His dad is selling his house. Well shit. All the memories! He needs to find an epic, end of summer hootenanny to end all other hootenannies. With the help of his best friend Tyler Labine, he realizes that his generation is lame. They need to kick start their generation back on the right track, and have a good old fashioned orgy. (Oh shit, title drop again!)
Who is involved though? Well just their close friends. Lake Bell (recently single), Michelle Borth (secretly likes Jason), Lindsay Sloane (insecure about her looks), Nick Kroll (insecure about everything), and Angela Sarafyan and Martin Starr (Dating couple). But who isn't invited? Lucy Punch and Will Forte, because they just got married and have a baby, and that would be weird.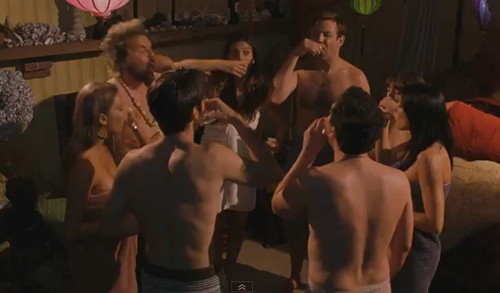 And the last thing you need in an orgy is for things to be weird.
The obvious plot comes from the fact that Jason finally likes a girl, but she probably wouldn't be too keen on hearing about a planned Orgy, that he is the lead alpha in. Also there is a lot of sex talk and sex in the movie. You know, people trying to figure out if they want to, how they would do it, getting tips from people, etc. Normal stuff.
There isn't as much nakedness as one would expect from a movie called this though. Or sex. The "orgy" party did last longer than I thought, but still seemed like it could have been better. More realistic, probably no. Because people are too awkward. The humor of the movie, pretty witty at times, and other times fell short a lot. This is Jason's first role as "100% lead actor" role, but wasn't even the funniest person (that would be Tyler Labine). It was decent, but not the laugh riot I was hoping for.
2 out of 4.