A Dog's Purpose
Dog films are all the rage now. Just look at the last two reviews on my website. But in reality, despite this mini awkward dog theme, actual dog movies are NOT popular like they were in the 1990's and 2000's. They pop up every once in awhile and usually try to kill a dog by the end of it in order to get all pet owners to cry and feel nostalgic about past pets and current pets.
It is easy money. A Dog's Purpose is based on a book that a lot of people liked and read, so it should have made money. Then it had a silly controversy a whole week before it came out, people decided not to see it, and here I am today, hoping it is terrible because it came out in January.
But really, I want to note that the idea behind the movie is brilliant. If dying pets makes people love the movie, buy it on DVD and give the movie money, then why not have the main dog more than once? Why not a whole handful of times?
There is tear jerking, and there is tear sucking out of you with an industrial vacuum.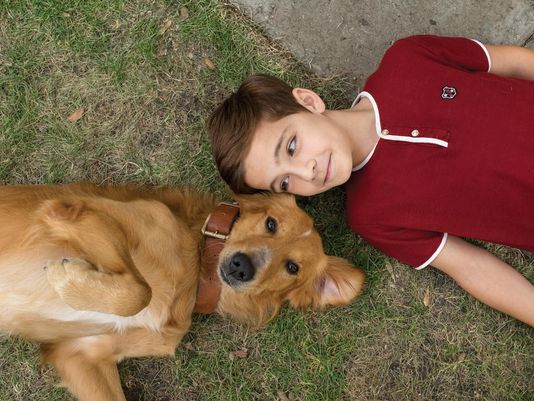 I think an alternative title for this movie might have been Doghood.
The movie has dogs, people, and a lot of both. If you are the type of person who gets sad over the death of pets, you are goign to get really fucking sad in this movie.
Because our main dog (Josh Gad) who goes by many names, so I will just call him Dog, is going to die over and over again. This Dog is wondering what his purpose in life is. He likes to play and have fun he guesses, and there are humans that tell him to do things, but what is he here for?
So he hangs out with a kid who grows up into an adult. He hangs out with a lady in school. He is in an abusive home. He is a dog for a cop! He does so much more, but really, he just wants that stomach scratched.
Featuring a hot mess of people though, so here we go: Britt Robertson, Bryce Gheisar, Dennis Quaid, John Ortiz, Juliet Rylance, K.J. Apa, Kirby Howell-Baptiste, Logan Miller, Luke Kirby, and Peggy Lipton.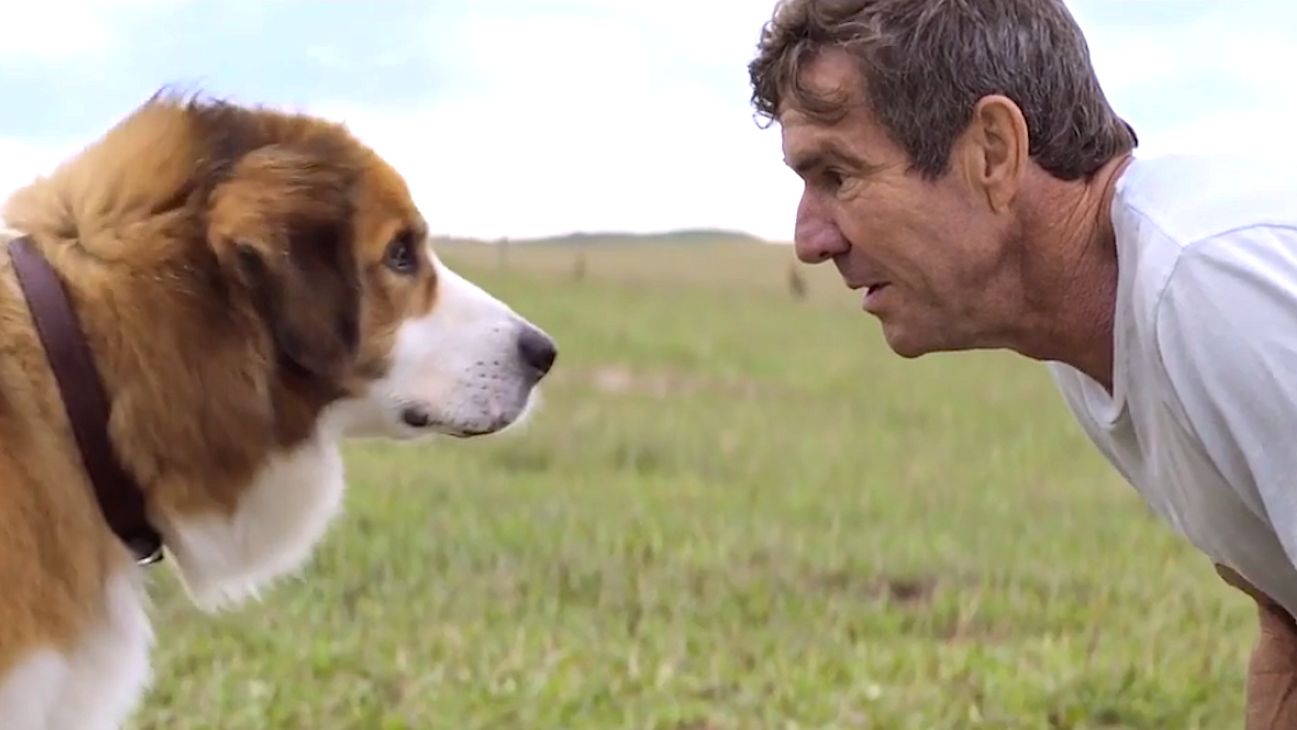 I wonder how many humans die in this movie? More than dogs?
A Dog's Purpose is a waste of time. For dog lovers, cat lovers, and human lovers alike. Now, I have never made a movie before, but I have to imagine that making the audience care about a pet has got to be pretty easy. I imagine it is one of the easiest tasks ever to make someone cry in a theater by having the pet go bye bye, second only to a relative.
And yet, after watching A Dog's Purpose, which had at least five dogs, I think, I found myself unable to make a connection with most of them. In fact, some of them, the deaths came sort of out of nowhere. And not in a "Oh no, tragedy, death!" shocking sort of way. Just a "Oh, this is the end of this plot line I guess, let's move on" sort of way. They just did a poor job of making me care.
Maybe a big element to get someone to care about the pet is time with the pet, but a common narrator sound just isn't good enough. I wasn't feeling the stories, I wasn't feeling the other humans, I just didn't care.
And a dog movie, where the dog dies so many ties, that fails to make me cry? Just feels a bit shallow and rushed. No emotional connection, means not a good drama film.
0 out of 4.