Locked Down was one of the first hyped movies from the year, because it is one of the bigger straight to HBO Max things out there. I honestly don't know if this one was ever intended to go to theaters first, but this one ended up just on the internet streaming world. And it is notable because it was made during quarantine stuff!
And uhhh, sure, a few things have been made that way now. But but but….how many were released already? Exactly. I also don't know. This one probably isn't the first at all. Like, remember that movie Host? That came out awhile ago. And I am sure random TV shows and other stuff have had episodes post quarantine released.
Wait, why is Locked Down special again?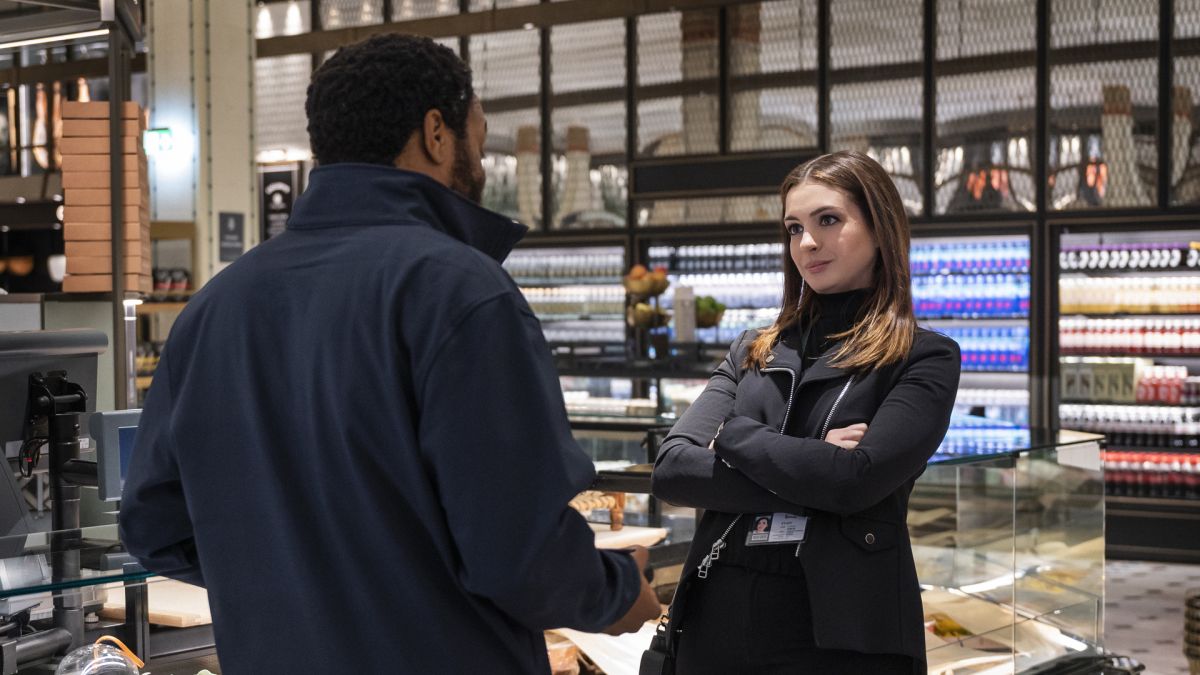 WEAR YOUR FUCKING MASKS!
Paxton (Chiwetel Ejiofor) and Linda (Anne Hathaway) are a couple of chumps living in London in 2020, sometime around April probably. Lockdowns are happening, only essential workers can leave to go to work, or leaving for essentials, and a whole lot of meetings are in zoom.
The problem is, these two are miserable together. They aren't really a couple anymore. There were things that happened not soon before lockdowns began, leading them to for sure breakup once convenient to have a new place and all of that, and then…yeah, they are stuck together.
Well life sure does suck. But thanks to a series of lucky and strange breaks, both of their jobs put them in a position where they have to work together and have to ship off a very expensive diamond to some crummy dude. But what if they don't? What if they just, like, take it and send the replica instead? They could sell the real one and live happily ever after, even apart if necessary, somewhere far away. Hooray lax security.
Also starring Dulé Hill, Jazmyn Simon, Ben Kingsley, Ben Stiller, Sam Spruell, Stephen Merchant, Mindy Kaling, and Marek Larwood.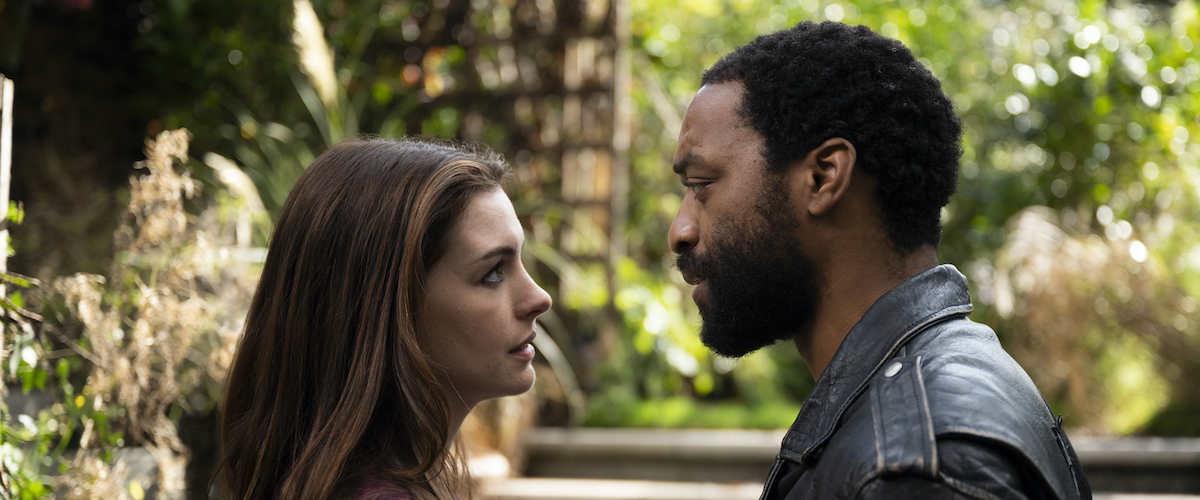 Are they about to kiss at home? Okay, masks can be off.
Okay, quite a few things have been made during pandemic times now. Crews get completely tested, stay in bubbles, other crew member who can't are masked up on set and social distancing, yadda yadda. But there is something unique in this one already, because it really captures that early April time frame of 2020 with the feel of it.
The world feels mostly empty, we have one of our main characters yelling poems to people on their balcony as a way of providing entertainment. There are masks and confusion of masks. There are zoom conference calls without the annoying jokes about people using zoom wrong (although would have been justified given when this one takes place, but man, those jokes are already played out). It went so well attention wise and then uhhh, I dunno, stopped at the end?
Like, during the heist, which did take place with workers at this giant department store place, and security, and people moving and packing up boxes, no one suddenly was wearing a mask? They had a big procedure of showing people coming in with masks, taking off the mask and then putting back on, but then at some point masks didn't matter any more and I don't know why. What the fuck happened to this continuity? Did they film that part before the actual lock downs? If so, the entire plot and reason they could attempt it doens't make sense.
It really bugs me. And despite that strangeness, I still liked the movie. I like the build up to the heist, which is a huge portion, just not the actual heist, for more reasons than that as well. Just none of it seemed to really make a lot of sense then.
Also to talk about Ejiofor and Hathaway, oh my goodness they are wonderful together. That loath/love vibe is strong with those two, I bet they got into some real method acting before hand. Like, I don't know what their relationship status is in real life, but I have to assume they actually lived and bugged the shit out of each other for awhile. They probably screwed and had arguments and watched sad movies. Their chemistry is off the charts and I am all for it right now.
Locked Down could have been better, was better than I expected, and I am now trying to headcanon a secret Hathaway/Ejiofor romance throughout the years.
3 out of 4.