One Cut of the Dead is a Japanese independent film from the last year or years, it is hard to say. It has had a weird road to distribution.
Made with mostly unknown actors and for a ridiculously cheap budget, it made back over 1,000 times its investment, which is a pretty goddamn unheard of percent for movies. I know it was hitting festivals and getting a lot of good buzz, and then at one point it was…put on Amazon!
But, it wasn't supposed to be put on Amazon. Someone had an older unfinished copy, and just put it on Amazon prime for free. Did you know you can just do that? It is apparently really easy. And one it was on Amazon, many people rushed out to see it, and tell other's to see it because it was a critical darling. The same day, news came out that the people who own it didn't upload it, it was unfinished copy, and to please not watch it while it was worked out.
Well shit. That kind of screwed over a lot of things.
Anyways, at this point it is on amazon again, but for money, and the right version. So you can watch it and feel confident someone involved is getting money for it.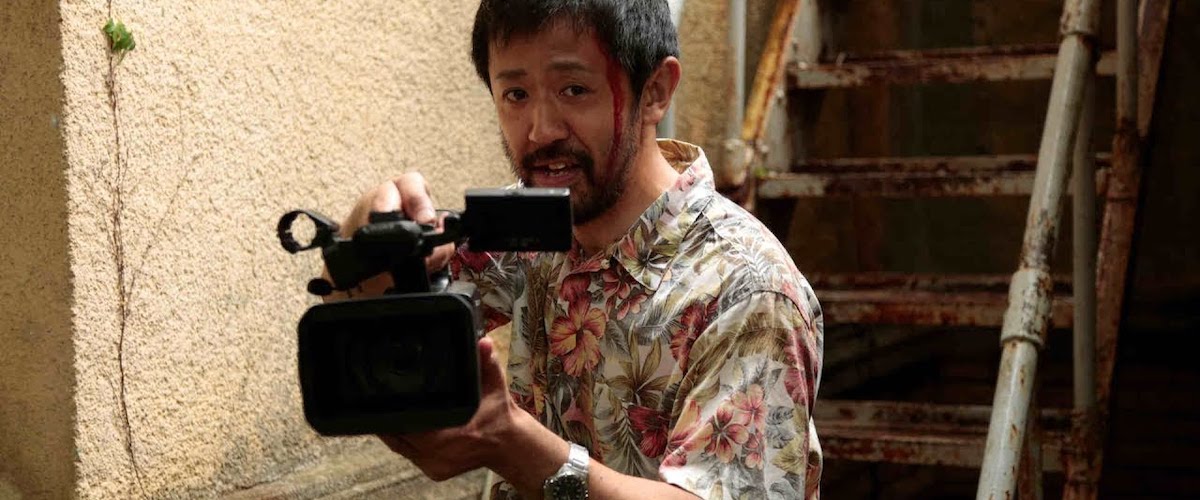 Like this guy who is holding the camera!
One man had a vision. Director Higurashi (Takayuki Hamatsu) had the idea for a zombie film, an idea that would be so scary and amazing. But his shitty actors were not giving him enough emotion.
We are talking take, after take, after take, and it just is not good enough for the director.
So while he went to go cool down, and the actors relaxed and got to know each other, normal stuff between takes. But something odd happened. Some sounds from the outside. Some…limbs from outside. Oh shit, real zombies! in the middle of their zombie film!
Now the director can get some real emotions out of his cast.
Also starring Yuzuki Akiyama, Harumi Shuhama, Kazuaki Nagaya, Hiroshi Ichihara, and Mao.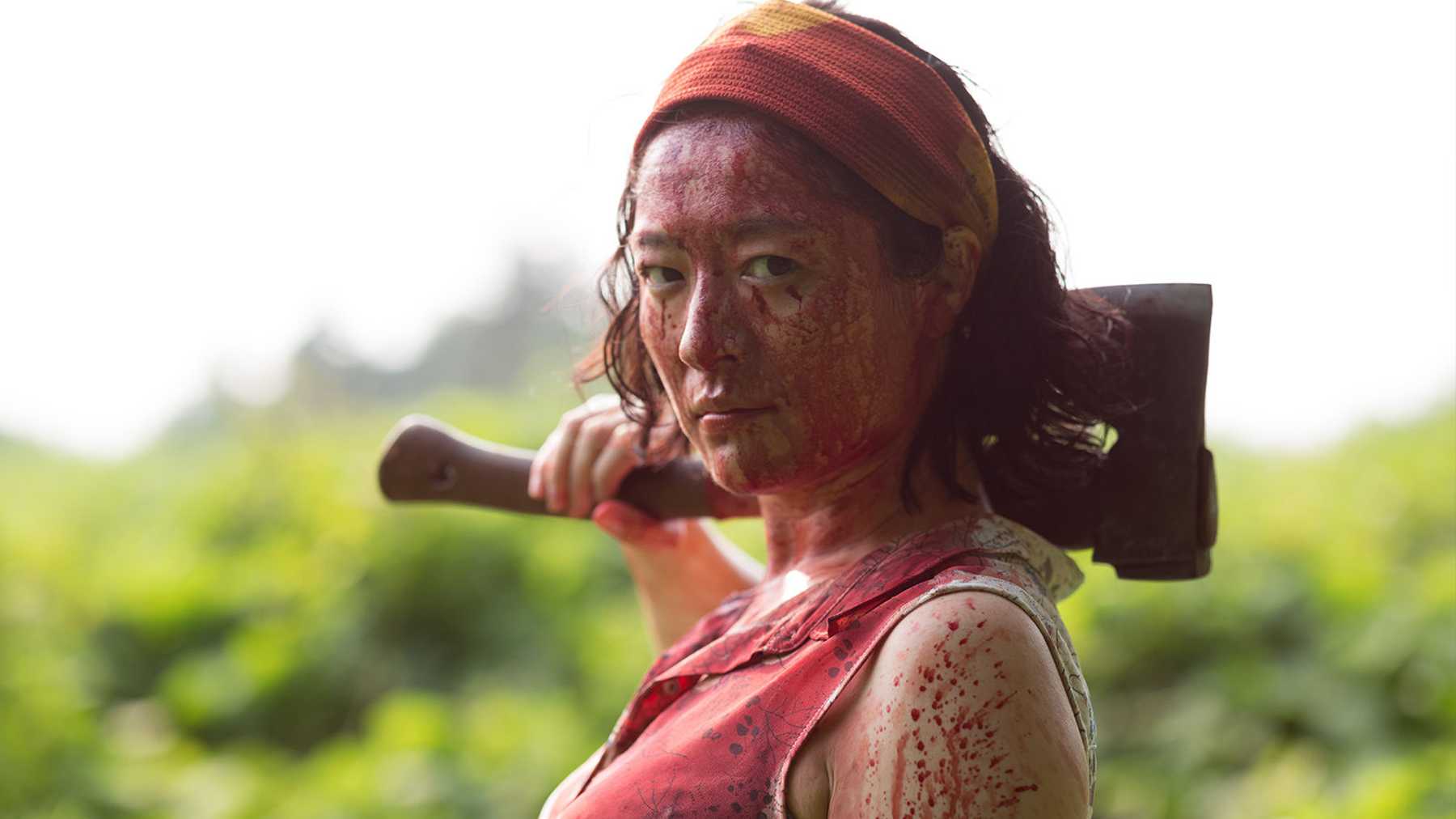 Those zombies aren't going to double kill themselves!
One Cut of The Dead is a unique film, there is no one who can deny that. In fact, it is so unique, it is also equally hard to even talk about it because it is a film that should be discovered, not spoiled.
And yes, the idea of spoiling can be kicked around enough, but trust us, the critics, me, when we say, just gotta go in some times to see the journey.
I couldn't believe what the film managed to do and convey. It is extremely impressive, given the lack of budget or names involved, even from a Foreign film perspective. It required a lot of work. It required planning. And it required people who were creative as fuck. People who really had a vision and executed it perfectly.
One Cut of the Dead is a comedy more than a horror, and it will be hard to find something more unique than it before or after for awhile. Not even an American remake will likely be as unique. [As of writing, no plans for American remake, but sorry for jinxing it should it change in the future].
It is definitely an experience, and I watched it directly after Train to Busan! A very different foreign zombie film that is top notch in very differeny ways. And yet, this one still was able to stand out on its own.
4 out of 4.