This is one of the many reviews that have come out of WorldFest in Houston. Check the WorldFest tag to see them all!
I am happy to say that I chose Trouble Makers (Xiongdi, bie nao!) at the festival. I was debating between it and another movie, and looking for anything to tell me why I should pick one or the other. The description of a sentence look looked humorous, and the fact that it involved twins that didn´t look like twins just made it seem like a comedy. But my book listed it as a modern drama.
So it was between a Chinese Modern Drama, and a Turkish War Drama, which definitely wasn´t funny.
And I am glad I chose this one, because like I imagined, it was actually a comedy and the genre was just wrong. I just wanted to laugh, damn it.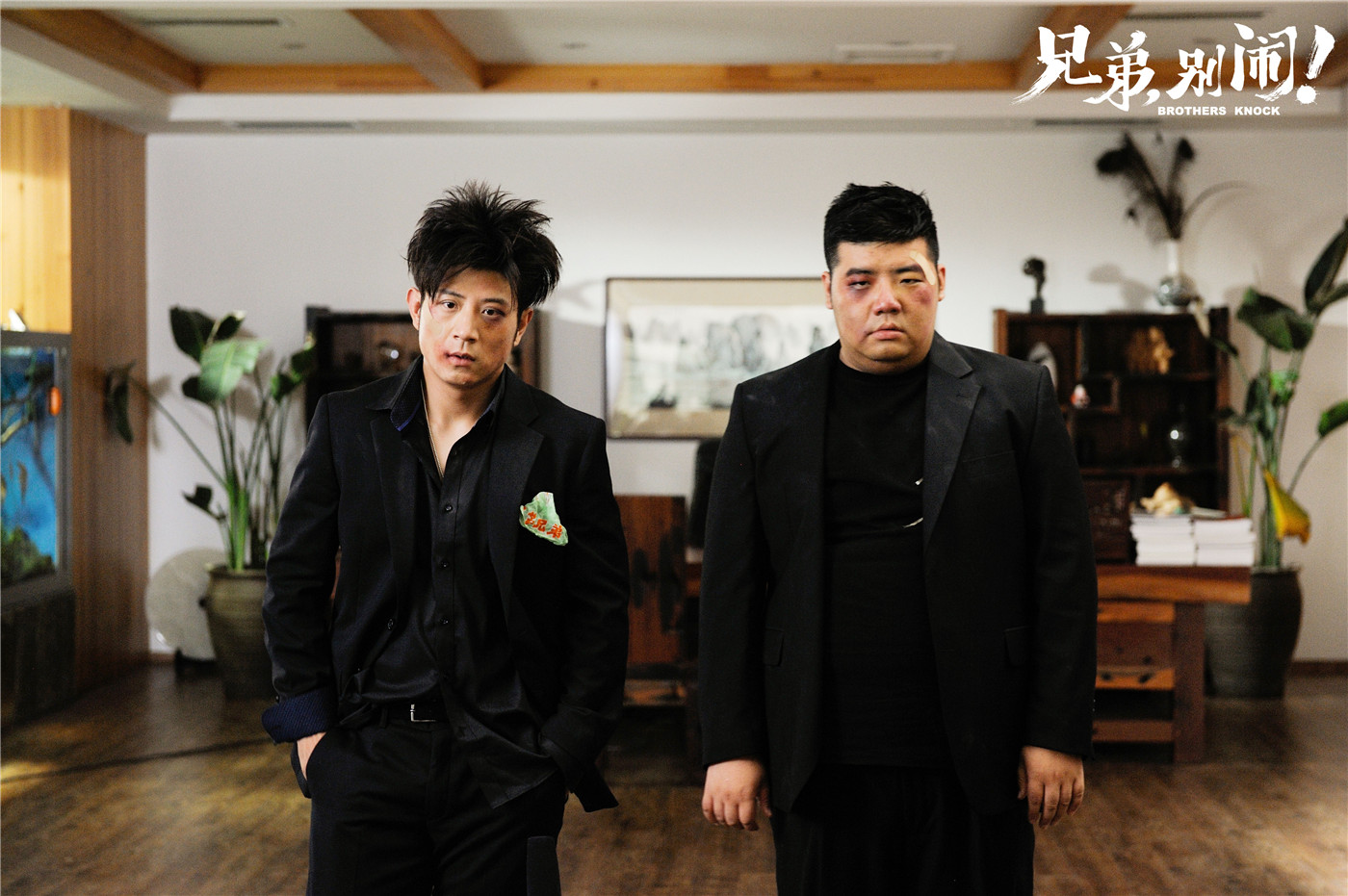 Especially laugh at others misfortunes.
Zheng Hao (Xiaopan Gao) is a bit of a bad ass. He is a criminal, he is a thief, he has been to jail, and he doesn´t give a fuck. He only gives one fuck, actually. And that is about his brother, Zheng Zhong (Xianchao You). His twin brother, although they don´t look too similar. Some issues with child birth. Zhong is a bit slower, but he is protective of his smaller brother, the brains of the operation.
Either way, Hao finds himself in hot shit after leaving prison when he immediately causes a lot of destruction and has to pay it back.
The good news is that a local station has an idea for a new reality show! It is about bad guys wanting to become good. If they can turn their lives around, get forgiveness, right their wrongs, and do good things (please!) then they will win a big cash prize. Enough to pay off his new debts, and hey, money yo.
So sure, they will put in the effort to do good things, at least originally just for the money. But then Hao starts to fall for the very pretty worker who is putting on the show, Xia Tian Fan (Shasha Yu). It helps. But being good is hard, and they are going to have to change a lot to get better.
Also starring Sam Lee, Samuel Pang, Sky Li, Xi Chen, Ziming He, and Yu Tian as the Steve Perry looking director.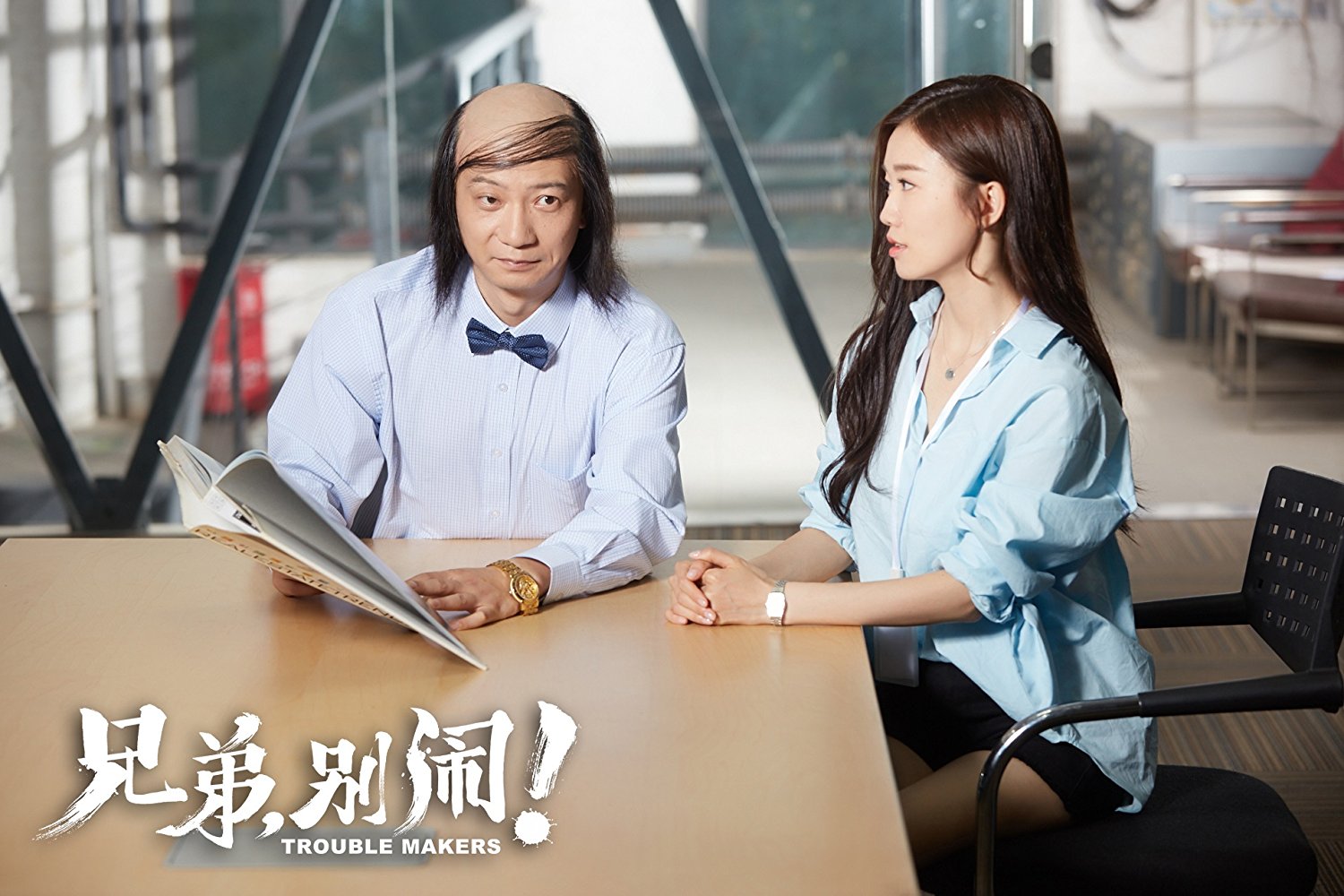 I mean he looks like Steve Perry when he has his wig completely on. Bald Steve Perry without it.
Trouble Makers was full of laughs, and they came on hard and strong. Sure, it ended on a serious note. Including an excessively long fight scene, but ended up right in the feels and morally strong.
The director is also the star of this movie, and he has officially directed and been in only one movie, this one. It is an extremely impressive feat for a first timer, and honestly, I feel like a liar just typing that out. It is truly hard to believe.
This is a slap stick movie, with subtle gags, non subtle gags, and sure, just pure misfortune going to our characters. It did have some other interesting aspects, like a scene where four clearly Chinese individuals were in brown make up to act like Indians. And you know what, I am not an expert on Chinese/Indian relationships, but I am sure that is totally fine, although it wouldn´t fly at all in America.
This film has a lot of energy and surprises, tackling its own satire on the reality television fads going across the world strong for some decades now.
3 out of 4.