Fuck.
I missed the Annihilation pre-screening, and I felt bad, because I want to support independent science fiction films. Then I found out about all the drama with it and Netflix. Netflix had streaming rights for every country except for the USA and China. You see, Paramount wanted to sort of dump it because they didn't think it would be successful. So you know, they didn't put it in any theaters and couldn't be successful.
The deal with Netflix would be that it had to wait 17 days after being in theater in those two countries before it could be on the program.
Fine, I would just watch it before then and review that bad boy up. And I did!
I just forgot about the review thing. And it isn't that I forgot to review it. I knowingly just kept pushing it back and back and back, for reasons I will explain at the end. Needless to say, here is a review, two months after I planned to release it.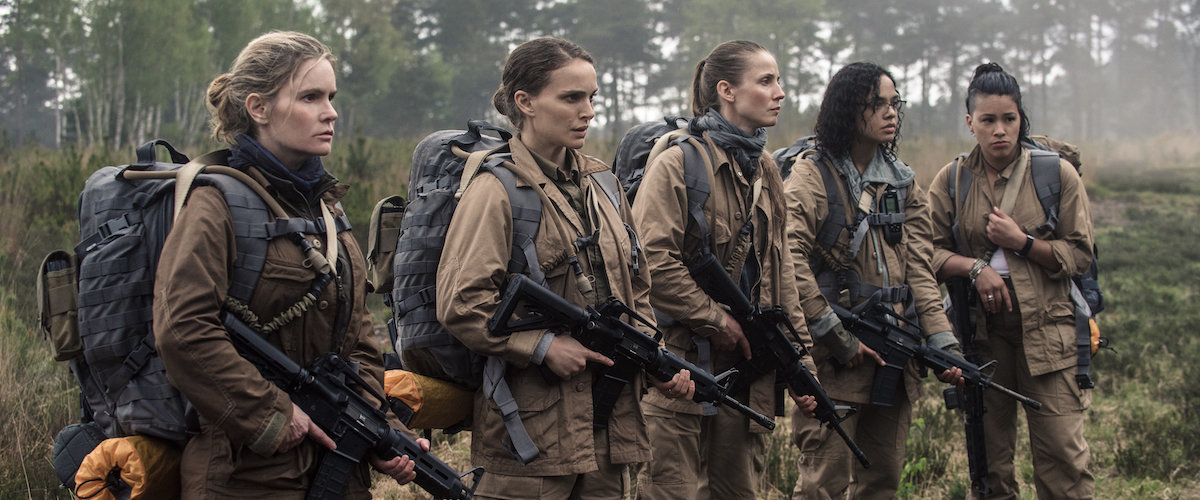 Blame it on the patriarchy.
For a few years, a shimmering glowing force has appeared in a remote part of the world. It is hard to fathom just what is going on in that area, but it definitely is growing over time. In fact, it has been there for three years, and everyone basically has no fucking clue what is going on. Because no one has ever returned.
Well, one guy did. Kane (Oscar Isaac). He is a special forces member of the Army. He is pretty messed up. He has returned home to his wife, Lena (Natalie Portman), who the story is actually about. You see Lena is also a soldier, or at least she used to be. She is now mostly a professor of cellular biology. Smart and strong.
After some plot reasons, she is brought to one of their bases around this field area, where she meets others who are planning to go in. For whatever reason, communication always shuts off, and they don't really understand what is going on inside this aura.
But Lena ends up joining a team of all women to go in and hopefully, this time, report back with what is going on. And this vague synopsis is both meant to keep it spoiler free, and also try to recall everything that happened.
Also starring Benedict Wong, Gina Rodriguez, Jennifer Jason Leigh, Sonoya Mizuno, Tessa Thompson, and Tuva Novotny.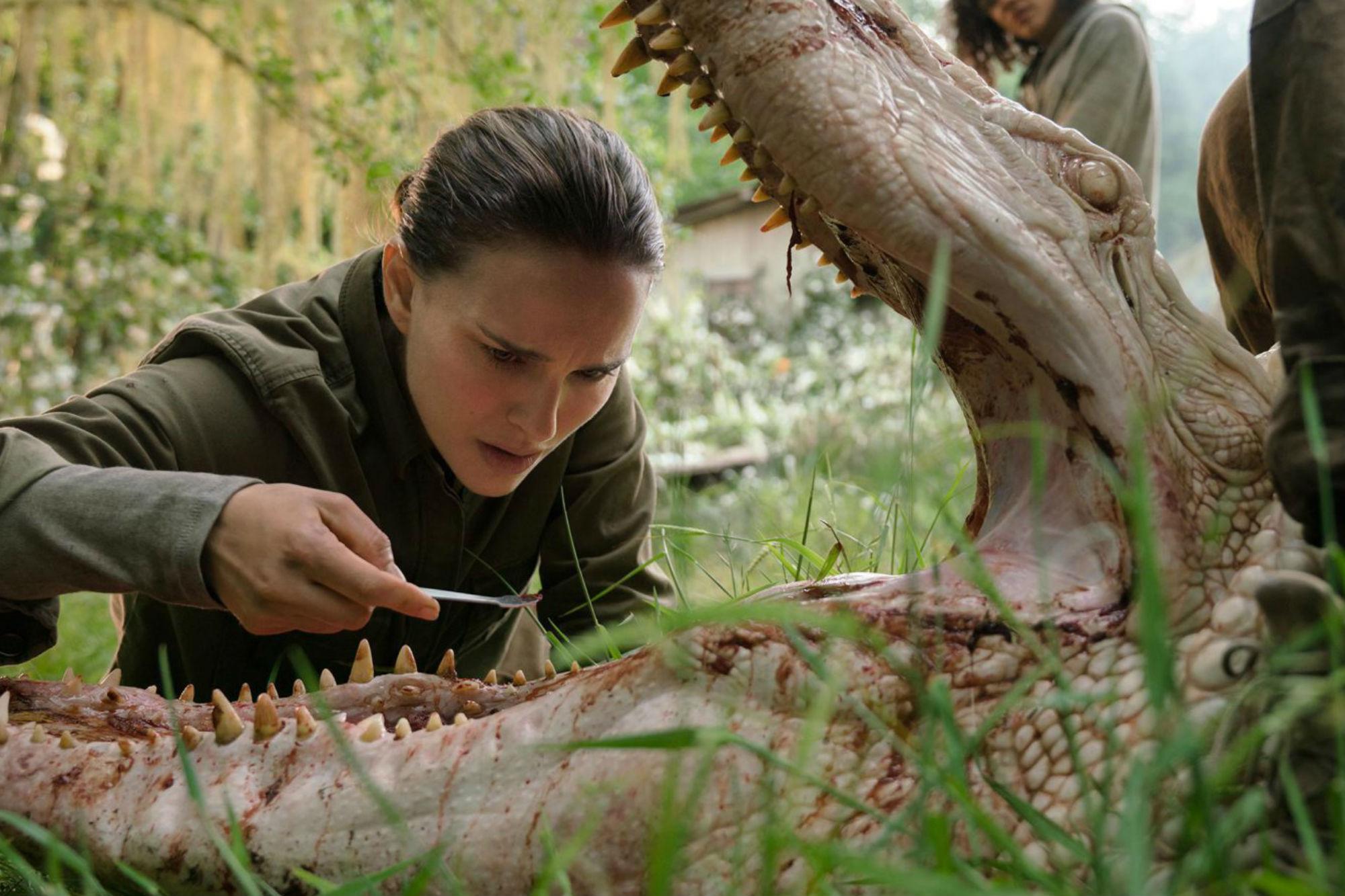 She is thinking of getting into animal dentistry as well.
Annihilation, by any standard, is not a dumb movie. Which is one way of calling it a smart movie, but I am not fully committed to that line. It is above average, and after watching it I did have to speculate about it for awhile. So it is a thinker film.
A thinker film with scares, sci-fi weirdness, and pretty darn good acting. It also has a few flashbacks, questions about humanity, questions about evolution, and this one fucking ape scene that is like, omg.
Either way, I started thinking too much about the thinking movie, so I pushed back my planned review. Then I stopped thinking about it, and figured I couldn't write it at that point because I forgot some information, and that is why we are two months late at this point.
I believe my conclusion to this movie is that I liked it, and disliked it. The ending was interesting, but not at all what I craved. This is a film that really begs for multiple watches, and the theater experience will really add with the sounds this film gives.
This is not mindless entertainment. This is entertainment that can drive your mind to uselessness and eventually forgetfulness. What a strange review ending this has become.
2 out of 4.