I bought this movie because the cover made me laugh. Mattttt Damonnn just looks ridiculous.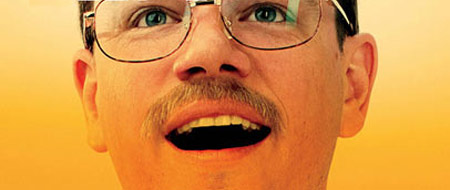 Look at it, in all its glory.
And it seems hilarious. Didn't read the back, no idea on what it was about, just his ridiculous ridiculous face. I think not knowing anything about it a much more enjoyable experience.
The movie tells of Matttt Damonnn, working for a company, which happens to be doing some illegal shenanigans. Nothing that important, just that his company has been involved with price fixing. He decides to tell the FBI. He didn't think it would turn out to be such a big deal. He thought he could let them know, and be done with it. Nope. They needed proof. This causes him to become one of the most cooperative informants they have ever had. He is SUPER awkward though throughout it. And it is great.
Unfortunately some of the details he gives them are not adding up. Bunch this up with the fact that he is a weird guy, sometimes forgetting meetings, and avoiding people. Is there more shit going on? Maybe. His wife is played by Melanie Lynskey and the FBI agents are Scott Bakula and Joel McHale.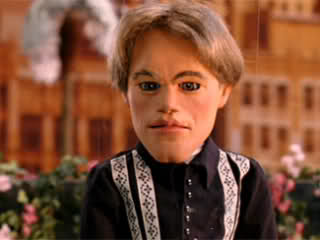 Mattttttttt Damonnnnnnnn
You keep asking yourself "WHY are you doing that???" Without trying to spoil anything, the movie gets pretty deep with its subject material. You just can't stop watching the train wreck, thinking it can't be real. You also never really know exactly what is going on.
It was good to be on that ride. What made it even more funny was Damon's random thoughts throughout the movie, said through voice over. Generally these thoughts had nothing to do with the current scene, and it could make you miss important information. But the only thing you could do was nod along and think, "Huh. Why IS that?" It is also based on a true story (or at least the books about the true story), which I didn't know until the end. Shocked I tell ya.
I should say ridiculous again.
3 out of 4.