I don't need a long introduction anymore, I have done a few of these already! I don't even have a significant list of missing films to talk about, even better!
So you know the drill, here are some honorable mentions. Honorable what?
HONORABLE MENTIONS:
Like every year, I had quite a few 4 out of 4's to choose from. Top 15 lists are more exciting and besides, 10 is an arbitrary number. But what films couldn't make the list? Things like Beauty and the Beast, The Lost City of Z, The Post, Thelma, and The Chess Player and more.
This year I sucked at watching documentaries as well as foreign films. They will have a lot of missing components when the Oscar nominations happen. So I decided to not include any documentaries on the list, and the only foreign film was in English so you wouldn't notice anyways.
15) Split
Split was the first 4 out of 4 I gave of the year, and the last film to make my list. Split was a surprise, as it was a big return to form for M. Night Shyamalan and more importantly it was a sign of how this year would be. Which is of course, a strong as fuck year on horror. I am excited about the sequel to this film and James McAvoy should be celebrated for the acting he pulled off in this movie.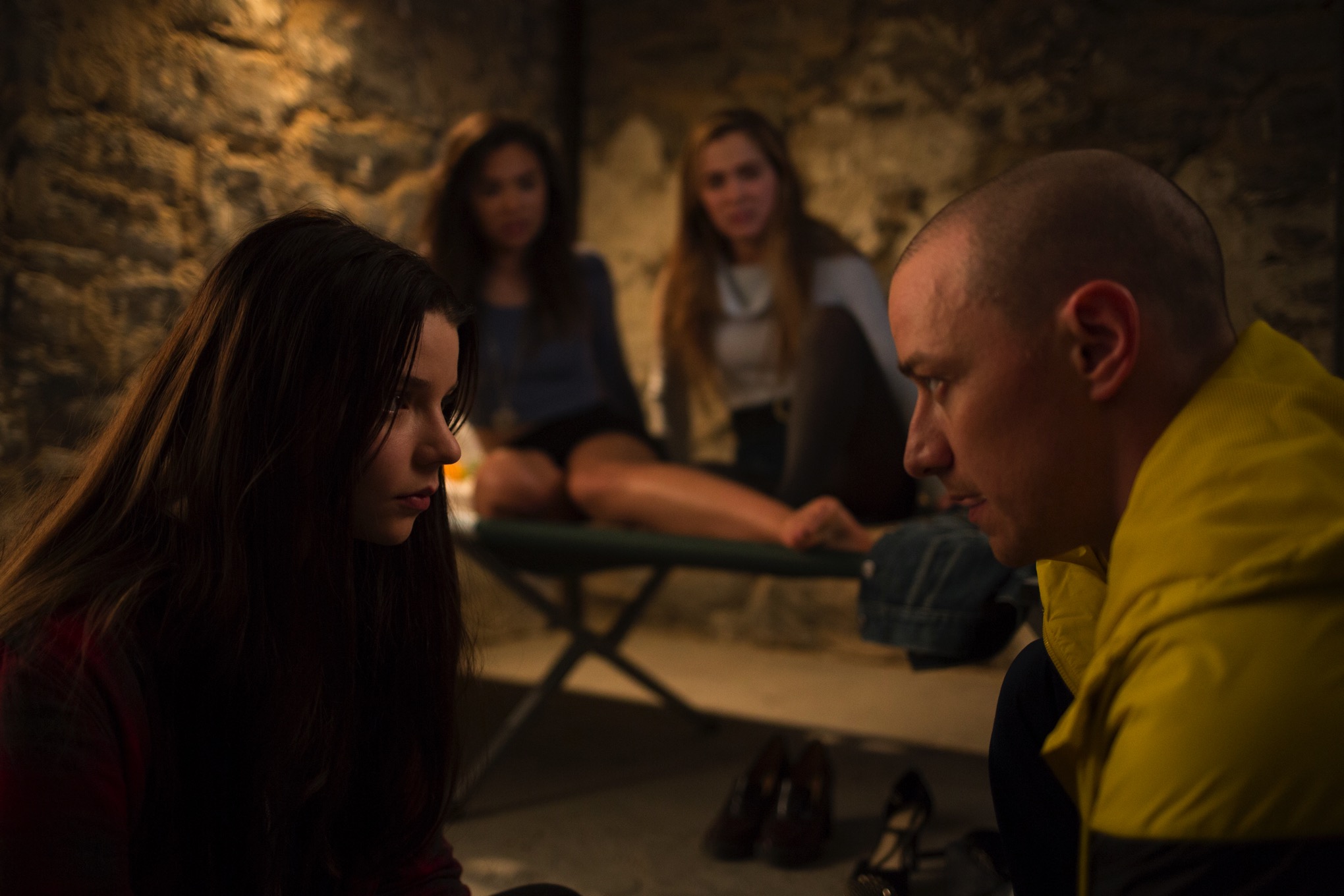 14) It Comes At Night
Speaking of Horror, It Comes At Night was a film that disappointed a lot of individuals due to its advertising campaign. I didn't watch any trailers, so I didn't come into the film with any expectations. What I got was a very simple film, dealing with dreadful themes and making me feel uneasy for quite a few days afterwards. It was well acted, beautifully shot, and a film that really makes you think.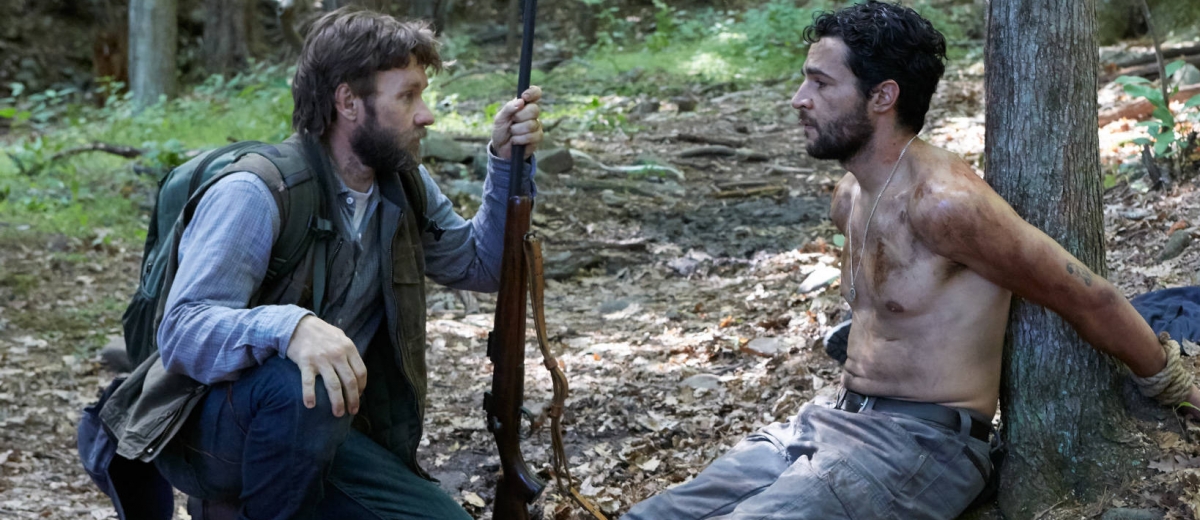 13) The Greatest Showman
The Greatest Showman is the movie that I thought would be my favorite of 2017, from sometime early in 2016. Its a musical, it has actors I love, and it is about a fascinating subject. If you just realize that this is full of lies and in no way accurate of P.T. Barnum, it is a fun experience with catchy songs.
This is my favorite musical of 2017, although there is at least one other song higher that is musical in the other definition.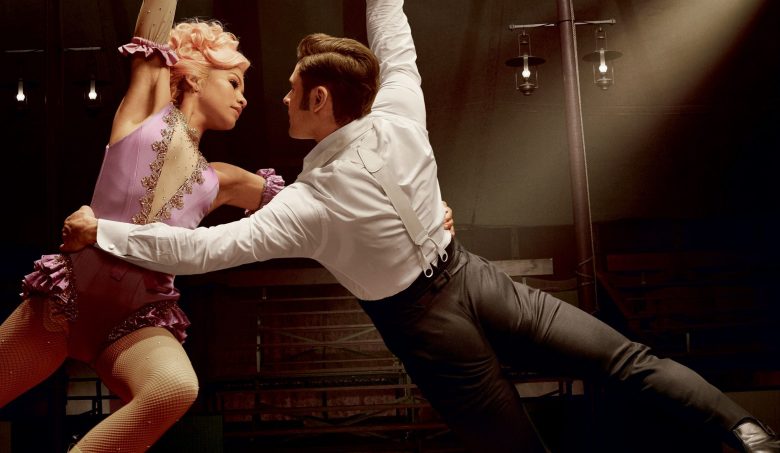 12) Hostiles
Hostiles is the first film on this list that I haven't had a review published for yet, because the studio wants it to be released closer to the January release date. But Hostiles was a slow, long, and powerful journey and experience. A lot happens on that journey, including great acting, good scenery, and a lot of redemption.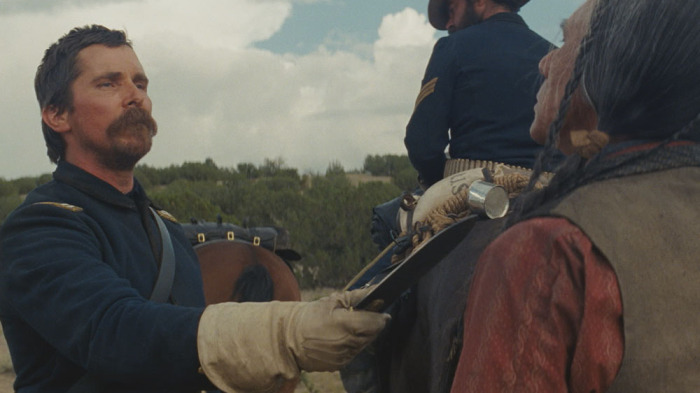 11) A Ghost Story
A Ghost Story is not a horror film, just a straight up Drama movie, although it does deal with some potentially frightening scenes. It is a very slow burn and it will turn a lot of people off due to strange it is. A powerful concept, with two talented leads, although one of the leads might no actually be under the sheet for most of the film, who the fuck knows.
This is a movie that will never make you look at pie the same way.

10) The Breadwinner
It took me until December to find an animated film I could really get behind and love when I finally saw The Breadwinner. This a year of disappointing animated films, and quite a few will make my worst of the year list. But The Breadwinner sails above them all, giving a powerful new story, from an underrepresented area in film and a little girl star. It is the type of film families should want to show their kids to encourage them to overcome their future struggles.
This is the best animated film of 2017, by a long shot.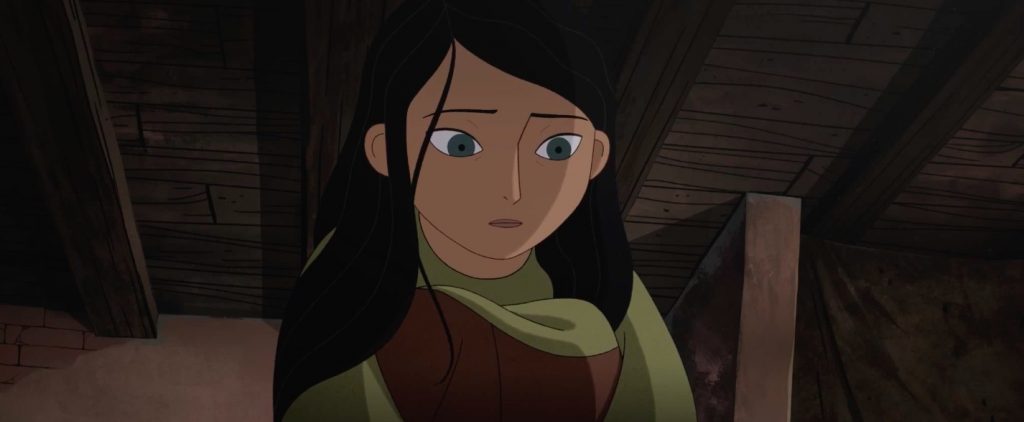 9) Professor Marston & The Wonder Women
You know whats better than superheroes? Sometimes the story behind the superheroes! In this case Professor Marston & The Wonder Women is about three fascinating, real individuals, who did more than create a comic. They had academic lives, they made discoveries, inventions, experienced a lot sexually, and then made a comic. The more you know!
And no, the Wonder Woman film about the actual hero didn't make the list, because it went "Full DC" in the conclusion. The end was so bad and hard to watch it put a dark stain on that film.
8) Wind River
At this point in the list, it was so hard to rank these movies, and there are still 8 to go! Why is Wind River up here and not further? Fuck if I know. This could very well be my favorite movie of the year, and right now I just don't remember a lot of it because it came out in the summer. Other films I was able to watch multiple times despite early releases.
That doesn't change the fact that Wind River is incredible. Jeremy Renner and Elizabeth Olsen are acting powerhouses, and this is a film that has the potential to change you.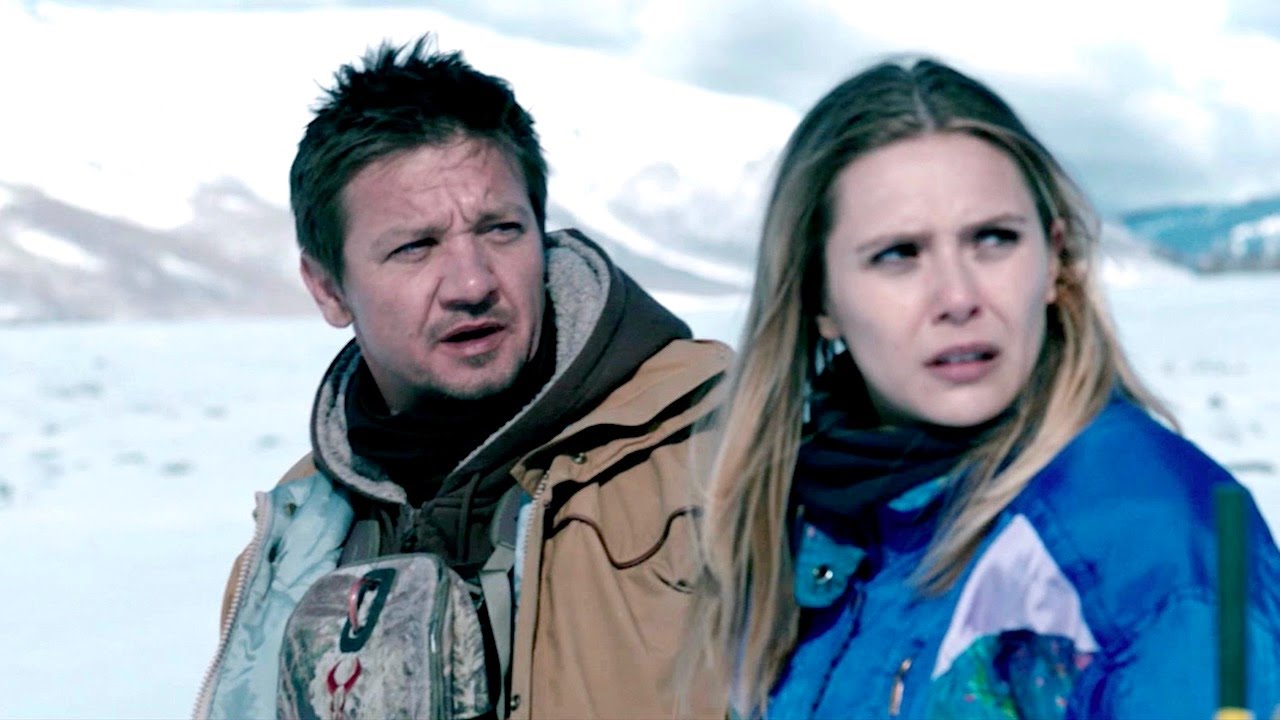 7) Get Out
Speaking of number ones, a lot of people will have Get Out on top and that makes sense. Have you not seen Get Out yet? Then fucking go do it. It came out really soon after Split, and these two movies were both genre bending, not full on horrors. Get Out has a better message, a better story, and really resonated with most of the viewers.
Get Out is an important film, and thus, the best "horror" film of 2017.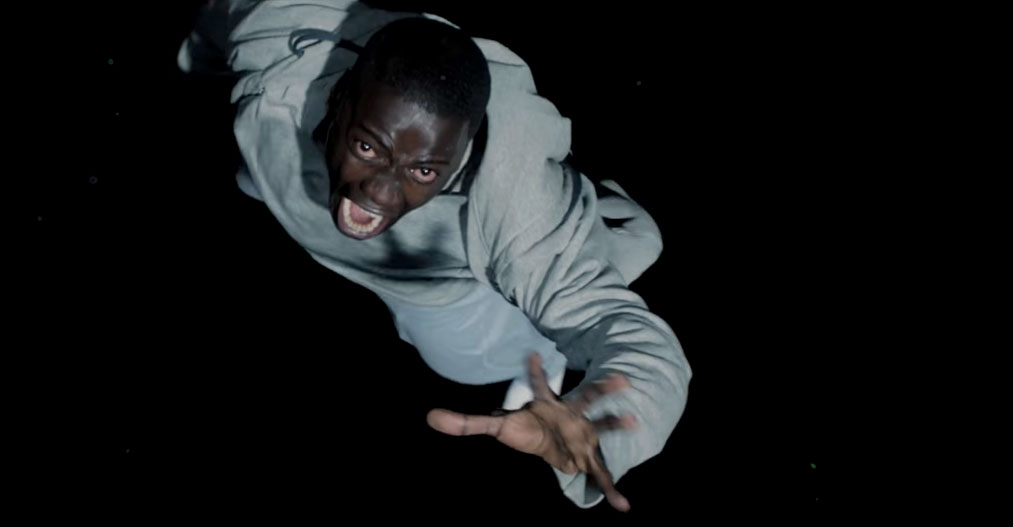 6) Three Billboards Outside Ebbing,
Missouri
Another very topical film, Three Billboards Outside Ebbing, Missouri is also a very topical film. Sweet sentence, I know. This film features very strong acting across multiple directions, and it is hard to know who is right or wrong. But we get violence, language, gross as fuck scenes, this is a movie about modern middle America for adults.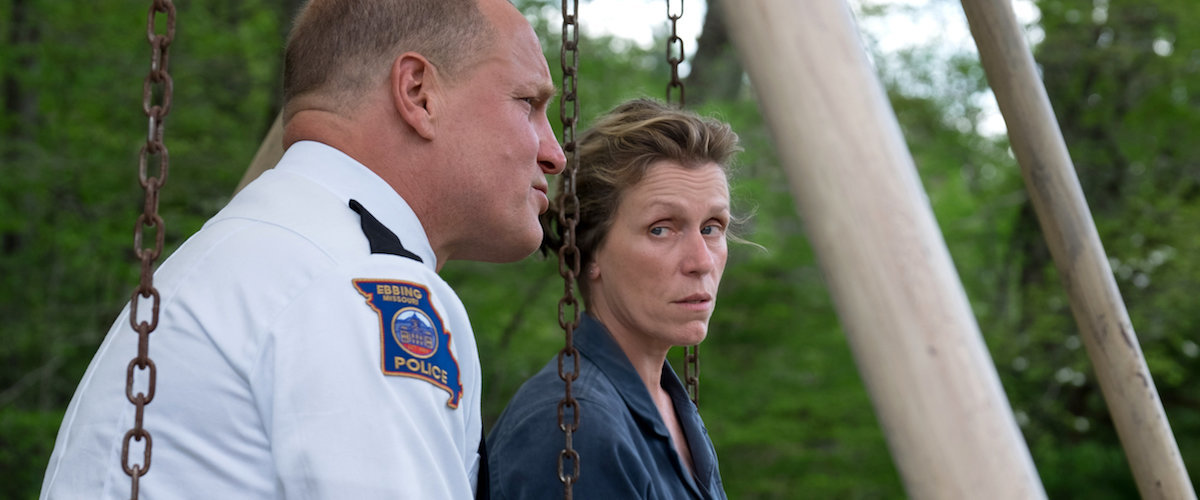 5) The Shape of Water
Human. Fucking. Amphibian Man. Consensually.
This is the kind of film people might not have wanted when they said they wanted original films, but The Shape of Water is what they are getting. Brought to us by the mastermind of visuals and monsters, Guillermo del Toro. A love story that feels like it is traveling uncharted waters and with eccentric characters to boot.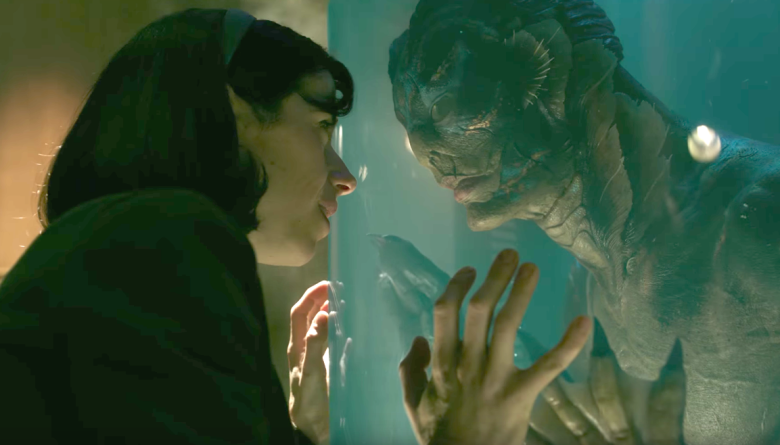 4) I, Tonya
The last film I saw this year that had the potential to be on this list was I, Tonya, and it certainly blew me away. It started off a bit slow, and I was a bit weirded out with its quirkiness. But this tells a really powerful story (one that might not be true, but I am not judging truthiness) that turned a national punchline joke into an emotional story about overcoming abuse. Both physical and emotional. A film that builds and gets crazier and more unbelievable with each passing moment.
This would be the best Dark Comedy of 2017 for me. Or the best Dark Comedy. Mostly uncertain because I don't know how to classify half of the films on this list, let alone the first one.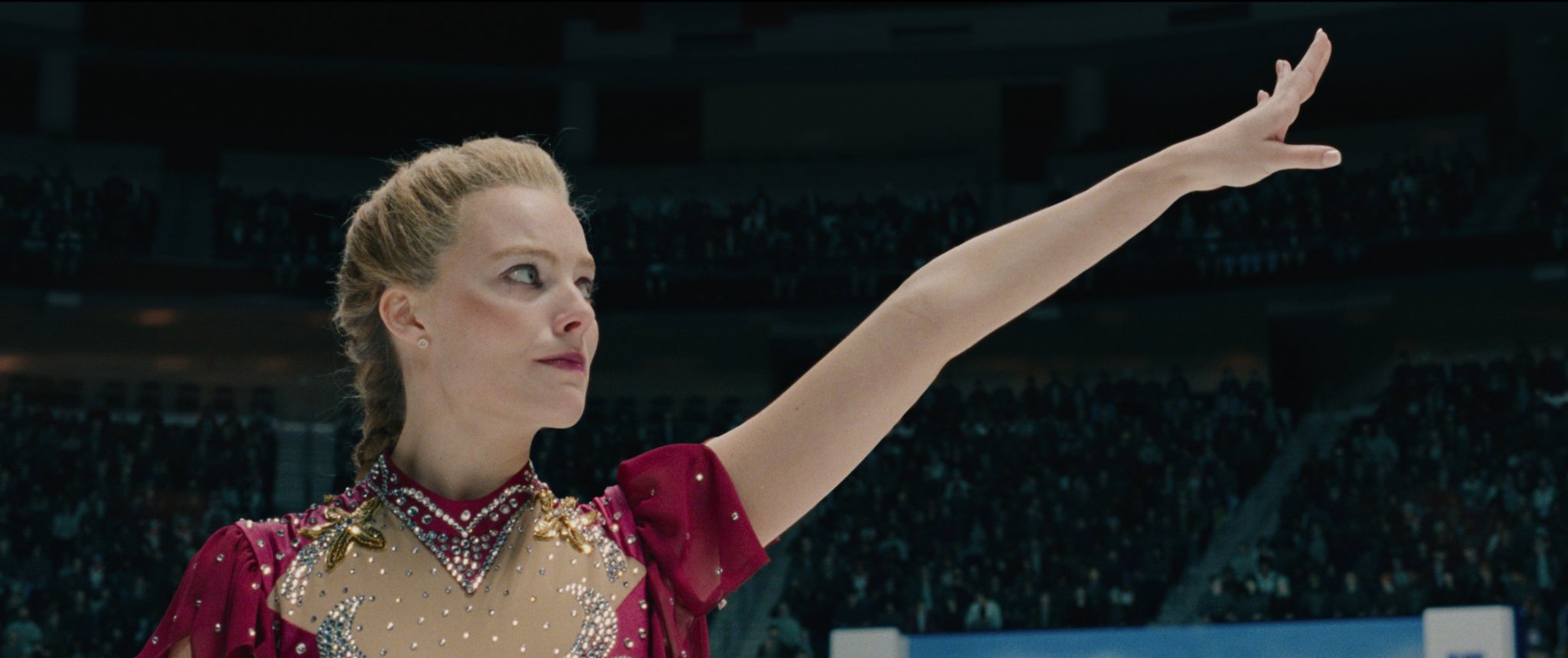 3) Brawl in Cell Block 99
Probably the biggest surprise you will see on this list is Brawl in Cell Block 99. Some of you may just be asking what the hell is this film even? And that is fair. It is by the director who brought us Bone Tomahawk last year which had a lot of acclaim. This one is just more modern, more Vince Vaughn, and an incredible (frightening) ending that had me going for more than two hours. An incredible experience with probably Vaughn's best performance. I could watch it again, but I am too afraid.
This is probably considered the best Action film of 2017. Depending on how you view the next film in this list.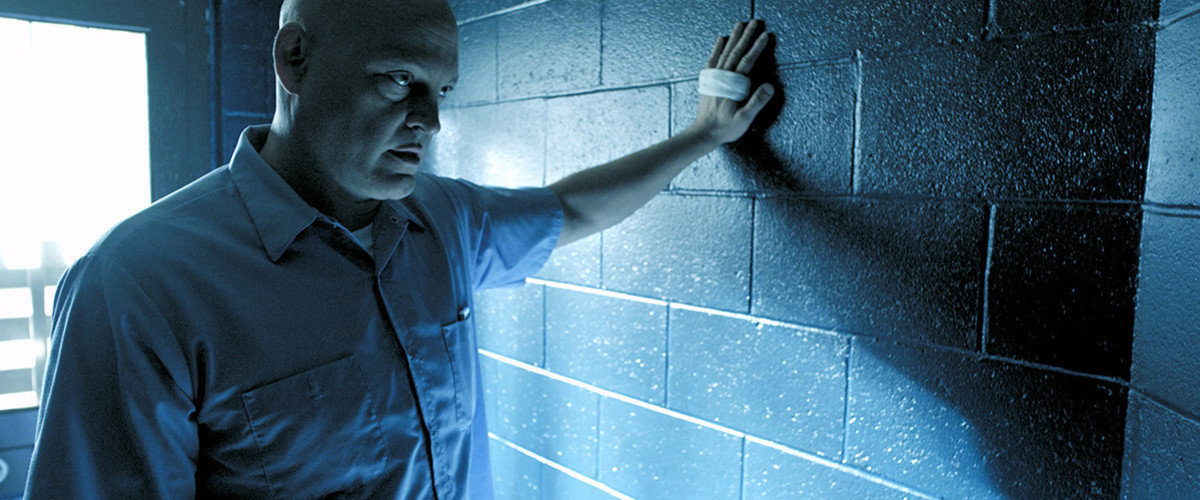 2) Baby Driver
In my middle of the year top 10 list, Baby Driver was number one. And usually my number one halfway through the year doesn't crack the top five at the end, so this is already impressive that it only went down one spot. My second viewing wasn't as powerful as the first, but this is still a fantastic film, with great acting, a great soundtrack, fun plot and characters. It also has Kevin Spacey, which is going to be one of the last things I talk about with him in it I guess.
Is this an action movie? A heist film? A comedy? A musical (because it is musical, at least…). Who knows! Let's just say the best adventure film of 2017 and move on from that.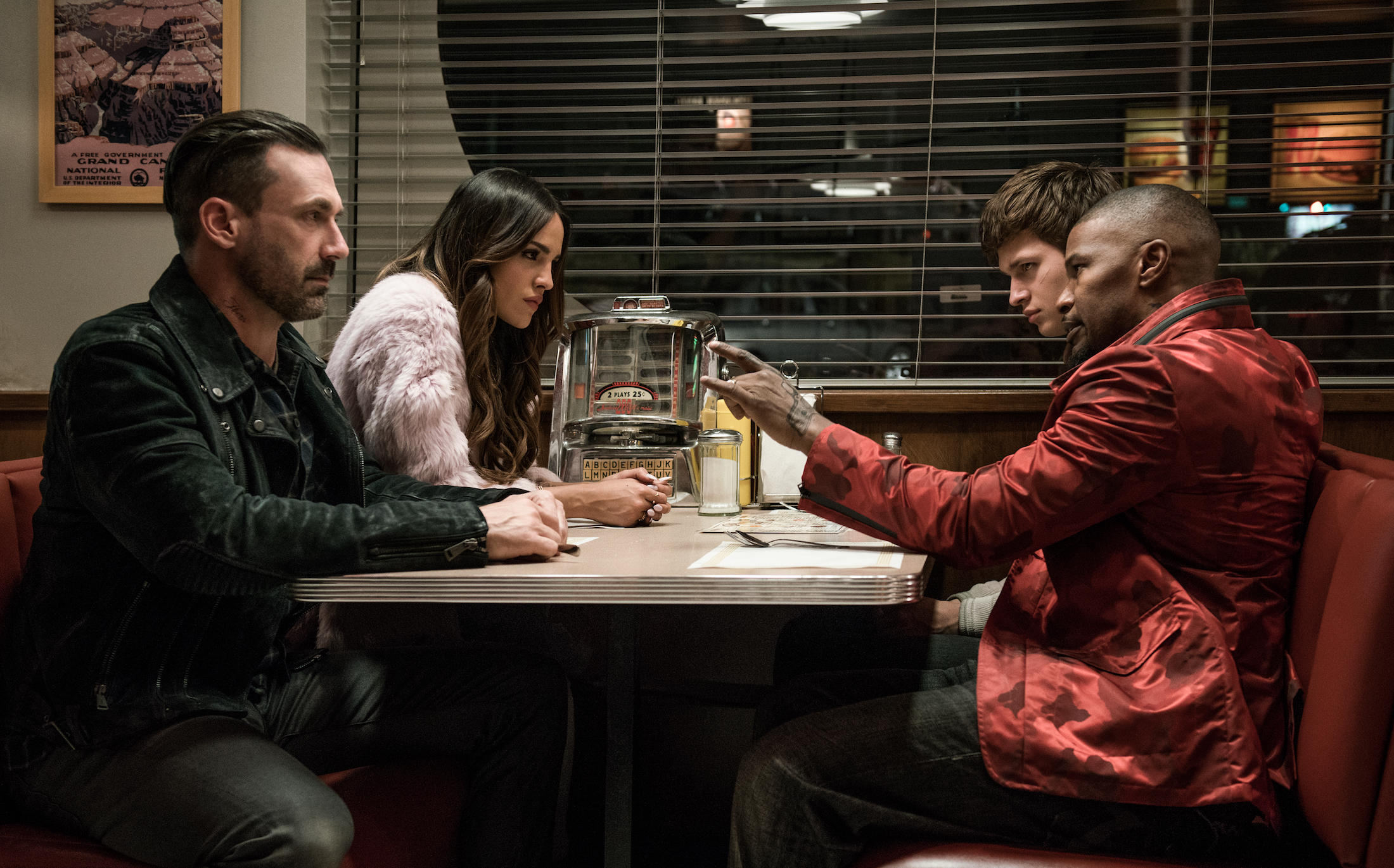 1) Colossal
Surprise motherfuckers!
Seriously, none of you saw this coming. Hell, I barely saw it coming. I have never had a harder time determining a number one for a year ever. Usually I know well in advanced, or get swept up in some December hype. But a lot of the December releases just really didn't sell themselves well to me, and the ones I over hyped I know are still not the best.
With Colossal, I feel like it is a natural progression from Split and Get Out earlier in the year. It is like, five genres rolled into one, building off of each other and creating an incredible experience overall. Even knowing how it ends and the twists, I still was captivated in my second viewing.
I think Anne Hathaway and Jason Sudeikis give such great and at times subtle performances in this film. Hell, I am surprised it wasn't praised more when it came out. I can understand no awards love, because yet, it is a very awkward film and uncomfortable by the end. Although not perfect, with some very strange plot points that don't make a lot of sense, this is a film that I would recommend over and over again to such a variety of people. It is my number one film of the year, and right now, I am sticking to that.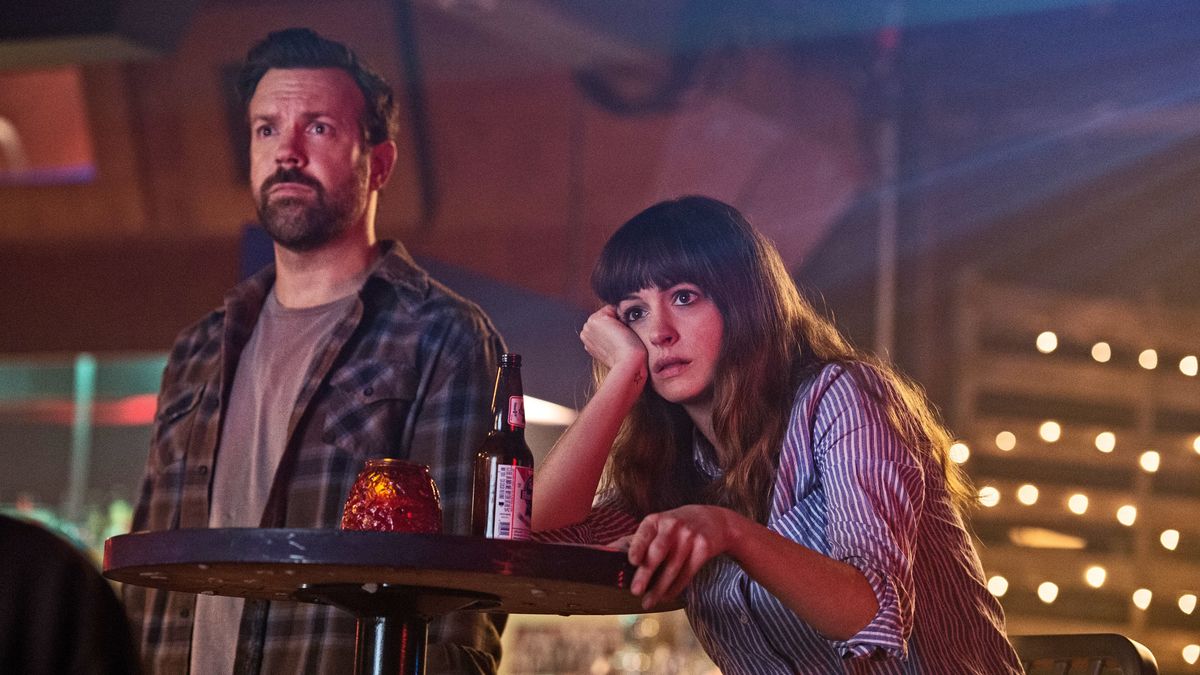 Thanks for reading! If you disagree with part of this list, let me know. If there is something I missed, let me know (but I probably saw it and reviewed it on this very site! Overall, only one animated film, 1 musical, and no super hero films. Shockingly the big news here is how many of these films were thriller or horror, which has the best year ever.
And for those haters who need to compare this list to others, yes I did see Molly's Game, The Killing of a Sacred Deer, Last Flag Flying, All The Money in the World, Call Me By Your Name, Lady Bird and The Big Sick. Big films that people would expect to see on these lists. But hey, they didn't make it. I didn't put this warning at the top because it would have been spoilers, hah.
And as always, I accept hate mail via the post office, email, or tweets.