As I noted (bitched about?) in the review for Mr. Popper's Penguins, lately Jim Carrey's movies have not been up to the same level of quality I have come to expect of him. Almost like after Eternal Sunshine, he stopped trying.
Well, I Love You, Phillip Morris is the exception to that rule.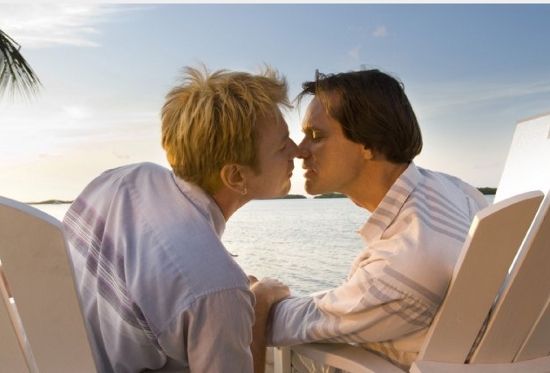 Somehow, with the title and cover and everything, I didn't know this was a "gay movie".
This movie is based on the true life story of Steven Jay Russell, and book based off of his life, played by Jim Carrey. Steven was just a normal man, living in Virginia Beach as a police officer. He had a wife! Leslie Mann, and played in the local church band. But when he gets into a car accident and nearly dies, he realizes he has been living a lie. He is a gay man, and needs to live like one!
So he does that. Moves. Gets a gay man, does gay things. Even does some con artist stuff to get lots of money! But that puts him in jail. Where he meets Phillip Morris, played by Ewan McGregor! Steven Jay Russell is famous, not for the being gay thing, but for escaping from prison. Multiple times. And this movie goes over it!
Yes, what an interesting man. Finding true love in prison, escaping it on more than one occasion, and being a con man in order to become rich all the time.
You can't make this shit up, folks.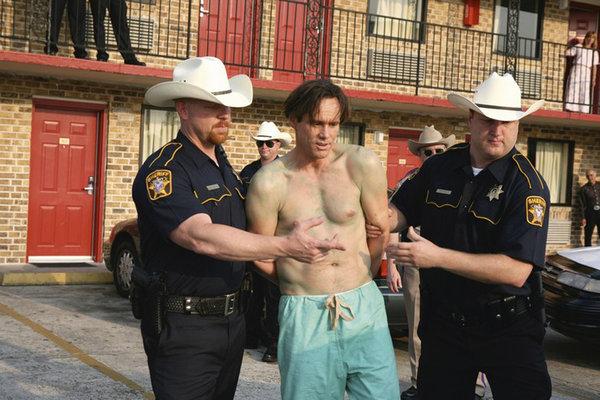 Or this.
This movie is great guys. Not only hilarious, but the acting done by all the parties involved is great. Sure, it is sometimes kind of campy, but it is worth it. Hard to believe breaking out of prison was actually that easy. Oh the things people do for a bootycall.
4 out of 4.