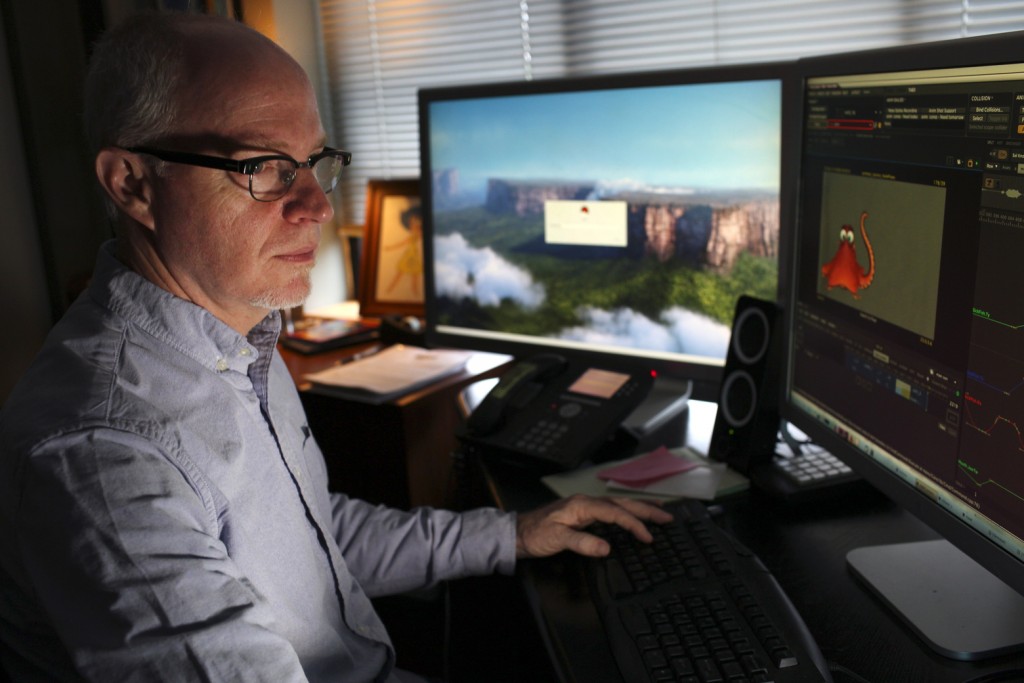 When it comes to animation, Michael Stocker has seemingly done it all. His first animation role in a movie was with the 1994 classic The Lion King and from there he moved onto actual animation roles in Hercules, Tarzan, and The Emperor's New Groove. After a few years, he found himself an animator working on purely 3D movies like The Incredibles and Cars.
When Toy Story 3 came around he was a directing animator and now, with Finding Dory, he is a Supervising Animator, leading the entire film along side David DeVan.
So when we got to sit down and chat with Stocker on the past, present, and future of animation, he had a lot of interesting things to say.
"The rules they used to animate Pinocchio, we all used to animate Dory," Stocker said. Despite a change in technology, the same rules still apply to making an animated film, technology just makes things easier. "The difference is we are doing it in a computer, we are doing it in a 3D world."
New technology comes with its pros and cons. "One thing that is easy [with a computer] is that when…fifty people animate Dory, it will still look like Dory. When fifty people draw Dory it will look like fifty different people drew Dory."
The advancements in technology actually hurt them in a few ways since the release of Finding Nemo in 2003. He compared using new technology to opening a very old Word document on a newer computer: It wouldn't understand the older data. "We had to go back and rebuild Dory, rebuild Marlin…The challenge was that people loved this world…We had to make sure that our new world matched that exactly." Despite advancements in technology, they had to match the world aesthetic from 2003 and couldn't upgrade every component.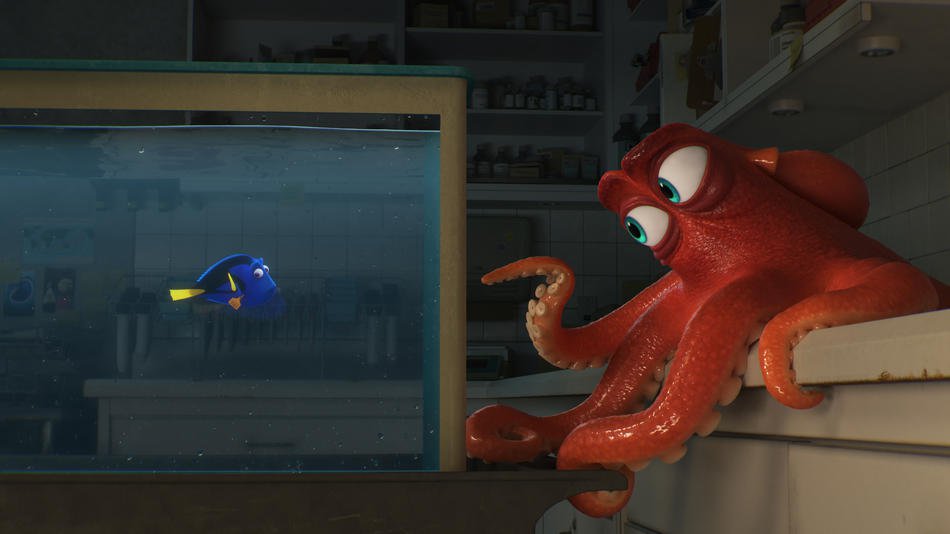 Newer technologies did make certain aspects of the film a bit easier to handle. Software they developed a few films back was used extensively in Finding Dory. When they were not sure how to animate or take a current scene they were able to take a pen and just draw freehand what they wanted into the scene. Instead of taking a day to animate it and maybe trashing the whole thing, they could visualize in less than a minute and match the animation to their drawings.
As for the future of animated film? "I'm not sure," laughed Stocker. "Things are changing so fast." What he did know is that the challenges in the future for Pixar will drive the technological improvements. It will be a movie by movie basis. He went on to note that with Cars 3 coming down the line, it had a similar issue with Finding Dory, where things had to be rebuilt while maintaining their previous aesthetic.
Stocker was very open about his past in animation and his role in the Finding Dory film. But more importantly, he said his favorite animal was the octopus, and thus was a big component of Hank the Septopus from the film, arguably the best part of the movie. Coming from a family obsessed with the octopus, both in sports and in our child's nursery, I can say that he clearly is a man with the finest of tastes.