Many years ago, I saw a trailer for a movie called Gloria. It was a Spanish movie, but it had a lot of buzz and it looked fun. I decided I would put an effort into watching it. I thought about it for a few weeks, then I forgot about it, and went on with my life.
A couple of years ago, a different film came out called A Fantastic Woman. You may have heard of it, it won some awards. I definitely made sure to see it, given its nomination, and I saw it was by the director of Gloria. "Oh yeah! Gloria!" That movie I meant to see and forgot about. I should get on that and see it eventually. And then I forgot about it.
And then, finally, I got an invite to see Gloria Bell. That sounds familiar. And sure enough the trailer brings back the memories of the Gloria trailer, song and all. Oh no, an American remake? Sort of.
Does it count as an American remake if the remake is done by the same director and in his vision? Does it automatically make it inferior still?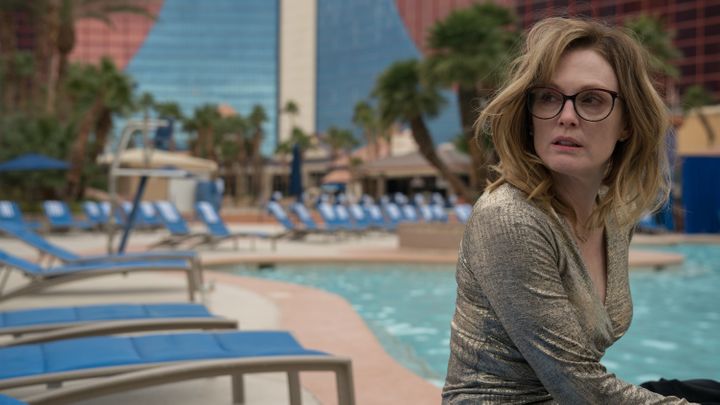 Well, in this case, probably.
Gloria Bell (
Julianne Moore
) is in her upper middle ages, basically old, without being, you know,
old
. She has kids, they are adults and starting their families. She is divorced, she works, she likes disco, and she wants to have a fun life.
But something keeps getting in the way. You know, herself. She sees so many faults in others, and her anxieties get in the way of finding happiness.
Despite this, she finds Arnold (John Tuturro), a man who likes disco and is also divorced. This feels like true love, in her later live, but there are issues. Issues with Arnold's family and their dependence on him. It gets in the way of their happiness. And no matter what, he can't abandon his kids and ex just for happiness.
So what's a girl to dance? I dunno. Dance, dance, dance the night away.
Also starring Michael Cera, Holland Taylor, Brad Garrett, and Caren Pistorius.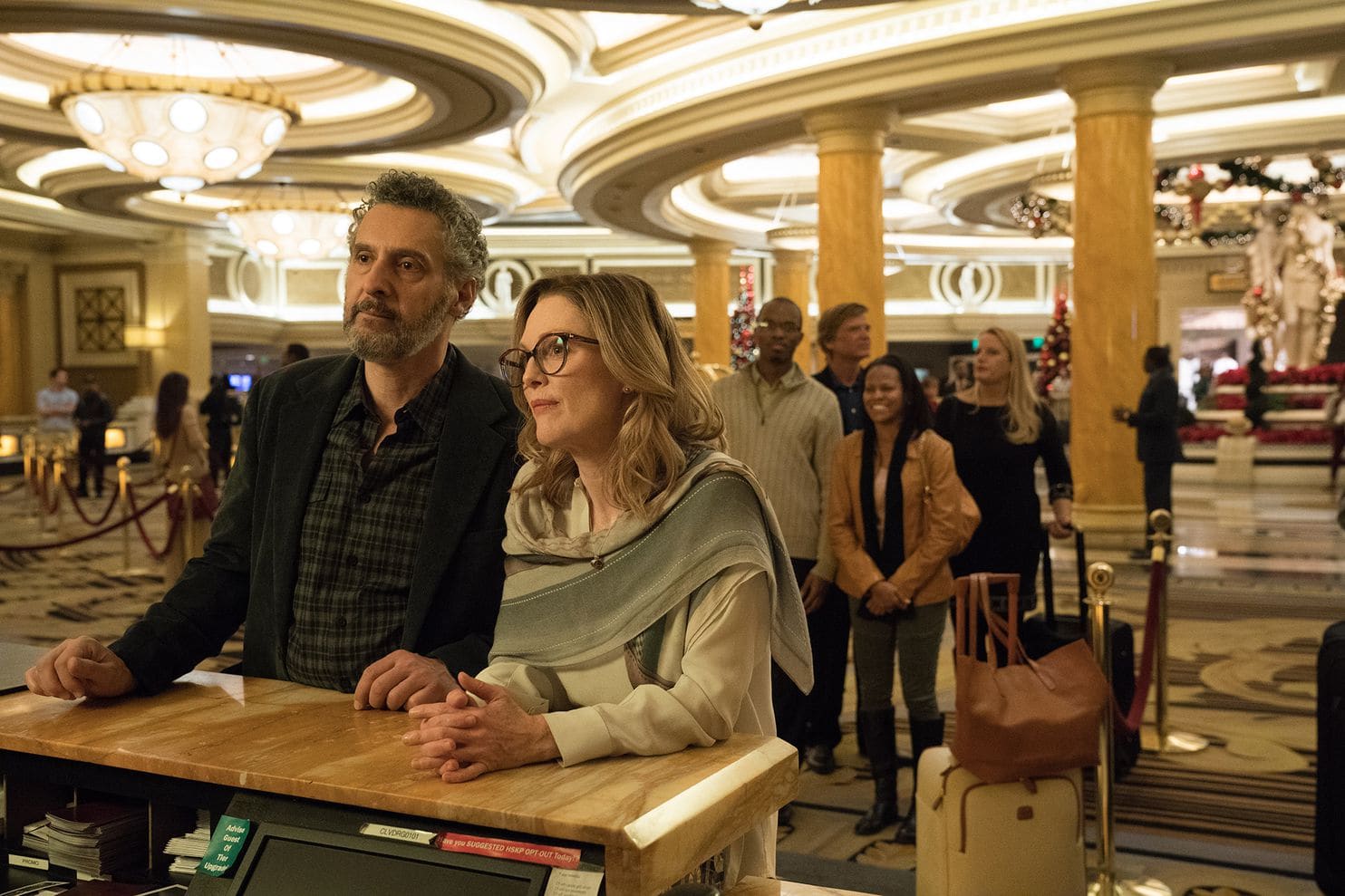 Ah yes, Vegas, city of love, city by the bay./em>
Okay, technically, I don't know if Gloria Bell is worse than Gloria, since I haven't seen Gloria. And unfortunately, now that I have seen Gloria Bell, I probably won't see Gloria ever. It might be better. It might be the same. I don't know and won't know because Gloria Bell has turned me so far off from this story, that the last thing I want to see is the story again, but this time with subtitles.
Basically, this is a film that is inspired by the song Gloria. It is a nice song, very catchy, and they use it in the film. And that is the whole story. There isn't much else of depth. It is not only frustrating to watch this character act that way, but it is boring. I never feel any reason to hope better for her, given her ability to dig her own holes.
Sure being lonely sucks, but she probably just has to be lonely it looks like.
Gloria Bell is forgettable, and bad. I don't know if it is actually as bad as my rating, but I did feel like hours of my life were wasted at the end.
0 out of 4.