Adam McKay shocked the world when in 2015 he moved away from his normal brand of movie directing, and instead gave us The Big Short. A true story, that is funny, terrifying, and well acted? What is this? The Big Short ended up being my favorite movie of the year when I made the list (but since then, I know for a fact that Steve Jobs is my real number one after a few years).
So the big question is, can he do it again?
This time his attempt is to go slightly further back in history and give us a movie about Dick Cheney. A hated, loved, and not fully understood politician who was Vice President under George W. Bush. Of course the title has a double meaning here, McKay is hoping to tell this story in a similar way. Narrator being a character, lot of various plot lines, and frankly, weird shit going on.
A funny movie, that is also maybe going to make you sad/angry/scared. Seems like a good idea for a slam dunk.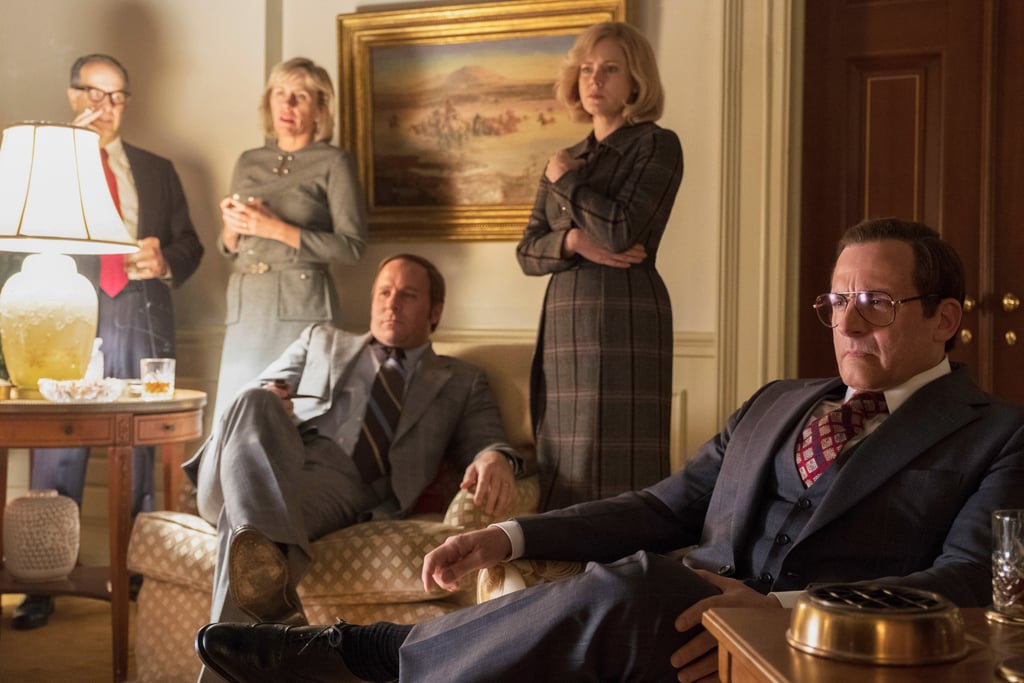 This is the face republicans will make watching this movie.
Dick (Christian Bale) grew up as the type of person who was going to go nowhere. He had a basic job, and spent most of his money getting drunk at night. This lead to some DUIs, barroom fights, the normal stuff. But his wife, Lynne (Amy Adams) wasn't putting up with his basic bitch problems. She was still in her prime and could have any man. It was time for him to put up, or shut up, and save this marriage before it was too late.
And apparently, he still had some fight in him.
He eventually got himself a job as an intern in DC, where he met Donald Rumsfeld (Steve Carell), who was a big Republican at the time, and who knew how to play the game. Cheney quietly learned the same tricks and I do mean quietly. He wanted to have the power, without showing it off. He wanted to do without saying and just become great. He wanted to maybe become president one day, and every little bit was just a step along the way.
And Cheney also didn't care what he had to do to get it. He learned of many legal loopholes about what the president can and cannot do, along with the vice president job. He became CEO of Halliburton, raised a lesbian daughter, and shot a guy in the face who later apologized for getting shot. He clearly is a man with a story, even if that story makes him out to be a total shit bag.
Also starring Alison Pill, Bill Camp, Don McManus, Eddie Marsan, Jesse Plemons, Justin Kirk, Lily Rabe, LisaGay Hamilton, and Sam Rockwell as George W., with Tyler Perry as Colin Powell.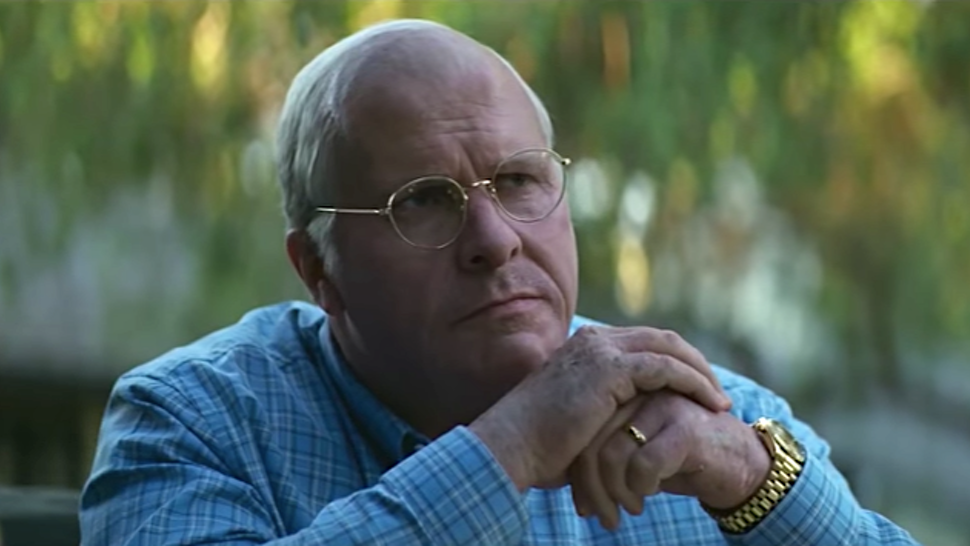 Somewhere in there is Christian Bale.
Vice is a polarizing film because it goes hard after Dick. This is not remotely a fluff piece. He is the bad guy of this story. Even if you think it is going to talk about how he is a go-getter, who works hard. No, he is bad. A mastermind. Explicitly working to gain power regardless of precedent. Now, whether all of this is factual is the question. What matters is that a lot of it IS factual, even if the motivations we have to more guess about.
It also is extremely unique in its story telling, so much that the message can get easily lost. After all, there is a lot going on, and if you don't believe anything happening, you might just call it a silly movie.
The acting is what we really have to talk about here. Bale completely transformed himself. Outside of young Cheney, he looks completely like a different person and it is easy to forget he is even inside that body. His transformation is this year's Darkest Hour. Adams and Perry are limited in their roles, but do outstanding jobs. Carell has done better in other roles, but still carries his own weight here. Rockwell is a natural fit for George W. and should play that character more often.
Vice, on its own, is basically an insane film. It definitely isn't as good as The Big Short (I think…?), but it is a film I feel like I need to see 2 or 3 times overall before I fully can grasp its scope. I am annoyed at myself for having to write this while only seeing it once. It is definitely going to be deserved of acting praise from Bale, but I am not sure what else it might walk away with for rewards.
Either way, McKay, hats off to you for trying new and polarizing work.
3 out of 4.