Watching January movies is important for a movie reviewer, but usually I like to wait until near the end to catch half of them. As of right now, once this review for Dirty Grandpa is finished, I only have one more major January movie to watch. Holy shit, it isn't even halfway through the year!
I am on the "expected to be shitty" ball this year, which means for the most part, the rest of the year should be mostly quality, right? Right?
Another special fact about this review: It is the first review on this site chosen by my Patrons who are at the $5 level or above! There was a poll and everything for what movie would be today, and they wanted Dirty Grandpa. My Patrons are jerks.
If you want to be a jerk as well, feel free to check out the rewards!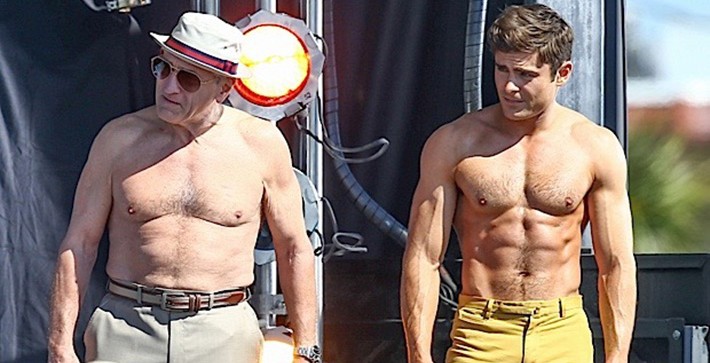 I am contractually obligated now to always include a picture of Shirtless Efron if it happens in the movie.
Death! Death is the reason this movie takes place. The grandmother of Jason Kelly (Zac Efron) has passed away, so the family has to get together for the funeral. Jason used to be close to his grandfather, Dick (Robert De Niro) thanks to Jason's job as a lawyer keeping him busy.
But Jason is getting married to Meredith (Julianne Hough) in a week! And for some reason, his grandpa wants him to drive him to his home in Florida, taking some time off from work and wedding planning.
And guess what? His grandpa is crass. And horny. He hasn't had sex in 15 years and he just wants to get laid. The good news is that they run into a group heading to Daytona. Shadia (Zoey Deutch), a former class mate of Jason, Lenore (Aubrey Plaza), who needs to have sex with a professor before she graduates (because she said so), and Bradley (Jeffrey Bowyer-Chapman), their gay black friend.
Sure, Dick lies about being a professor, but if it works it works. Time to force Jason to party and reconsider his life choices and lie to college chicks!
Also featuring Danny Glover, Adam Pally, Jason Mantzoukas, and Dermot Mulroney.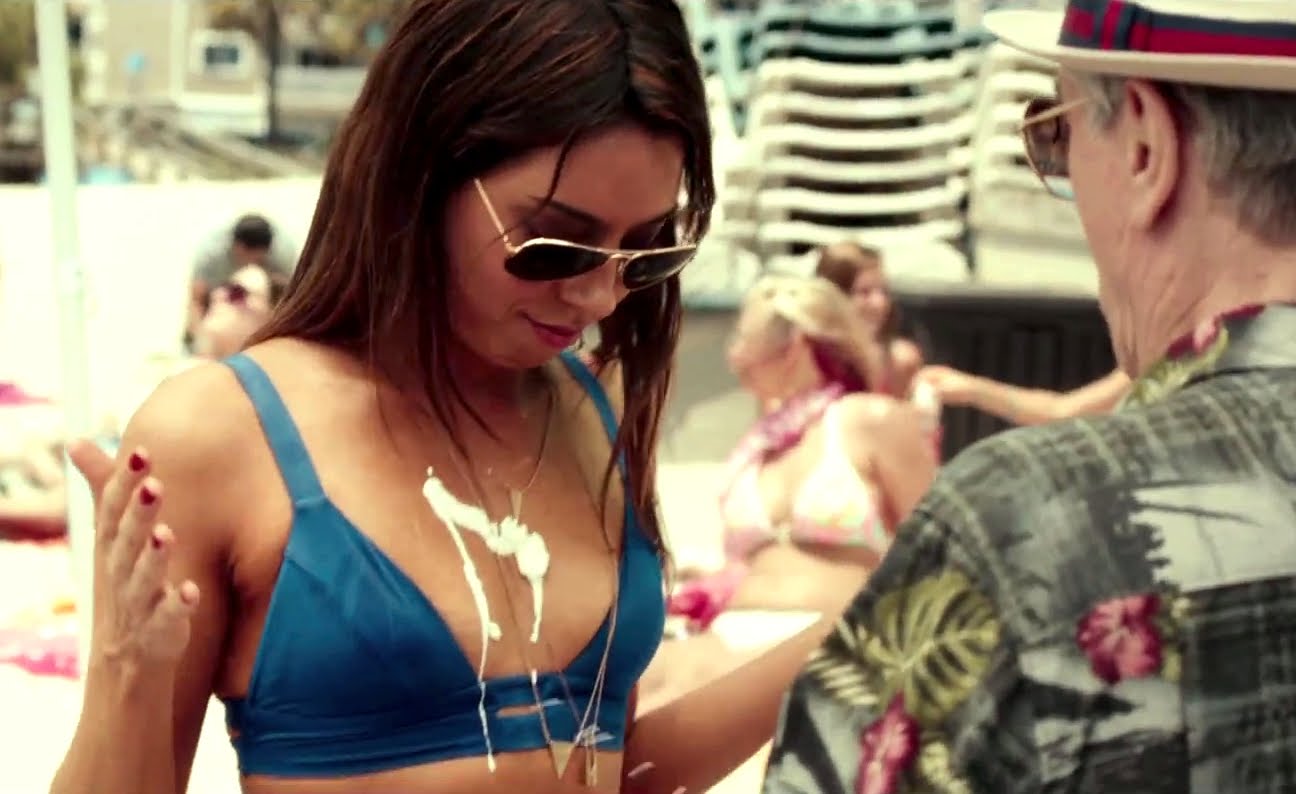 I am not contractually obligated to show suggestive images, but research shows they bring the clicks.
Whenever I come across a new Robert De Niro movie, I tend to cringe. He hasn't given a fuck for a long time. He is old, he just wants the money. He did all the good movies in his middle ages, and now he does Last Vegas and Grudge Match. Basically, he is a sign that the movie probably will suck.
And the signs, they are still right.
The movie plays out exactly as one would imagine it does, except with fewer naked bodies than one would expect. De Niro says outlandish things for an old man, people react strangely, and repeat.
There are some nice surprises. Mantzoukas was hilarious in every scene and possibly some of the best work he has ever done outside of The League. Pally as the cousin made me laugh. But the majority of the film is just normal "shocking" humor, over and over. Very little of the film feels unique. It had potential if they fully embraced the Dirty Grandpa aspects, but instead it is a soft R and not hardcore, like say Bad Santa.
A skippable comedy easily, but not the worst that January had to offer.
1 out of 4.