Hot Tub Time Machine came out in 2010, a time before I went to theaters a lot. I remember a lot of my friends liking it, telling me it was as good as The Hangover! Oh man!
And then I remember it being one of the first Blu-Rays I had ever bought.
This was pre-site, so I don't have any review to point you towards to get my thoughts on it. So I can tell you that I no longer own that movie. I sold it or gave it away. I don't remember. That should say everything about how I liked or disliked that movie.
But then they made a sequel. Hot Tub Time Machine 2. A super cheap, no John Cusack having sequel. Oh well. As long as it doesn't look like it was made on a handheld camera, it might still be okay.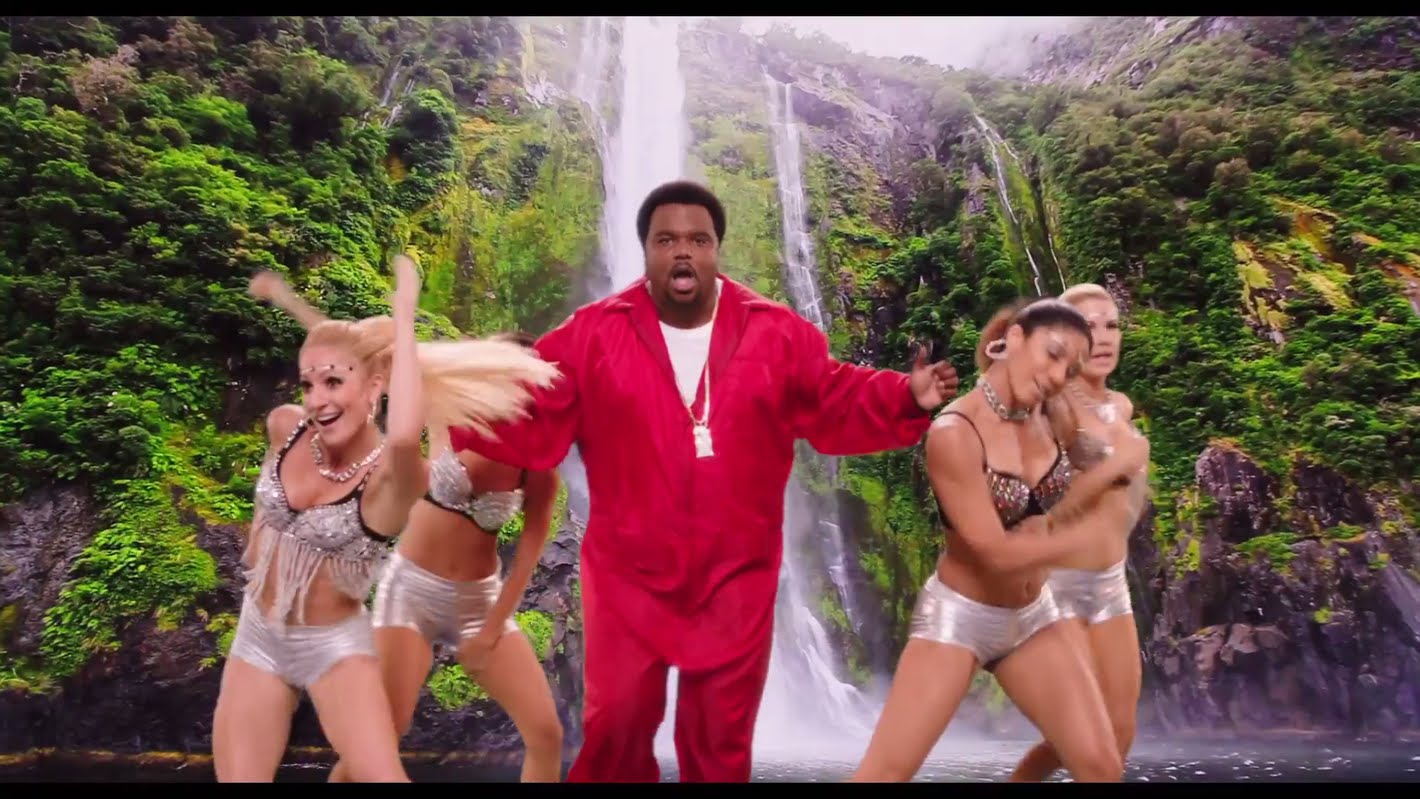 But cheesy hand held camera music video parodies are definitely okay.
After the first movie, our main characters are wildly successful. This is five years later of course. Lou (Rob Corddry) is a tech billionaire, not having any smarts, but having ideas early on and he had people make them. You know, exploiting the past. His son, Jacob (Clark Duke) is now his butler or whatever. I didn't really catch why. And Nick (Craig Robinson) has sang all of his favorite songs that he could remember and is running out of material. Overall, they are all a bit sad too, thinking their lives would feel better.
Well, at a big ass party that Lou is holding, he gets shot in the dick. Not the best way to start to die in front of a bunch of "Friends" and coworkers and rich people.
So they have the quick thinking idea to go back in time again. Just a day, to find out who is going to shoot him and put a stop to it. But instead of going back a day, it instead goes forward ten years to the future. Ten years! That is weird. And Lou has his dick in the future. What zany alternative time line, multiple universe shenanigans is this?
And who fired the gun? Was it one of these three people (Kumail Nanjiani, Adam Scott, Gillian Jacobs)? Maybe it was even John Cusack pissed he was even in the first movie? Who knows.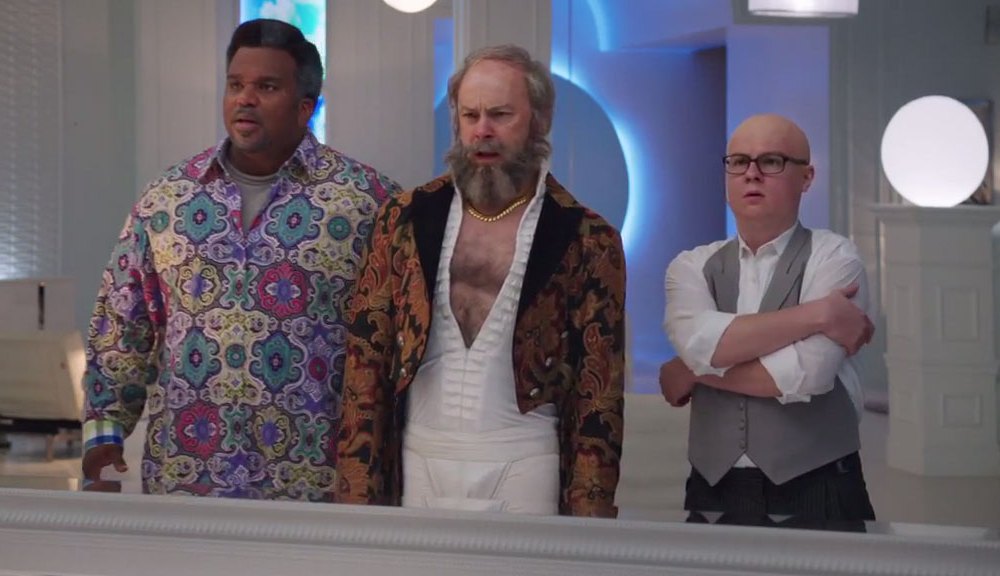 I can only hope I have a combination of their good looks in ten years time.
Turns out I got to see an unrated version of this film, not the theatrical version of the film. Take from that what you will. There are only a few changes I heard from the two, but basically one notable one at the end. And hey, it is kind of funny!
Yet that was basically the only funny moment in the movie for me. 🙁
That's right. Sad emoticon. That is the easiest way I can describe this movie. Because the humor isn't there. It is like a bunch of side kick characters got together to make a movie and didn't have a lot of funnier people writing it. It was obviously done on a super low budget, and was obviously done because the actors involved wanted to do it.
And that is fine. I assume they would also be fine knowing a lot of people might now have liked it. A crass boring comedy in my eyes. And if there is another, I might watch it and hate it too.
1 out of 4.