I don't need a long introduction anymore, I have done a few of these already! I don't even have a significant list of missing films to talk about, even better!
So you know the drill, here are some honorable mentions. Honorable what?
HONORABLE MENTIONS:
Straight up, I had a lot of 4 out of 4's this year. But I can't just list like 10 movies here like some jackass. So here are a few movie, The Conjuring 2, Hacksaw Ridge, Midnight Special, The Light Between Oceans, Captain America: Civil War, Lion and The Edge of Seventeen.
It should also be note that I didn't put any documentaries on this list, it was too hard. But my favorite from 2016 include 13th, Nuts!, and Tickled. See, only… shit, that was ten movies.
15) The 9th Life of Louis Drax
There has to be some controversy in a top list and part of the reason to go to 15 is to have more weird shit in it. Which is why I wanted to put The 9th Life of Louis Drax up here, a movie where I might be the only one to really love. It is a dark film, about a serious subject. But it is also light from the point of the view of the kid. Finally, it has the best acting I have seen from Aaron Paul outside of Breaking Bad.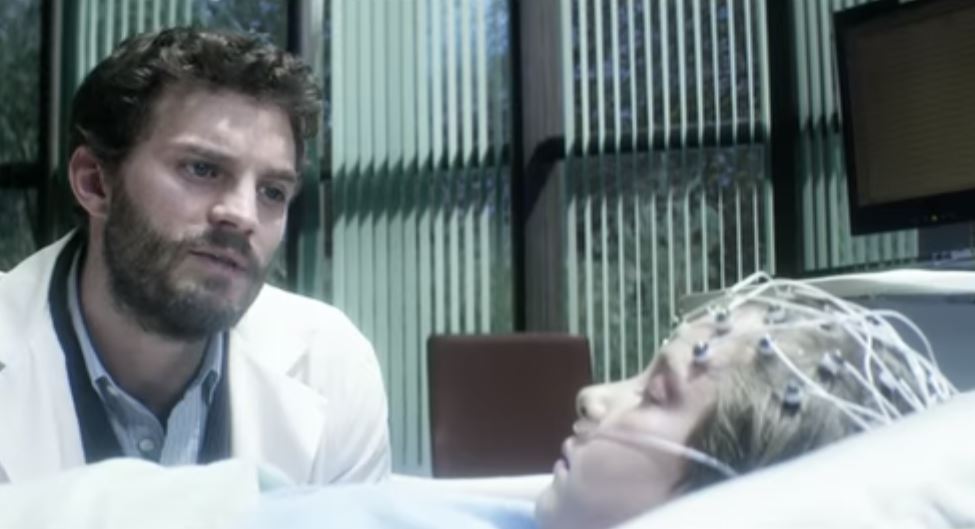 14) Moonlight
Okay okay, here is a true story. I really liked Moonlight, I did! I just also watched it at a 10:30 screening, after an already long day, and maybe fell asleep a couple of times during it. A slow burner for sure, but what I saw and felt was pure. It probably should be higher, but I can only comment on what I saw, and for the most part, this is completely my fault. Hopefully sometime in the future I will see it again and might regret having it this "low", but alas, I am the only person to blame.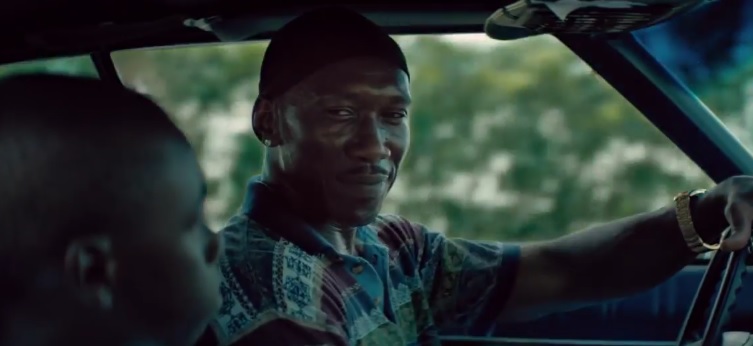 13) Moana
Moana has a lot going for it. Music by Lin-Manuel Miranda is one of the main reasons. The music is catchy and so well produced and layered (except for Shiny, fuck Shiny). He could probably win an Oscar from over half of the songs if it wasn't such a strong music year.
The animation is wonderful, the story comes from an underrepresented part of the world, the lead is strong, The Rock makes everything better, and just, gah, it is so good.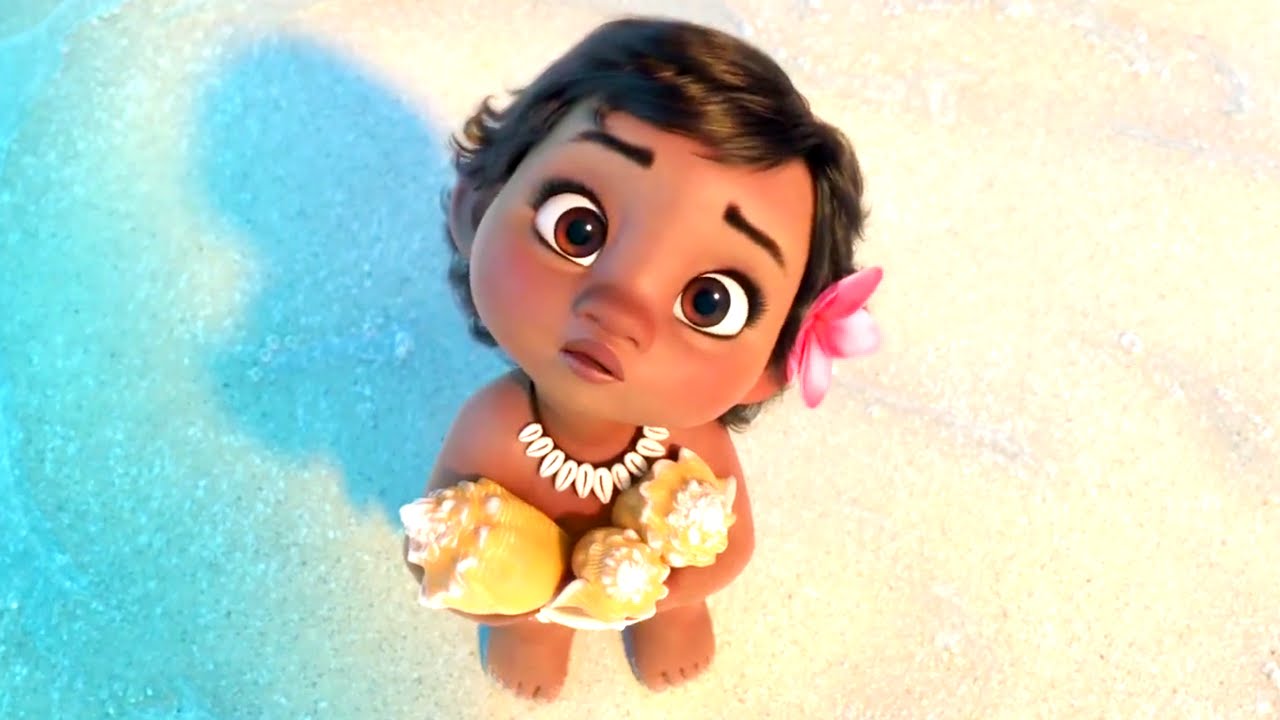 12) Manchester By The Sea
Manchester By The Sea is another film that I am surprised landed just outside of my top 10. After watching it I was so overcome with emotion that it took me quite a long time to finally write the review. I was also overcome with emotion during the picture and sort of on the edge of my seat. Affleck gives one of his best performances, and we probably say that about him every year.
And of course, Manchester By The Sea probably has one of the most tragic scenes in film this year, including comparisons to Lion and Nocturnal Animals.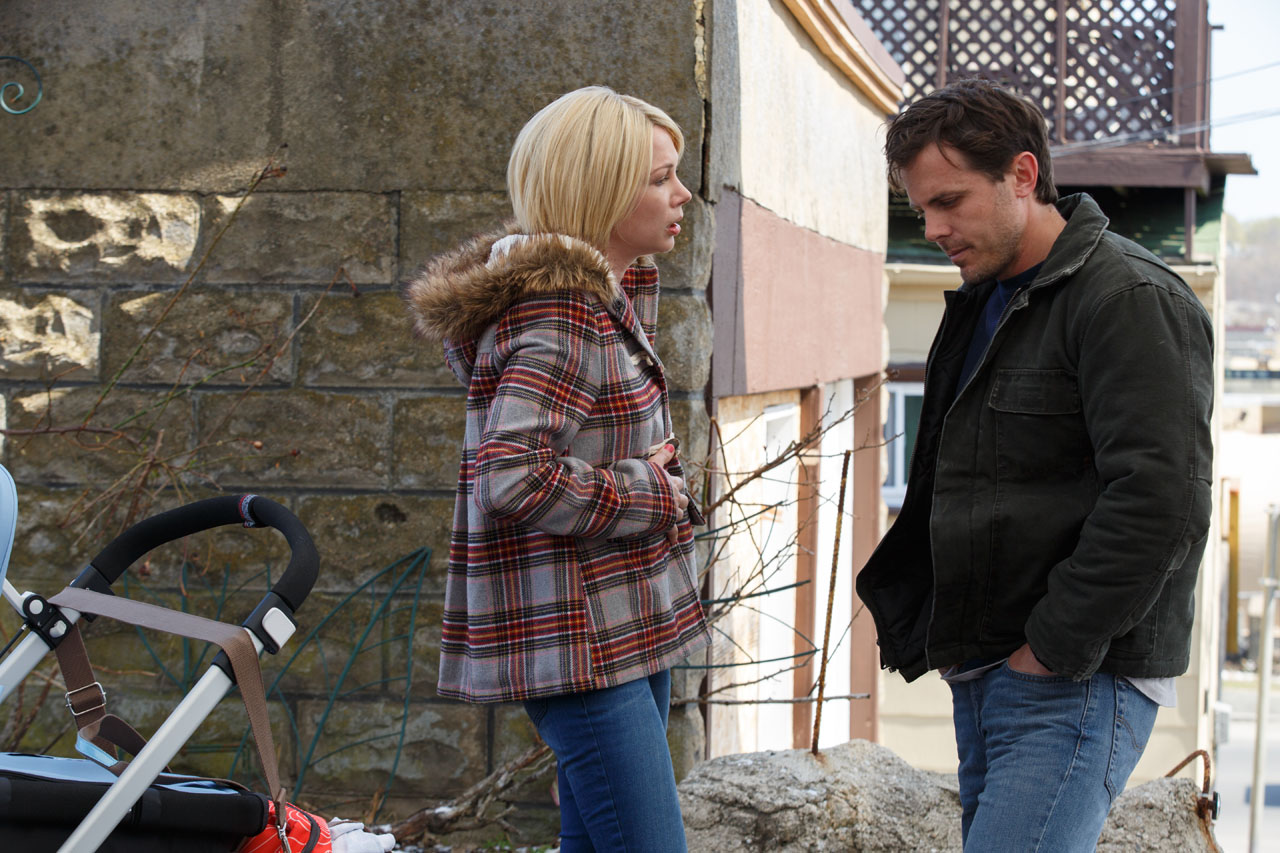 11) Hunt For The Wilderpeople
I am a bit disappointed Hunt For The Wilderpeople didn't finish in my top 10, but alas, blame Silence. Hunt is one of the few foreign films that made the list (because I didn't watch a lot), and gave an incredible adventure story, set in New Zealand. Turns out the country is beautiful, they should set more adventure stories out there. Taika Waititi gives a hilarious story, big in nature, small in cast, about growing up and kicking ass.
10) Kubo and the Two String
I had to think long and hard about whether Kubo and The Two Strings was the best animated film of the year, or would that honor go to Moana. And as I type this, I was able to see Moana twice but never revisit Kubo, which makes me sad, but I still gave Kubo that honor. Kubo doesn't have music, and has quite terrible names for its side characters, but it has a strong story and some of the best stop motion animation I have ever seen. The story is fully captivating, along with some good lessons and twists along the way. Laika continues to raise the bar with its film quality, and I frankly can't imagine where they go from here.
This is the best animated film of 2016!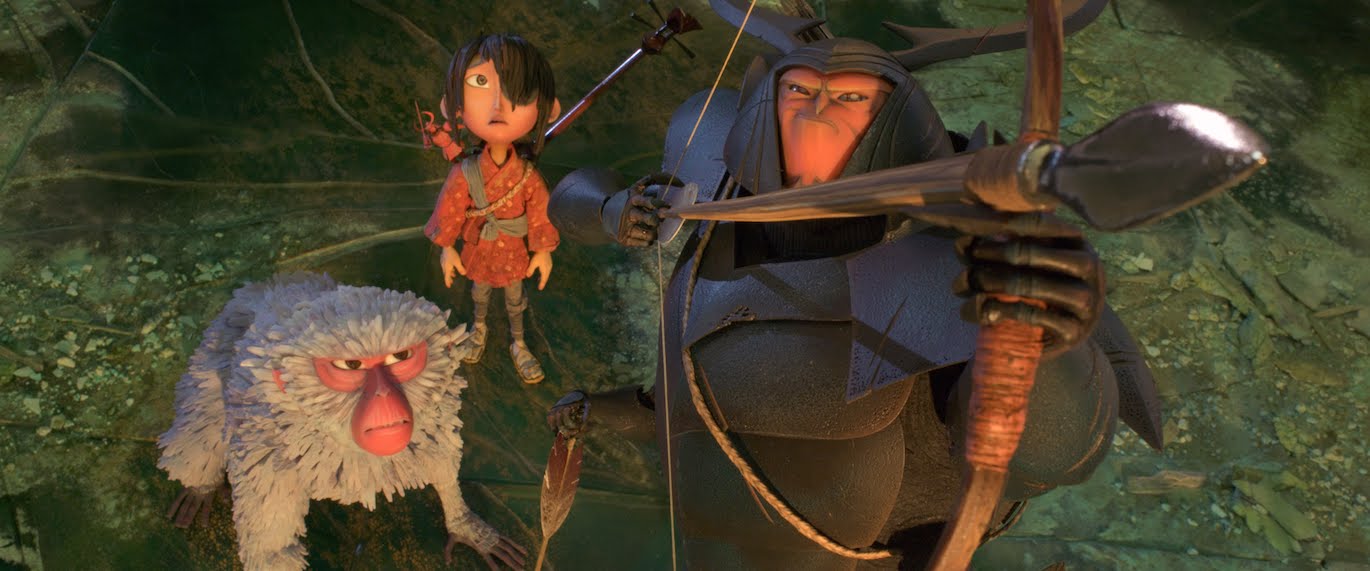 9) A Monster Calls
I was definitely skeptical going into A Monster Calls, with a Groot like being, a Horror sounding name, and a concept I couldn't relate fully to. But I was quickly taken away by the imagination of the story, the many stories the monster told, and how well the kid, MacDougall, acted.
Even if you aren't affected in real life by Cancer (yet), the overall themes of grief, of losing a loved one, of losing your mother, are still pretty universal. A Monster Calls is a hard film to swallow, but it is still worth giving it at least one watch.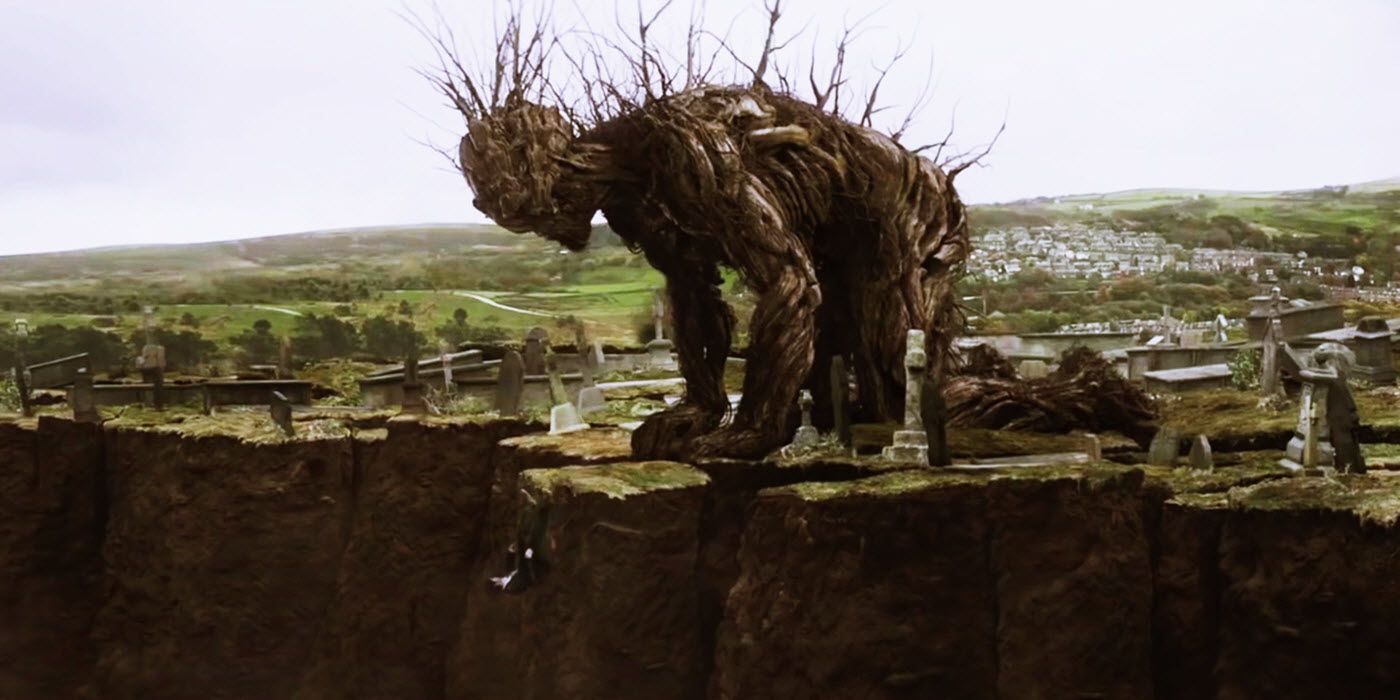 8) Fences
Do you like strong acting? I said DO YOU LIKE STRONG ACTING, MOTHERFUCKER? Well, then watch the fuck out of Fences!
Washington has still got it, Davis and Henderson are treats as well. From the pages of the play to the screen, they make those words their bitches, giving meaning behind all of the lines and tell a quite tragic tale about an old timey family. I own the play, have seen it performed before (by shitty people, I admit) but this performance really takes the cake. They won Tony's for this performance, so you can tell they really know their stuff.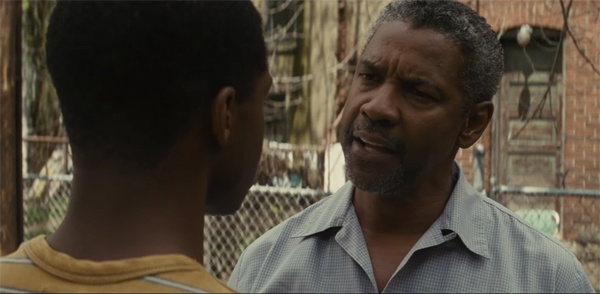 7) The Witch
The Witch is a film that came out extremely early in the year, one that I had my doubts about, but delivered on almost every level. The Witch is dedicated to its story and the director pulls no punches. The costumes are authentic, the dialogue is correct to the period, the actors all feel like a real family and it feels like the film is actually evil. There is scary and there is terrifying, The Witch is definitely in the latter.
Technically my favorite Horror film of 2016, but maybe not the scariest film of 2016.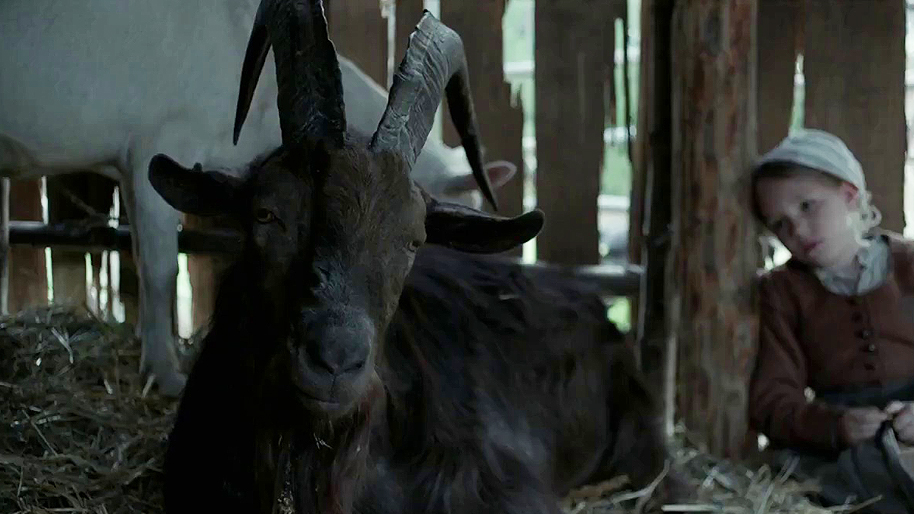 6) Silence
Fresh off the presses, I knew I couldn't make this list until I saw Silence. Based on the director, the actors, the story, I just knew it would be a sham if it didn't have the potential to be included. That's right. The potential. I am not saying it was guaranteed, I was just saying there was a chance.
And damn it, I am glad I waited. It was fully immersive and more importantly it told a wonderful religious story that didn't suck, didn't grind anything into your face, and really just felt like something that is practically universal. Garfield is a great actor, its been true for years, and he had an amazing year.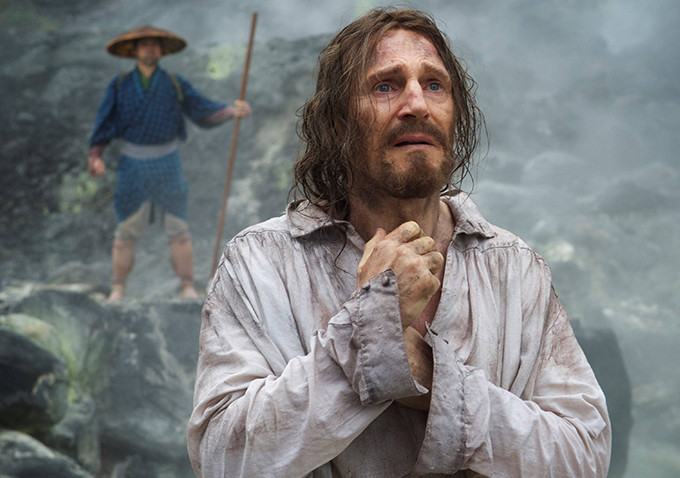 5) Sing Street
If years were only six months long, Sing Street would be my favorite film of 2016. The music is amazing and the film is emotional. It isn't just about a boy trying to impress a girl with a makeshift 80's band. It is about family and brotherly bonds. It is about escaping your comfort zone and stepping up to authority. And yes, it is also about great music. I love Up, it is the best song, I don't are what anyone says.
And it is a shame that I don't get to call it my favorite musical of 2016.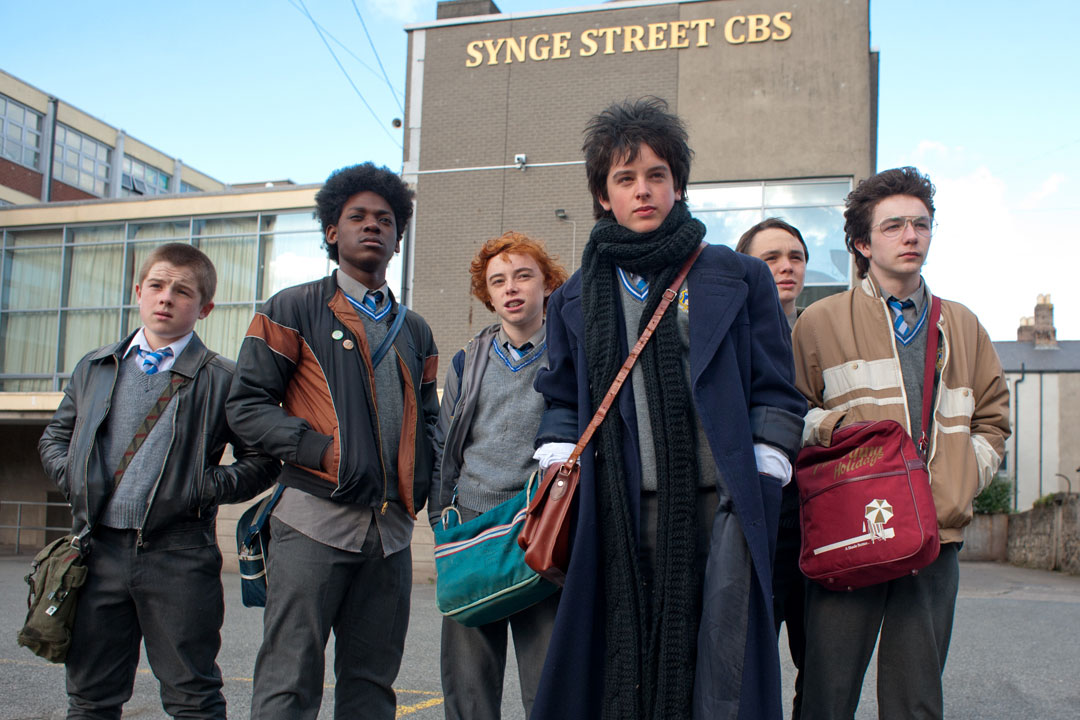 4) Swiss Army Man
Swiss Army Man the most original, most out there, and by golly, one of the most fun film of the year. And not only is it a delight to watch, it has a banging sound track. Montage is great, Radcliffe and Dano singing is great, it is just fully immersive and amazing.
There is nothing like Swiss Army Man and it will be a long time before something else as original comes along. My favorite comedy film of 2016.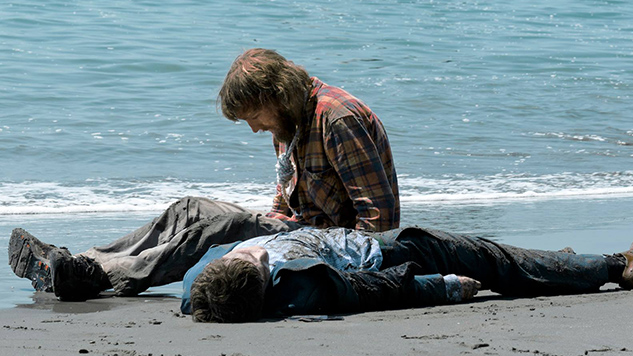 3) Arrival
Arrival gets to be THE Sci-Fi movie of the year, not without a lot of pressure from Midnight Special. Sci-Fi films can mean a lot of things, but Arrival comes from an area of love, guilt, and surprise. It starts you off sad and crying, and the tears come even harder for the finale. A smart film, a great drama, and a wonderful performance by Amy Adams. I honestly cannot say more without giving it away.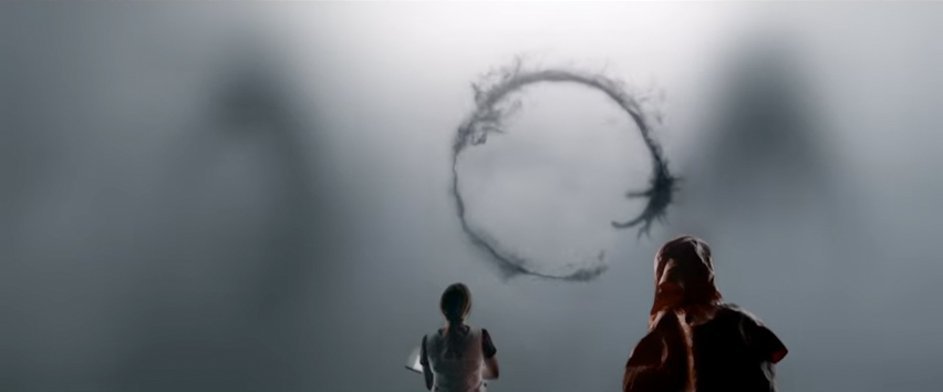 2) Nocturnal Animals
Speaking of Amy Adams, yes she stars in Nocturnal Animals as well. How does she do it?! Is she in the number 1 film also?! (Nope). Even though she is the lead, Nocturnal Animals is more than just one actors performance. The terrible ness of the story in the story, the beautiful shots, the revenge, the double revenge, the great supporting performances, the tension and the real fears.
I mentioned that The Witch was my favorite Horror film of the year, but not the scariest. Nocturnal Animals is a Drama/Thriller, and it is my favorite of those genres of the year and definitely the "scariest' film of the year for me.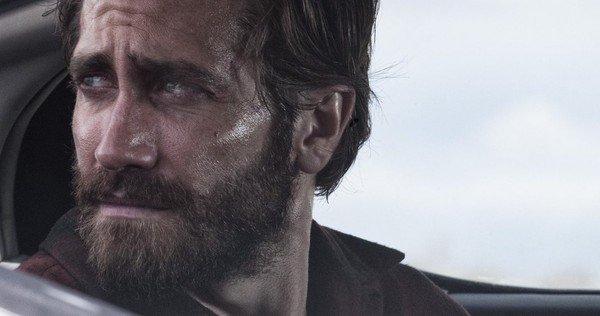 1)La La Land
What can I say about La La Land that hasn't been said by everyone else in the world at this point? Holy fuck, this is a great movie. After Whiplash, Damien Chazelle decided he was going to top it on almost all fronts. It is still jazz focused, but it is now a romance instead of a sort of Drama Thriller. We get to see scenes to remind us of musicals of old early on, with flashy colors, long shots, and big sets. But the film soon morphs into a more modern approach, with only a few songs, repeating riffs, less flash and more style. A wonderful combination of the past and the new in one big whirl of cinematic glory.
Shit, after I saw it, I went out and had to see it a second time with my wife. If it shows on IMAX in my area I will watch it a third time. I bought ticket for my school's choir teacher and wife to go see it. That's how much I love it. Go see La La Land and learn to love and think logically yourself too.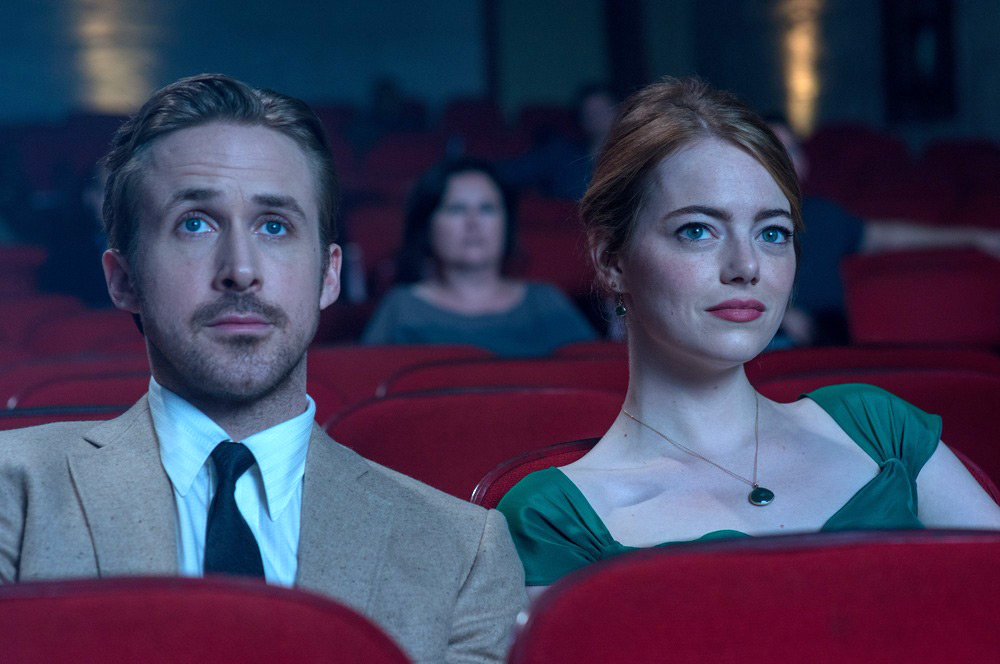 Thanks for reading! If you disagree with part of this list, let me know. If there is something I missed, let me know (but I probably saw it and reviewed it on this very site! Check out my thoughts). Overall, a few musicals, foreign films that speak English, two animated films, no super hero movies, and a lot of drama.
And as always, I accept hate mail via the post office, email, or tweets.