I've had a wonderful musical summer, how bout you? As of this moment, only two movie musicals have come out this summer. We had of course In The Heights, that has all my praise, and Vivo a cartoon film, both with the Lin-Manuel Miranda effect attached to them. We have a lot more musicals to come out this year too, so I've been watching a lot of old classical films I haven't seen yet in my life.
But now I got to finally see CODA. A new musical, one that took forever to come out, after being on a festival circuit earlier in the year. Based on the description alone, I knew I wanted to see it, and almost counted down the days it would release on Apple TV.
This is also one of those perfect movie title situations, and I am big fan of perfect movie titles.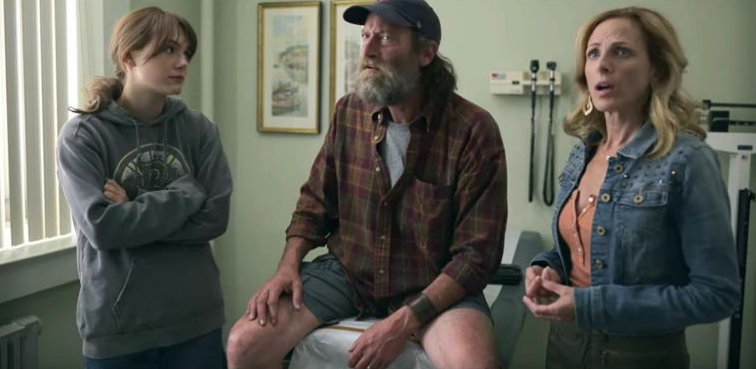 And is this the perfect family? We will see.
Ruby Rossi (Emilia Jones) is mostly your normal high school senior girl. She has a friend, she has interests in music, she has a job. What makes her abnormal is several things. She usually has to get up pretty early to help her father (Troy Kotsur) and her older brother (Daniel Durant) on a fishing boat. They finish their job early enough for her to then go to school, but it can take time to change and she could smell. Oh yeah, both of them and her mom (Marlee Matlin) are all deaf. Ruby was born with the ability to hear sound normally, so she is a Child of Deaf Adults, or, you know, a CODA. Boom. Perfect. (Coda is also a music term if you are less familiar with that).
So it turns out that Ruby has a pretty damn good voice, but she clearly has repressed it for the most part, given her upbringing and the fact that she used to "talk weird" based on her upbringing. But she finally decides to take choir despite her best friend (Amy Forsyth) judging her. Their teacher, Mr. Villalobos (Eugenio Derbez), really sees something in her and wants to work with her on developing her sound and maybe even going to college for singing reasons.
Ruby didn't imagine much of a future for herself. She has been a translator for her family her whole life, and sees her role as being on the ship after high school, even with them trying to expand their business venture because of the local market screwing them over.
Can she be a successful singer? Can she go into a hobby or career that literally her family have no good way of ever being able to appreciate or understand? Can she leave strand them of the lifeline she gives to the community? Can they survive without her?
Also starring Ferdia Walsh-Peelo, who you will remember as the lead from Sing Street.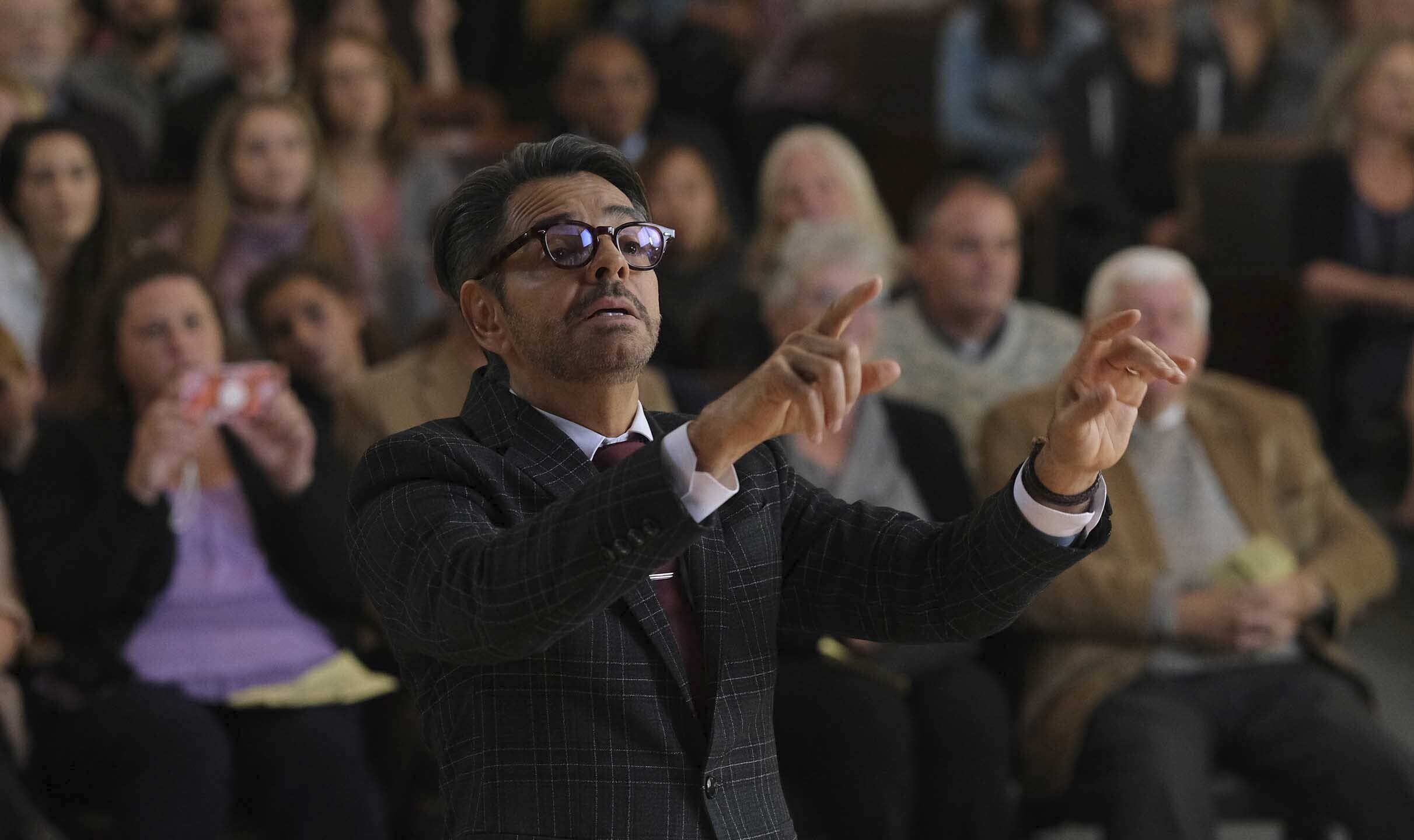 No jazz hands here. Just pure, unadulterated, choir hands.
CODA was marvelous and if you think otherwise you are the worst.
Sorry, that came out strong. What I meant to say was…
CODA is clearly one of the best movies of the year and if you don't see that you are Britta and here is why I know this to be true.
First, of course, diversity and representation matters. Having more actual deaf people play deaf people in movies is the best, and should be a pretty good standard there. The family are all actual deaf, the issues they face on the film are real issues those in the deaf community face, and they are hilarious too. We get some R rated signs for sure. But you know what else is represented? The fishing community as a hole, as it was filmed on location in Massachusetts. The issues that they are facing with the independent fisherman getting screwed over due to market prices, and ways to help get out of their predicaments.
Jones was a very strong lead and I was surprised to find that she didn't do vocal lessons or ASL lessons until after being cast. I figured one of those would have been their goal in casting, at least, but she felt like a natural to me (as someone who is not in anyway an ASL knowledgeable person).
I cried a couple of times in the movie. The scene of the concert was heart breaking and brilliant what the director, Sian Heder, decided to do with that scene. I didn't expect at all, but it really hit hard. I had a pretty good prediction on how the final scene would play out as we got close, and it went for the obvious route, but it was also quite beautiful despite expecting it. Mostly because during the earlier performance, I might have been yelling at my TV "Why aren't you doing…!?", no spoilers.
This is definitely in the top tier roles of Derbez as well, who I didn't know was in this movie until a week ago. (I first heard about this film in the spring of 2021). I know recently he hasn't been in a lot of things worth noting (although, I thought he worked well in Dora and the Lost City of Gold). Instructions Not Included was the first saw him in and I fell in love with it, so I have been hoping to have great moments in his career, but I have also been told to watch Under The Same Moon for him. Although a supporting character, he is such a great and different character than what he normally plays (okay, it is just a different sort of eccentric really) and he knocks it out of the park.
CODA is great, maybe the best. It is going to stick with me for a long time, and it will stick with you once you finally get around to see it. Do it. Right now.
4 out of 4.