This film was watched as a part of the Seattle International Film Festival (SIFF). Dancing Queen has its Seattle Premier on Tuesday, May 16 2023.
Dancing Queen, young and sweet, only seventeen. Surprising that they haven't just made a movie based off of that song yet.
Oh what is this? A movie called Dancing Queen from Scandinavia? Is this the time? Well, no unfortunately not. Because this movie is from Norway, and I cannot imagine them wanting to make a nearby countries most famous song from their most famous band? Now sure, they might make a reference to the song. But it can't be a film based on the song. Because damn it, this main character is not seventeen.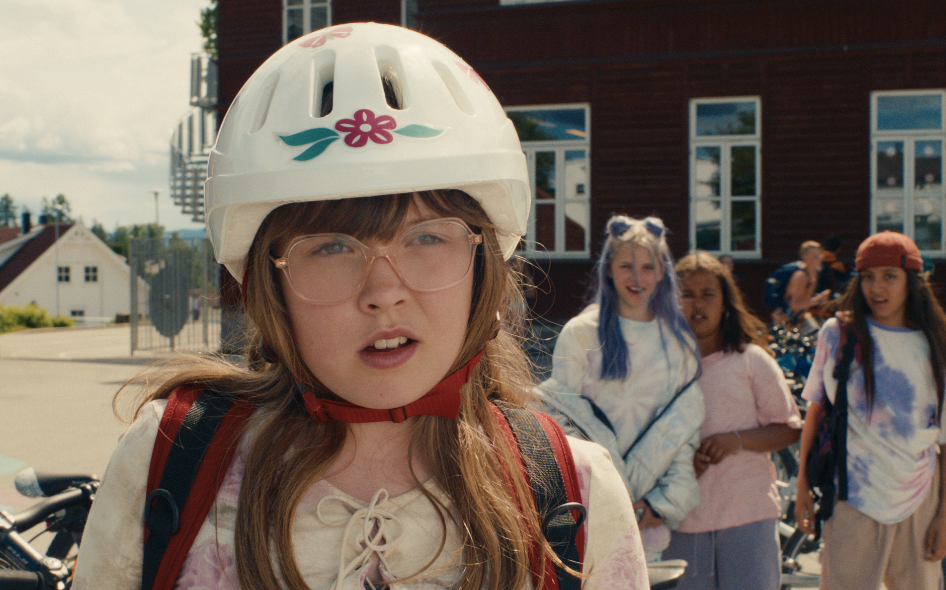 Hmm. She is also not 7. Or 27. Or 57. Just listening more incorrect ages.
In fact, our main character, Mina (Liv Elvira Kippersund Larsson) is uhhh, 7th grade age. Which eludes me at this moment. She likes school, and getting good grades, and hanging out with her friend Markus (Sturla Harbitz). Besties. But then at the start of the year, a new kid arrives, E.D. Win (Viljar Knutsen Bjaadal), from Olso! Why has he moved to a small town? Not actually sure, but he is internet famous for being a young hip hop dancer with tons of followers. So all of the girlies say heyyy, including Mina.
So once Mina finds out, that same day, that he is going to do auditions for a youth hip hop dance crew, she decides she has to audition. You know, with no experience whatsover. But E.D. Win smiled at her and made her dance in a circle and didn't mock her, so it is true love. And she will go and audition with no experience. And sure, she might not have a stereotypical dancers body. Or like, thin. Or like, full of endurance.
But she has gumption. And she has love.
Also starring Cengiz Al, Anders Baasmo, Andrea Bræin Hovig, Anne Marit Jacobsen, and Ylva Røsten-Haga.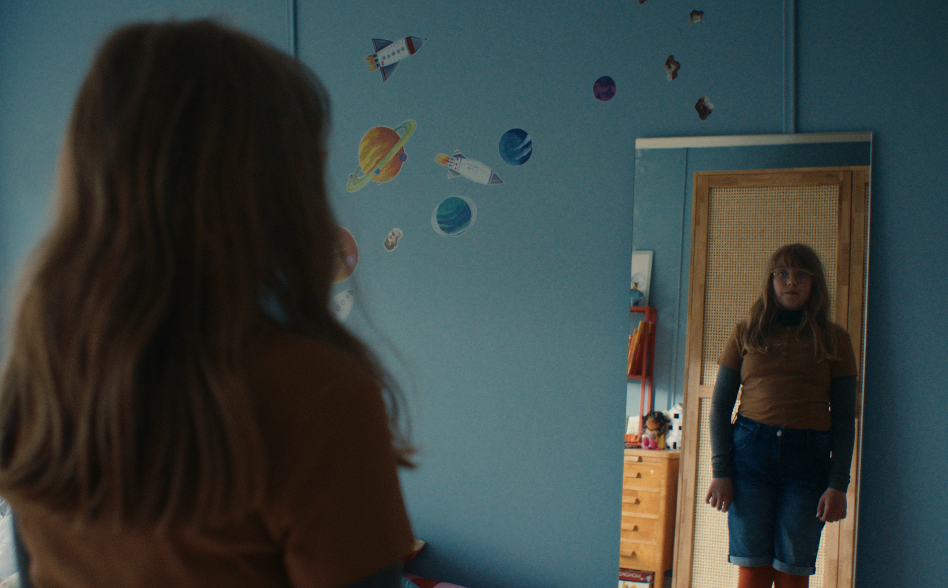 Whenever I look at myself in the mirror, I am always stuck looking at myself.
From the trailer, and the storyline, it looked like this movie wanted to be Norway's answer to Little Miss Sunshine. I love Little Miss Sunshine! It is perfection in film. And unfortunately, this story is a lot more basic than Little Miss Sunshine. A bit by the numbers, with okay performances, but nothing as great as I had expected and hoped.
The story is where the main problems lie. It is easier to explain with direct spoilers which I will avoid here but, there is a lot of stuff that just doesn't make sense based on how it was described. Like, the final competition was no where similar to what it was advertised early on. It makes me confused at why E.D. Win even wanted a dance crew for, since it didn't seem to even use dance crews? It was all like, middle school duo groups only? They described it as a big national competition, with dance crews, and not even specifically kid based. So the final result is very strange.
I will also say that some characters leave the narrative at, frankly, random parts for motivation, with no great reason or foreshadowing behind them. It feels hollow. The whole ending feels hollow and forced, given the events that lead up to it.
I am all fine for body positivity films, sure. And I am glad it talked about them, and had one character be an absolute dick about it, in order to drive the narrative towards that and the extremes that one's body can not endure. But Dancing Queen still ends up being a very basic film, with a plot you can predict, and no real shocks along the way.
1 out of 4.