Finally, the moment everyone has been waiting for. A comedy biopic about the life of Paul Potts!
What? You don't know who Paul Potts is? I mean, come on, he is… uhh. Shit. I never heard of him either. This is a real story? I just thought it was a comedy about a guy wanting to sing Opera and people getting in his way.
So this guy got famous for winning Britain's Got Talent, which is the first iteration of that show, and thus the first ever winner. I guess that makes him special? Sure.
One Chance is a reference to the show being his only opportunity to make it big and stop selling cell phones, and I guess the name of his first album.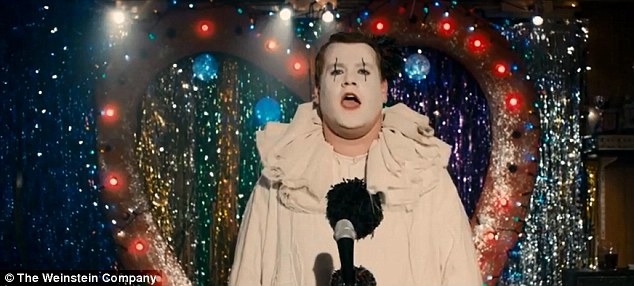 And who can really hate a sad clown?
Before Britain's Got Talent, Paul was just a fat kid in a choir. He sang like an angel, typical of kids, and got beat up for it, also typical for kids. Yet somehow into his early adult life, Paul (James Corden) was still getting beat up by local yokels every once in awhile. Bunch of savages…
Well, things are about to change. A girl he was talking to on the internet is coming over to visit! Julz (Alexandria Roach), and she was a real woman! Internet success! His job as a cell phone salesman is okay, but the manager (Mackenzie Crook) is inept. Either way, they like each other, and he just recently won a talent competition for cash. This will let him travel to Venice and take a real Opera class and maybe meet the Pavarotti.
I have been told this Pavarotti is a real big Opera name.
Either way, he does good there too. Performing with Alessandra (Valeria Bilello), he is able to earn a chance to perform for Pavarotti. But the theme of this movie and his life is that something goes wrong.
Paul is hit with injury after injury, with some freak accidents, to always take his career steps back before he gets his next "One Chance."
Then you know, eventually Britain's Got Talent does something.
His parents are played by Julie Walters and Colm Meaney.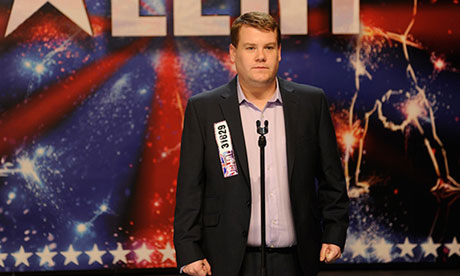 Oh shit, he wins! Surprise!
Once he auditions for BGT, the movie quickly recaps that he wins and becomes famous, tours, sings for the queen, and then end.
Huh? What? But how did fame change him? We don't get much of that story. I guess being a success isn't as interesting?
One Chance is an incomplete biography that is comical in nature, in that bad things keep happening to him. Unfortunately, while watching it I could help but wonder who the hell care? Knowing how he got famous, and knowing that it was produced by the same people who did BGT, it just feels like an awkward advertisement to make their show seem relevant.
"See? We are awesome. We saved him!"
Yeah. Who cares?
A guy who is unlucky does not on its own an interesting movie make. I don't know if James Corden was actually singing, but it didn't seem like it, and felt pretty awkward.
I feel like this film could have been a lot better, but after viewing, the trailer makes for a much more enjoyable and time saving option than the film itself.
1 out of 4.