OH yeah, I definitely heard about Victoria & Abdul.
I heard about it, and knew I definitely didn´t want to see it, ever.
What a generic sounding, feel good, Hallmark looking film. Actor names meant nothing, it looked so low effort.
But whoever is pulling the strings behind these things campaigned their dicks off. And it got nominated for Two Oscars. Will it win them? Doubtful. But it is nominated, and I am here to review it.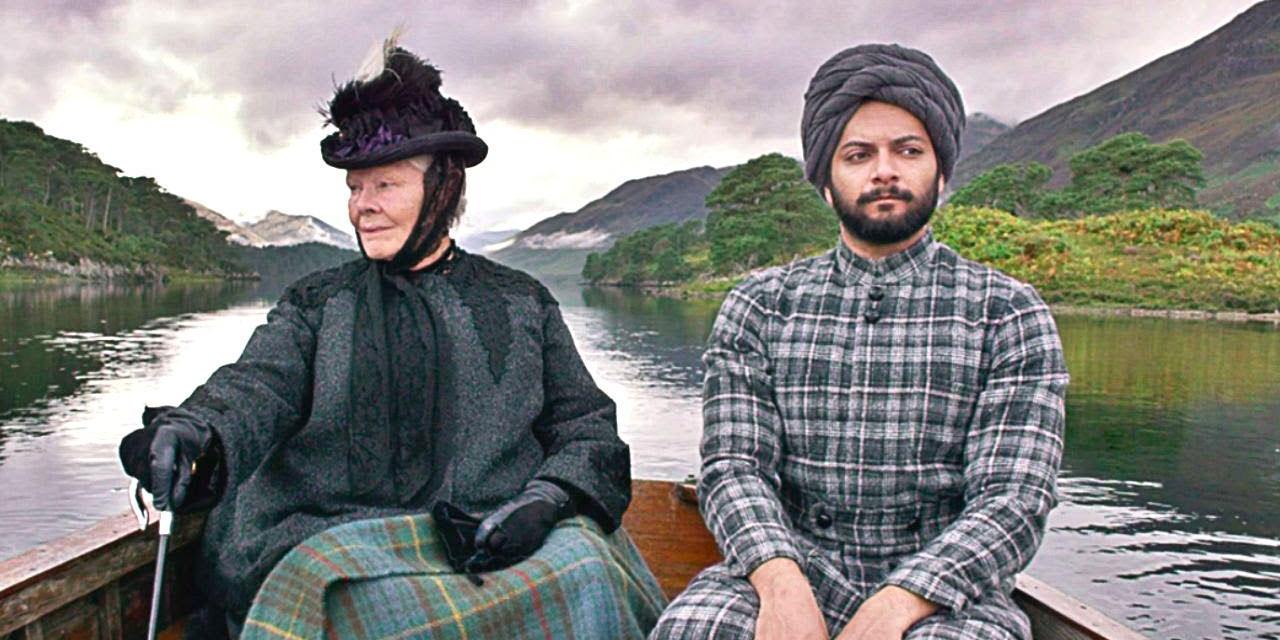 Yep, there is Victoria & Abdul!
In the late 1800´s, Queen Victoria (Judi Dench) was off, being the Queen of England, doing Queen things. Namely getting awards from sovereign nations, eating lots of food, and taking naps. She was old. Abdul Karim (Ali Fazal) was just a clerk in a prison in India. A regular, who gives a shit job. But Abdul was tall. And they needed tall people.
Why? Because the Queen was to receive a mohur, a special gold coin from India, which they totally owned and were kind of dicks about. And they needed real Indians to go, they wanted tall ones, and he fit the bill. Him and Mohammed (Adeel Akhtar) were sent to not look her in the eye, bow, walk backwards. Make a huge bit of fuss over a tiny coin and then head back to India with no change in their lives.
But Abdul looked her in the eyes. She might have thought he was cute. She made them stay, to present more things as servants. Then eventually her private footmen. And then, eventually, he became her teacher on all things Indian culture. A strange, unprecedented turn of events, one that surely was going to piss off a lot of old, rich, white people.
Also starring some white people: Eddie Izzard, Tim Pigott-Smith, Michael Gambon, Paul Higgins, Fenella Woolgar, and Olivia Williams.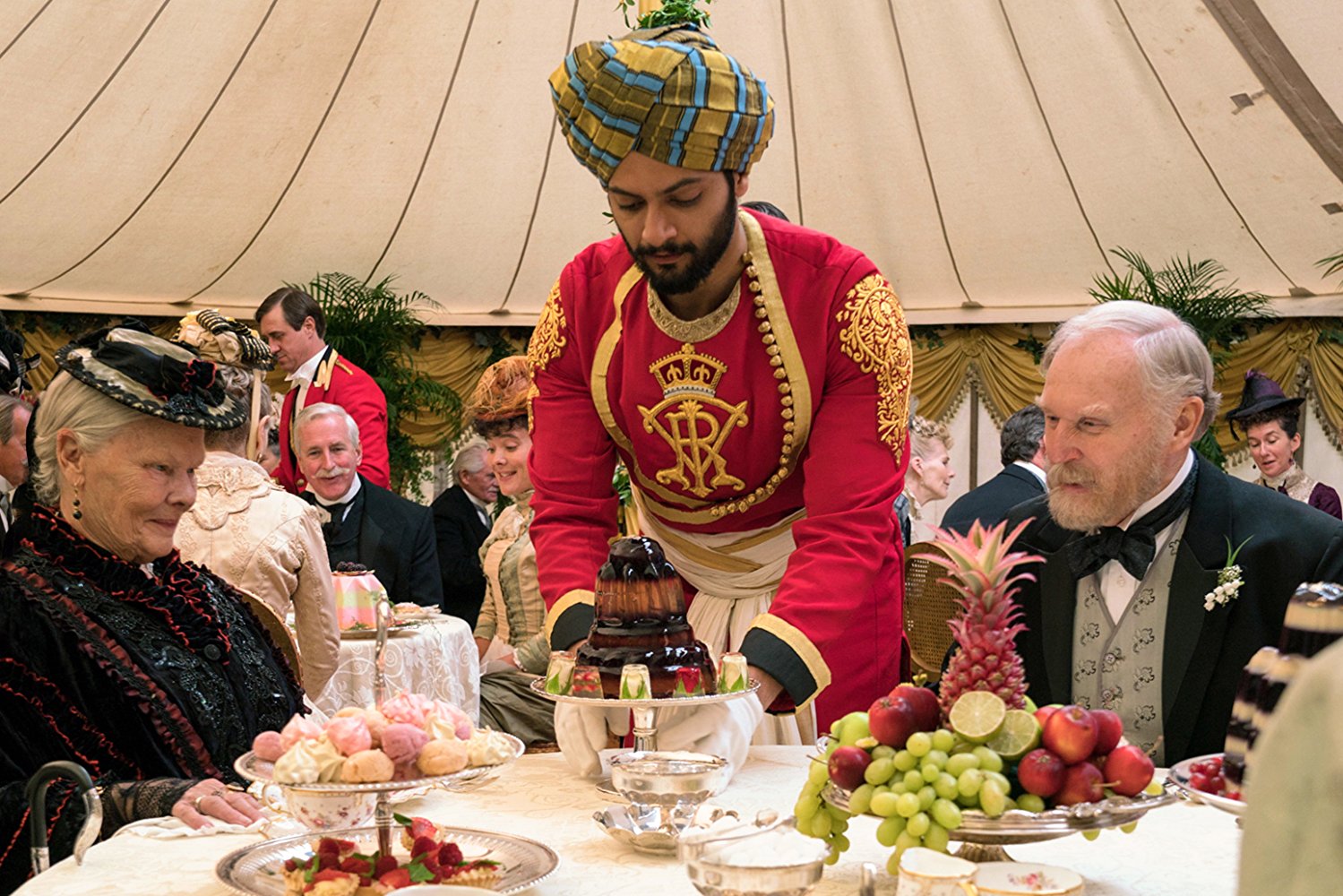 Oh, what is this? Victoria & Abdul & Some Other Guy!
As expected, Victoria & Abdul is a very okay movie. Maybe even one of the okayiest films out there.
Dench does perfectly fine as an old queen, bored with her life, looking for something to fill her hole. Fazal, however, is a fresh change. He has a nice smile, a good laugh and just a really spunky look about him. Without him in this role, giving me something to smile about, it would have easily have been a 1 movie.
This whole thing could be a made up story and it would not change anything. Just because it is real does not mean it is worthy of being a film. The story is about a small part of two people´s lives, and one of them is super royal. A strange pairing, a cute history factoid, and that is about it.
This film will leave our collective conscious in a few years, and that is not really a shame. Just a forgettable, okay film.
2 out of 4.