September 15, 2022
See How They Run
A lot of times to start these reviews, I will talk about the title as an effective or ineffective tool, or how people might perceive the movie. This time it isn't a joke. It is all honesty. See How They Run sounds like a horror film. It just does. Or maybe even a war film.
I would have never guessed a Comedy/Mystery movie. I certainly would never have guessed it was something Agatha Christie adjacent. What does that mean? You will soon find out.
You will also find out why this stacked cast, full of actors I love, did very little for me unfortunately throughout the picture.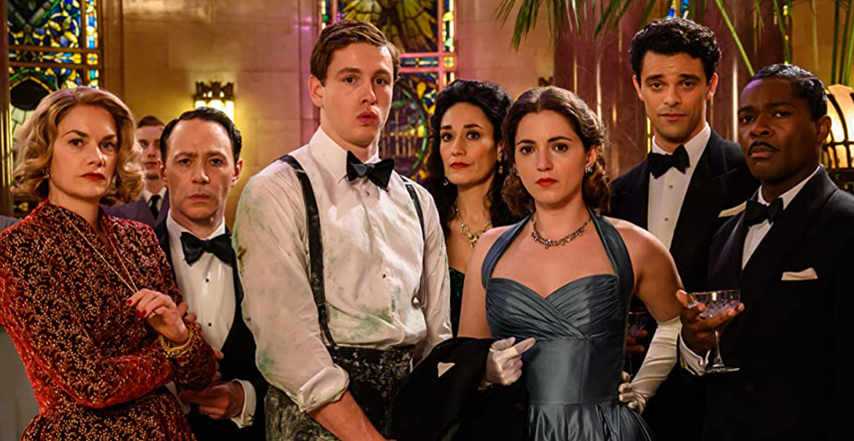 This is most of the cast! Not even the biggest names! One or more of these characters might die!
In the 1950's, there was TV and Movies, but let's be clear, it wasn't the top tier stuff we know about now. So what did people do? Well, there wasn't a war, so they went to plays!
One popular playwright was Agatha Christie, whom you have heard of before. She wrote a lot of murder mystery plays, which had the audience guessing and sworn to secrecy that they wouldn't spoil the ending of the play. After all, then people wouldn't come and see them!
One play in particular, The Mouse Trap, was doing very well, and it got a lot of people excited about murder mysteries. It may have been even based on a real story. It is doing so well, a few people have the great idea to turn it into a film. People are watching films now, so why not let a lot more see it on a bigger scale? Great idea!
Until people start dying, who are associated with the film. No, this is not Scream 3. This is See How They Run. Now we have an Inspector (Sam Rockwell) and his rookie assistant (Saoirse Ronan) are going to try and find the killer. While also dealing with apathy and inexperience. And some intrigue, sure.
Also starring Shirley Henderson, Adrien Brody, David Oyelowo, Ruth Wilson, Reece Shearsmith, Charlie Cooper, and Harris Dickinson as a young Richard Attenborough.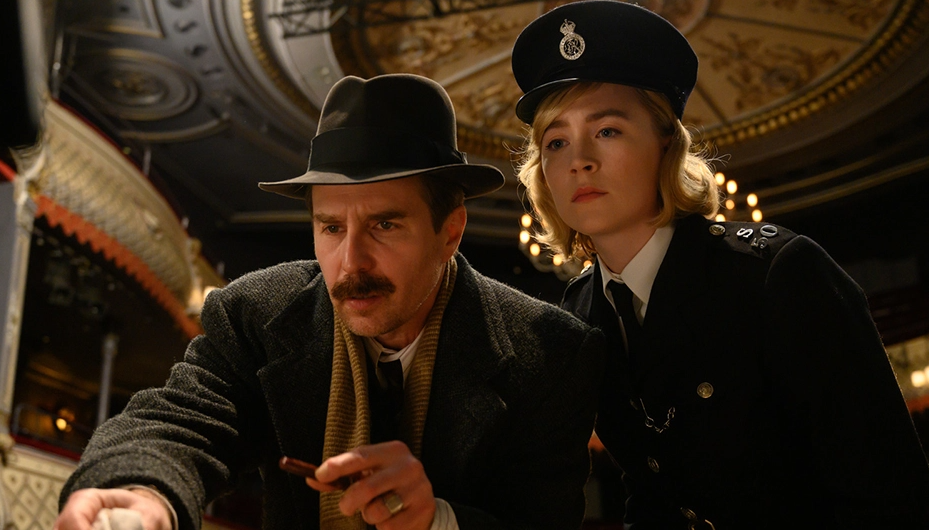 See, I kept the biggest names hidden. Oh what a mystery that was!
This film is going for some sort of meta look on Agatha Christie plays, by having a murder mystery involved with the making of an Agatha Christie film. A real murder during fake murders! It is something that has been done before, so while feeling like it could be a unique look, it isn't actually too unique. Now we have to compare it to just meta murder films and plays. At the same time, we have to compare it to actual Agatha Christie plays.
That is a lot of comparisons it needs to overcome. Unfortunately, it fails on those levels.
In terms of positives, I can say this movie is really well shot and costumed. It has a great visual look to it, and it is clearly using some good cameras and interesting scenes. I also think Ronan's character was interesting, and that this one felt a bit more unique when compared to the majority of her other roles. Again, the spunky new cop who is smart and gets things figured out is not a new archetype either. It is just unique for her own body of work.
In terms of everything else, I am just left disappointed. From the eventual reveal, to the death scenes, to the jokes (this is a comedy, technically), and to even Sam Rockwell. I love Sam Rockwell. But much like his character didn't want to be there, it felt like he didn't want to be there either.
See How They Run is just a snooze. The jokes fall as flat as the bodies that eventual hit the floor. Its meta qualities don't even feel like a unique enough reason to give it a watch out of curiosity.
1 out of 4.