July 20, 2022
Anything's Possible
You know, I think Billy Porter might have some sort of deal with Amazon.
Last year we were given the jukebox musical Cinderella, where he played the fairy godmother. This year, he is directing his very first movie, Anything's Possible. Both of which were straight to Amazon Prime!
As long as the outcome, is income.
I was going to ignore this one, honestly. But once I read the plot description, I figured Porter would be a pretty good director to tackle this subject, and I was excited to see where he would go with it.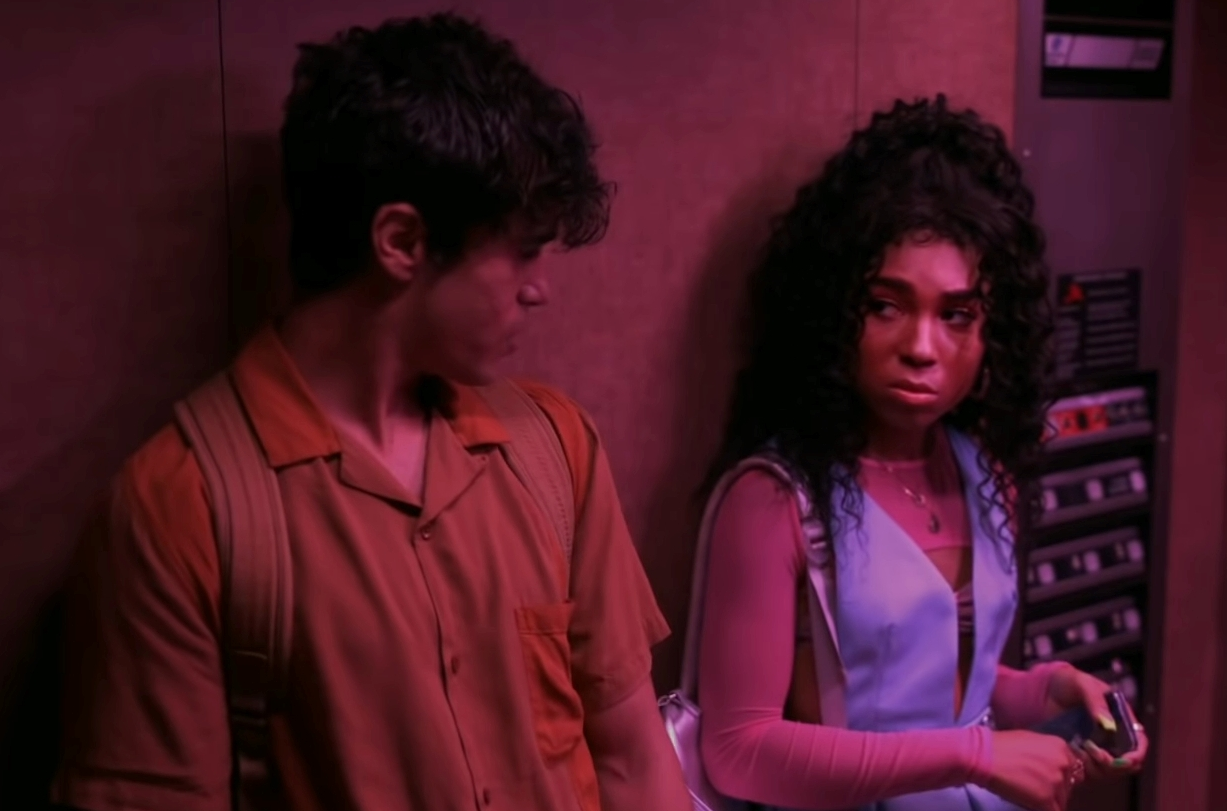 A romance story, with lots of ups and down. Hyuck hyuck hyuck.
Kelsa (Eva Reign) is a senior in high school, not sure what she wants to do when she graduates. And sure, yes, she is trans. But she just wants to live her life, and at high school, not just be known as the "Trans girl." She does have a YouTube channel where she goes over problems that happen to her in life, but it isn't publicly known in her school, just for people on the internet. People on the internet are different, ya know?
Khal (Abubakr Ali) is also not sure what to do next year when he graduates. He wants to do art, his parents want big success for him and a big fancy school. He is on reddit a lot too, and answers love advice for people, while they help him out as well. And it turns out he likes Kelsa.
Her brains and beauty drew him in, but he is afraid of what others might think. Especially when it turns out that one of Kelsa's friends like's Khal, and people know that. Ugh, love triangles.
Also starring Kelly Lamor Wilson, Courtnee Carter, and Renée Elise Goldsberry.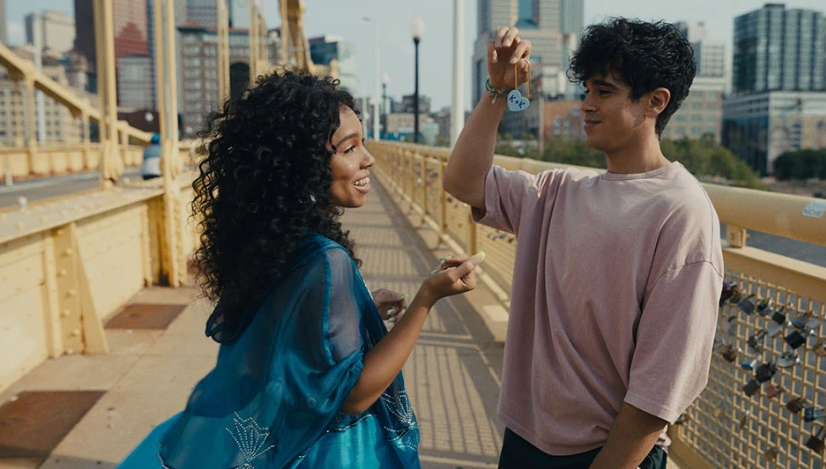 Shitty initials though for their coupling. 
I don't know how many teen romance movies have a trans main character in them. This feels like the first one? Maybe? Or at least first mainstream one. And usually when we get to the first of a kind of a genre, they rely a lot more on stereotypes, because it is easier to be lazy. They are already original because they are the first to do something!
And yet, the best part of this movie is that it does an amazing job of avoiding stereotypes and avoiding the obvious plot lines. I went in highly expecting very specific lines of dialogue and events, and the movie surprised me. So props to the directors, and writers, and everyone involves for not going a basic route.
Now, despite its own originality, the story is still a high school teenage romance story. It falls into normal pitfalls of that genre, making it hard to keep my interest. It also rushes through quite a lot of the regular plot as well, and by the end I was a little bit just lost at who was angry at who and why.
Not to mention, Khal's plot line is definitely one that has been done before. Someone who wants to go to /art school/ but his parents disapproves, no matter how good they are at art? Seen that a thousands time.
While Anything's Possible gives me something that is unique to the genre, and avoids pitfalls, it still fails to provide an overall good story at the same time.
2 out of 4.