October 25, 2013
Valhalla Rising
I might have heard of Valhalla Rising a few years ago. Those two words I definitely know exist, so I think I knew this movie existed.
But it wasn't until it was requested by a friend and found on Netflix did I actually finally get around to it. Here is my knowledge going into it: Violent violent violent!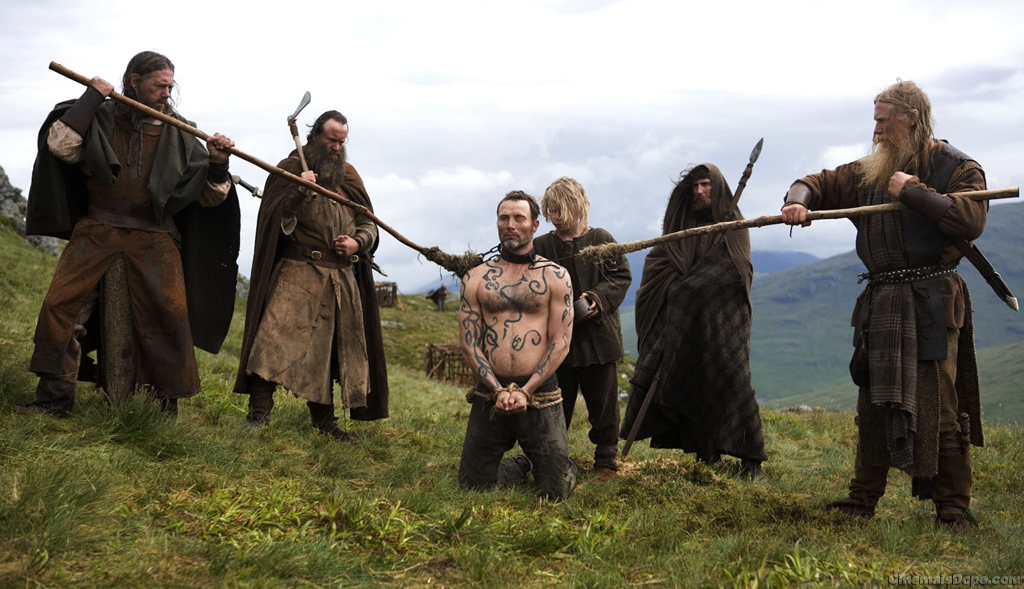 What? This doesn't look violent at all!
Valhalla Rising is told in six parts: Wrath, Silent Warrior, Men Of God, The Holy Land, Hell, and The Sacrifice.
Really, that by itself probably serves as an adequate plot outline. Just imagine those sections and vikings and your probably get the whole movie.
Our story is about One Eye (Mads Mikkelsen), the only character who really gets a name. He has one eye, because the other got slashed away. He is also mute. But he is a bad ass warrior. But a prisoner, until he was able to escape and kill his captors. One Eye wants to head home, and won't let anyone get in his way. What about The Boy (Maarten Stevenson), who fed him as a slave? He can follow, sure. Why not.
Eventually they meet up with some Crusaders, journeying to Jerusalem. Free boat ride.
Oh, yeah, One Eye totally has visions too of the future, and has been using that to decide which path to take, as his visions continue to come true.
Valhalla Rising: Norse and Christian spirituality, combined with violence.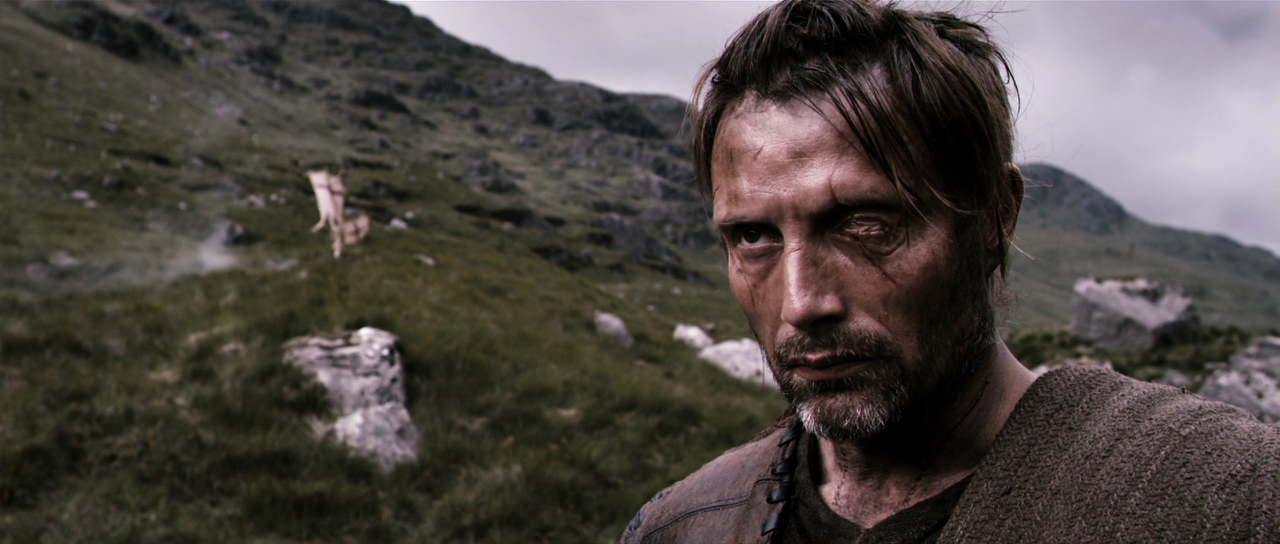 Based on the earlier description, this film is way different than I imagined. In fact, it reminded me of another film I watched recently. Only God Forgives.
Shit. It is Nicholas Winding Refn, the same director of that and Drive. Basically, he has shown to make movies many would consider very violent (but this one didn't feel that bad), while also avoiding names, having high levels of cinemetography, and slower parts to really draw out certain emotions and feelings.
Basically, it could be hard to watch. You won't get to simply half ass watching it, or else you won't get anything out there. Yes, some of the fights and conflicts are violent, but they are not the main focus of this story. It is kind of a story of redemption, but not really, of one mysterious figure.
I think too much of this story is left up to the viewer, and not a lot happens besides it. It bugs the shit out of me. Yes it is pretty, and yes the acting is decent, but not enough happens.
Overall, I liked it more than Only God Forgives, because I understand this one more, but not as good as Drive. It's on netflix, might be worthy of a watch. It is okay overall, just…I thought it could have been more entertaining in the long run.
2 out of 4.