February 23, 2015
This Is Where I Leave You
This Is Where I Leave You is one of those movies that I really didn't care about seeing right away. I knew I could wait for it, despite liking quite a few members of the cast.
What was my beef? I call it Jason Bateman fatigue. A lot of people in this movie, but his character gets to be the main character, and for the most part, his last several years of roles have been very very similar. The Switch, The Change-Up, Identity Thief, Bad Words, Horrible Bosses. He is generally an asshole character who likes to make fun of others and has bad things happen to him. Sure he is a dick, but people are usually bigger dicks, so his dick-ness is justified.
Either way, I am super tired of him because he always gets lead guy status, thanks to Arrested Development I guess (which is also the same character).
I am tired of what feels like him lazily acting on the screen. It was fine the first few times, but now I really don't know why I expected anything other than the dead dove.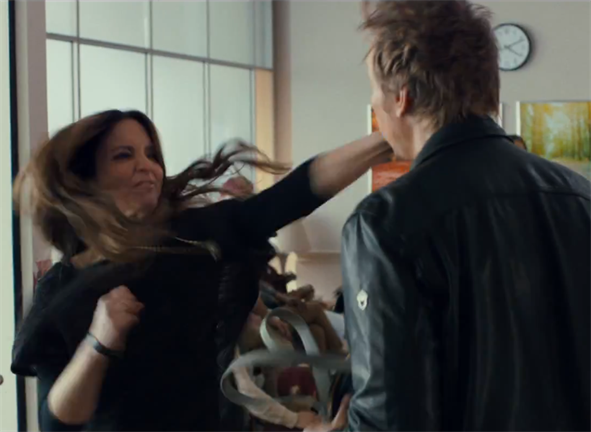 But we have female on male violence, so I guess it can't be too bad.
Can we look at that image closer? I think I got a stunt double in here or something, because man, that looks nothing like Tina Fey or what I would imagine Tina Fey looks like mid punch.
Mort Altman is dead. He is survived by his wife (Jane Fonda) and four kids. He was an athiest, but apparently he wanted a Jewish ceremony at his death and have his family sit shiva. That is an older tradition where the family literally sits for a week (outside of food/sleep/etc) to talk and honor the dead. People are meant to visit them throughout the week as well, to allow the stories to be said in a more natural way and to pass on the legacy of the individual. I learned about it at first from Weeds.
So we have Judd (Bateman) who is about to get separated from his wife (Abigail Spencer) because he found her in bed with his boss (Dax Shepard). Wendy (Tina Fey) is upset over her husband (Aaron Lazar) for being too busy with work, not able to stay, but also having to deal with kids and former lovers. Paul (Corey Stoll), the oldest, who wants to take over the family business cannot seem to get his wife (Kathryn Hahn) pregnant. And Phillip (Adam Driver) is younger, reckless, and dating a much older woman, a psychiatrist (Connie Britton), who actually was inspired by their family to go into her field.
What? Oh yeah, their family was written about by their mother in a book, so people know all about their lives. In a way, this makes it very similar to Peep World, but no one watched Peep World.
And yeah. Shenanigans. Also with Ben Schwartz, Debra Monk, Rose Byrne and Timothy Olyphant.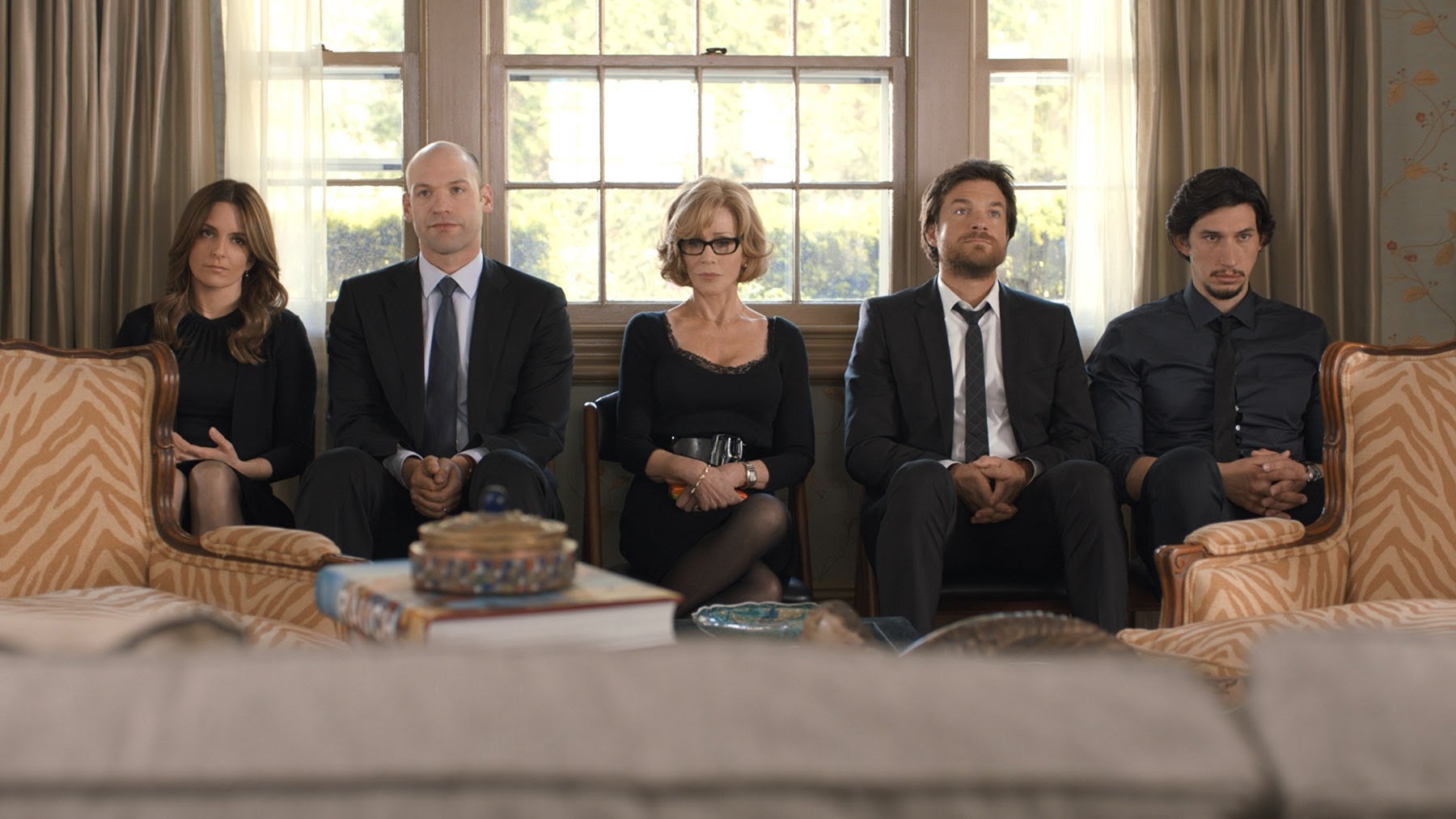 Shenanigans I say!
Overall, This Is Where I Leave You is a typical dysfunctional family comedy film. Maybe with more physical punches between and from siblings, but nonetheless, a lot of this is pretty typical.
TIWILY does attempt to do some things differently. With Bateman's story line, there are unexpected elements behind it and they were a bit refreshing. But Driver's plot was incredibly standard, Fey's seemed like filler, and Stoll's was underdeveloped.
The best part of the film is actually Jane Fonda! Her character is hilarious and really helps mesh the whole movie together. If you needed a reason to check this movie out at some point, Jane would be your reason.
A lot of it is predictable, a lot of it is okay. Overall, it just feels like too much. None of it feels realistic, to have so many things happen this way in a week, so it is hard to relate to any of the characters, at least from my point of view.
Shh. Go away. Review is over~.
2 out of 4.