September 26, 2020
The Stylist
Click HERE to see my interview with the director and HERE to see my interview with the main star of the film!
One of the scariest concept horror movies you could probably watch this year would definitely be about getting a hair cut. Why the battle of the lockdowns started with people protesting hair care, I don't know. I haven't had my hair cut since January (and it is a lot of hair now), but I am not dying from it, you know?
In The Stylist, we are going to have people dying from getting their hair cut. Okay, they don't die from the hair being cut actually, it is usually the other parts of the body that get cut that really does the job.
But maybe the whole movie is a metaphor? A quiet virus waiting to strike in the most unlikely of places? Let's run with that.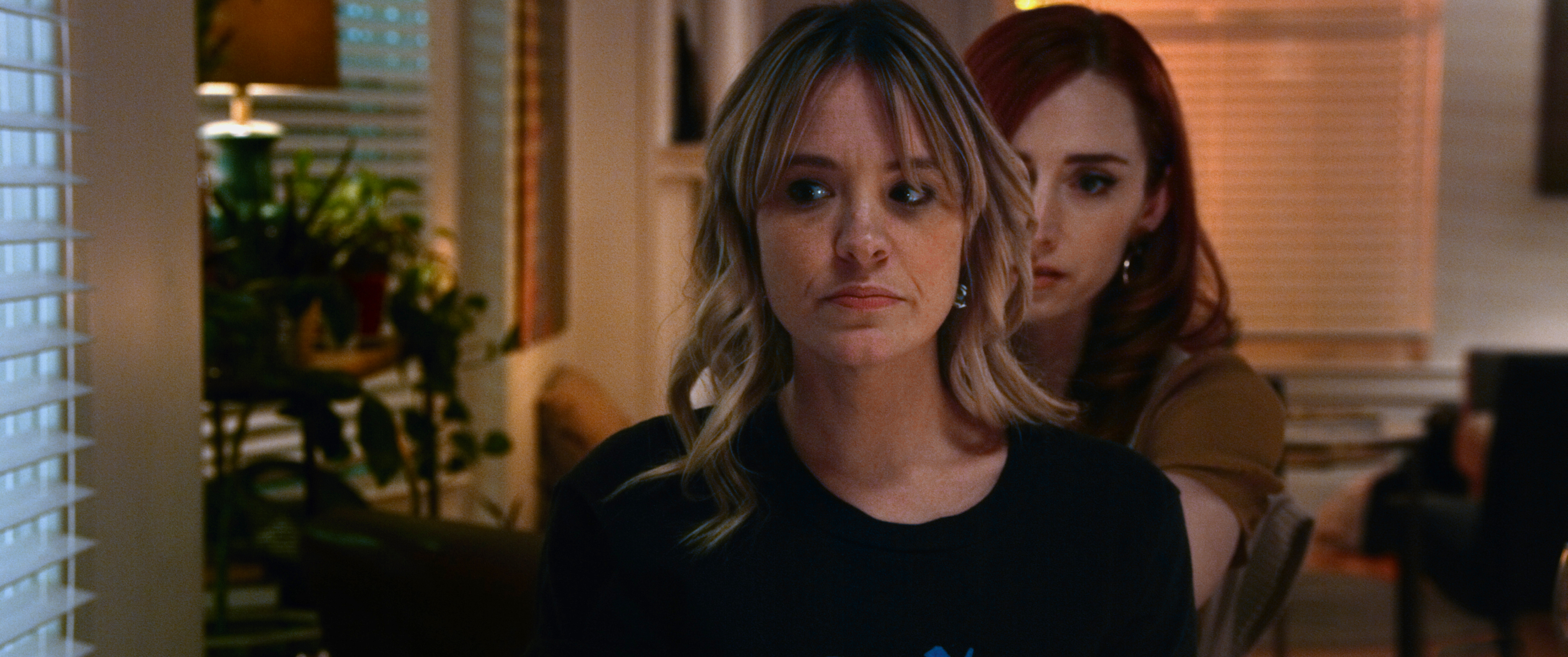 Yeah, I'd be nervous with anyone behind me trying to cut my hair.
Claire (
Najarra Townsend
) is a quiet hair stylist. She is good at her job. People often compliment her skills. She doesn't force extra small talk, but does what is required. Hell, some people love her for that, because they can do all the talking.
But Claire also, you know, sometimes, if the feeling is right…kills her clients. You know, ones who wouldn't be repeat customers, or who wouldn't have people looking for them, and don't know they are at that specific shop. Thank goodness these women like to say so much personal stuff to someone they don't know!
Claire doesn't just kill them though. she does the full descalping, making sure the hair that was cut is preserved and then she can wear it herself! She can pretend to be another person, yay!
The plot of this movie comes about when one of Claire's normal clients, Olivia (Brea Grant), is in desperate need of a new stylist for her wedding. This puts Claire into her social circle, with new women friends, and into Olivia's home. What's a murder stylist to do, you know?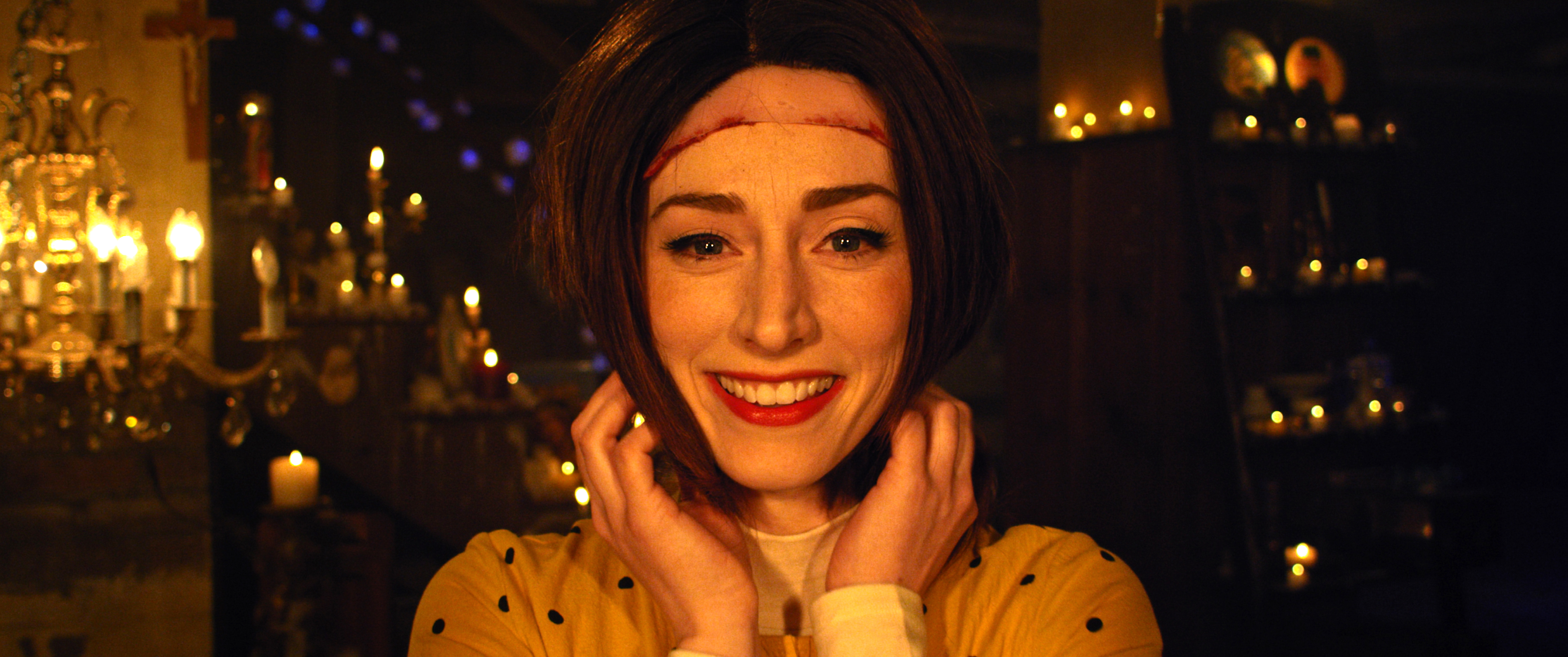 It would be creepier if she worse the face too, we all agree, right?
As already mentioned, The Stylist potentially picked the perfect time to come out during the virus issues that have plagued the US this year. But really, any movie coming out now has picked a bad time to come out, so it is a hard balance.
The Stylist was based off of a short of the same name, same director and star, and led to a successful crowdfunding campaign to make it into a full film. In this film, we figure out what is going on with this stylist, why does she do the things she does (sort of), and all of this leads to a logical conclusion by the end.
Because it is a logical conclusion, it does take away some of the weight or shock of its impact, but I am a little disappointed in that what is happening can be predicted with ease.
The film shines in its early moments and in the general creepiness of the lead, when she isn't even going for creepy, but because she is atypical in her actions that is how it comes across, digging her deeper into despair.
I know so little about hair styling for weddings that I had to ask my wife, "Wait, why would someone get their hair done days before the wedding, don't they sleep and get messed up with pillows?". Ah test styling. That is a thing.
Overall, this is a film that works well when focusing on the strong lead acting and strange nature of her job and uh….side job?, telling a story that is believable for the most part, but little shocks along the way.
2 out of 4.