There has been a long history of movies being named after animal. I don't want to give a lot of examples, so I will instead just pick a recent one, The Lobster.
The Lobster was surreal and weird. Is The Seagull going to be just as surreal and weird? Will it explore different concepts? Will it be about birds at all?
Or, as I realized later on, will it just be a remake of a very famous Anton Chekhov play from over a 100 years ago? Yeah, it is that one. And this is my only time to point out that the play has had many adaptations, modern versions, some movie, some references in TV shows. But most importantly a few years ago was a modern play version called Stupid Fucking Bird.
I want to watch Stupid Fucking Bird the movie.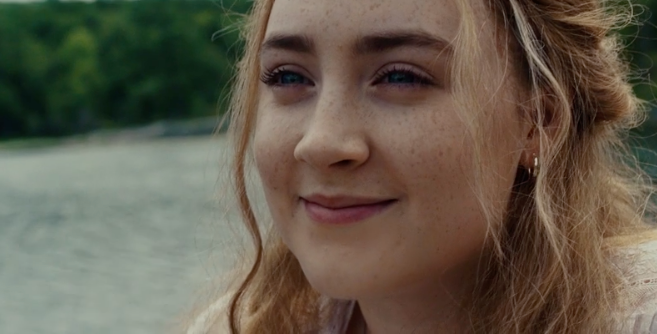 Instead I am stuck with this arguably not stupid fucking face.
Set mostly in the early 1900's, close to Moscow, on a small lake estate, The Seagull is about a wealthy-ish family and their issues. I say wealthy-ish, because they have servants, but also apparently they are too poor to leave the area or better there lives in other ways.
The main patron of the estate is Sorin (Brian Dennehy), whom is getting ill and would rather live in the city. His sister, Irina (Annette Bening), is an aging actress who is living in Moscow mostly but she returns to the estate in the summer. Irina's son, Konstantin (Billy Howle), is a modernist, who fancies himself a poet and a playwright, hoping to the way plays are told and to become famous himself. Konstantin is madly in love with a local farm girl and his muse, Nina (Saoirse Ronan), who dreams of being a famous actress. And finally we have Boris Trigorin (Corey Stoll), a relatively young author who is very famous in Moscow, whom Irina has been seeing for some time as a celebrity couple.
Also Elisabeth Moss is hanging around during this time, but I couldn't possibly tell you what her actual job or purpose is. Maybe beloved neighbor.
Most of the story takes place a few weeks over the summer. A lot of the main characters are jealous or infatuated with other ones, even if they are in other relationships. Some of these relationships are out of prestige, out of love, out of settling.
A lot of sex starved people, who might have parent issues, who can orgasm seemingly after a couple of forbidden kisses.
Also starring Glenn Fleshler, Brian Dennehy, Mare Winningham, Jon Tenney, and Michael Zegen.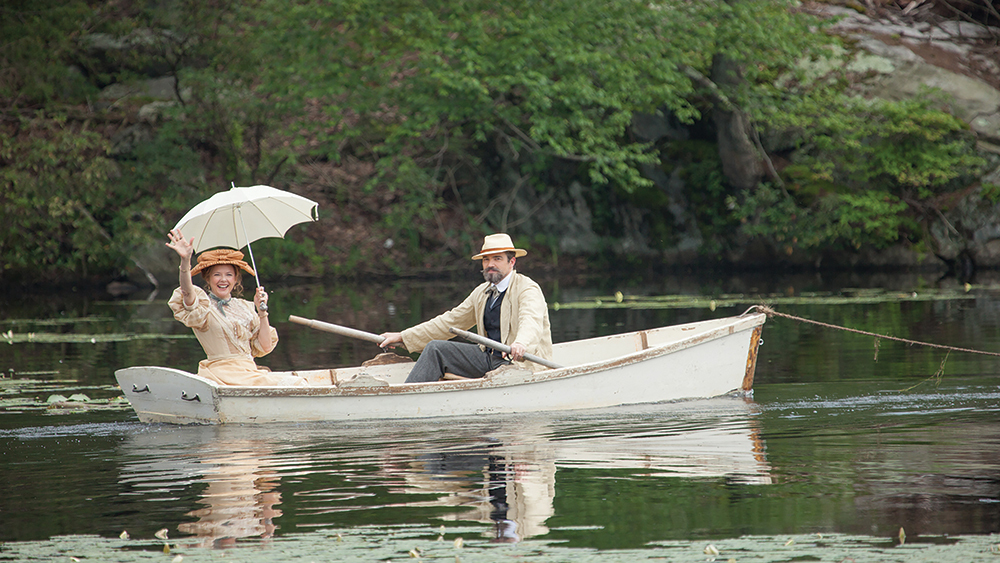 Only bad things can happen on a boat.
The Seagull is about a small group of people who all want to fuck a different person. Not everyone will leave disappointed either! Some will succeed, some will be left to pick up the scraps, and that is life.
The ideas behind this story in 2018 don´t feel original at all, but if it was originally scripted in the late 1800s it was probably original as hell at the time of release. It may have inspired most of the similar stories for the last 100 years.
And yet, it doesn´t matter, as I am here just to judge a film.
The film does has really fine acting of course. Bening is a star, and Stoll does a lot more than I expected from him based on most of his previous roles. Moss provides some good comedic relief, and Ronan is fine as usual. I did find Howle a little bit strange though. It really felt like he was meant to be played by Eddie Redmayne, but he canceled or was too expensive so they settled.
The story though is just okay. It has some chuckles. It has a pointless intro flashforward. And really, I do not know why the cast wasn´t speaking with Russian accents or anything. It was just lot of clearly American people talking occasionally about Moscow and it kept throwing me off.
2 out of 4.