April 10, 2012
The Muppets
I can't say I know much about The Muppets. Pretty sure I watched more of the Muppet Babies cartoon than any actual muppet movie or show. And by pretty sure I mean 100% positive. I have seen many episodes of that cartoon, and no episodes of the old Muppets show or any Muppet movie before. Just wasn't raised on them, my bad.
So needless to say the only preconceived notions I had on this movie was that A) a lot of people loved it and B) the title was dumb/vague.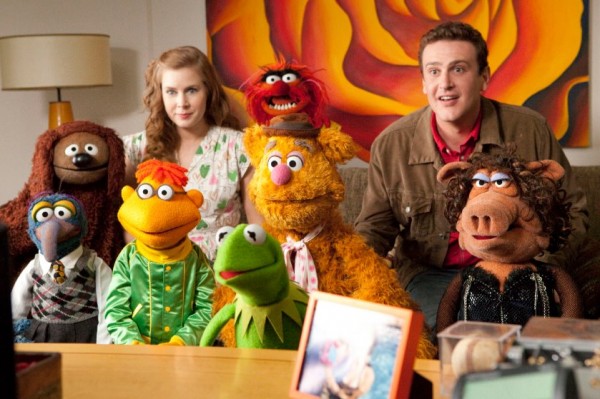 I like that dog one myself.
In this world, I guess Muppets are just real things. I couldn't tell if all things that were Muppets like were known as Muppets, or if only this select group of /things/ were known as the Muppets. A third option is that they are more or less identical to real people, and the people who were part of the show The Muppets are the Muppets. I think that is the real answer? Kind of weird though.
The story is about a "Guy" named Walter, who clearly is a muppet. Or at least a weird looking human. He is best friends with Jason Segel's character, and they are roommates for like, forever. Jason has been dating his girlfriend for 10 years, Amy Adams, and on their anniversary they are going to the magical land of Los Angeles. She also happens to be a school teacher, and I was weirded out when it was her and NOT Alyson Hannigan.
They invite Walter along too, because he is lonely, and wants to see the Muppet studios. He is obsessed with that show. Like, really obsessed. That is all he talks about. Kind of makes sense why not many friends. So of course all he wants to do is see the studio. Amy Adams main goal is to finally have alone time with her boyfriend and maybe get a proposal finally. But shit goes wrong. Turns out an "evil" man (Chris Cooper) is about to but the old studio, because there is oil underneath it. And in the original contract, they have until some time next week to buy it again for $10 million.
Walter flips a shit, and wants to try and stop him. So he finds and convinces Kermit to "Get the band back together" and that people "Still care" about them, and hopefully try and save their studio. So they get all the Muppets they can and work on getting a telethon the day before to hopefully raise enough money, with a lot of musical acts, and host Jack Black!
Also, eventually Jason stops being such a jackass, and realizes he is dating Amy Freaking Adams and does the right thing. Don't worry.
Tons of cameos of famous people playing themselves or other weird roles, including Rashida Jones, Zach Galifianakis, Sarah Silverman, Kristen Schaal, Donald Glover, and Emily Blunt.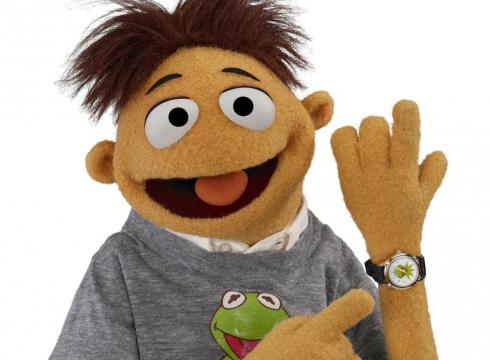 Look at this noob. He is too fanboyish to be a real Muppet.
Honestly, I thought the plot was pretty weak. The ending didn't seem to make much sense to me. Heart warming, sure, but nonsensical. I don't want to spoil it, but feel free to ask me if you saw the movie, haha.
BUT. I did like a lot of the jokes. When they were getting all the muppets, and needed to do it in a montage? That was great. And map travel. I also enjoyed a lot of the music. The songs involving Amy Adams and Jason Segel were my favorite, but the Muppet only songs during their telethon were pretty entertaining as well. Especially the barber shop quartet.
But out of all that, it just means I might be more willing to buy* the CD, and not really care about watching the movie again. It was decent, probably a lot better for those that you know, grew up with the muppets though.
2 out of 4.