February 14, 2013
The Lucky One
Ah, Valentine's Day.
Does anything mean love and sadness more than Mr. Nicholas Sparks? Shit, he has written 14 books since 2000, and probably half of them have turned into feature films. He is just writing money at this point, and probably making sure his stories can be turned into film.
In honor of that, let's talk about The Lucky One, shall we?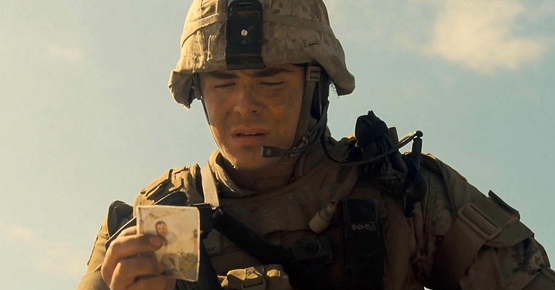 Strangely enough, I am fine with him playing a soldier. Go figure.
In the War (you know which war I mean), there are people who end up dying. Dying for any number of reasons. Friendly fire. Enemy fire. Bad conditions. Who knows! But with that same train of thought, people survive for just as random reasons. Marching a step too slow. Disobeying orders. Or finding something on the ground, putting it in the pocket, and having that get shot instead.
Private Logan Thibault (Zac Efron) (No, I don't think he is a private but they didn't tell me) is returning home from his third Iraq tour thanks to that very thing. He found a picture of a random woman in a small frame, and it saved his life. Heck, after it saved him, it also gave him extra luck in surviving other deadly things. He really loves this random woman, but has no idea who she is, but he wants to thank her. When he gets home, he is too busy getting his PTSD on to do any real work, so he sets off around the country to find that missing woman.
And he finds her! Of course! Beth (Taylor Schilling) works at a dog obedience house with her mother (Blythe Danner) while both raising her son. She used to have a brother, but you know, he died in the war. Awkward.
So of course he gets down there, and quickly tells her that she saved his life and he wants to thank her. Right? Hells to the no. He panics, and says he is there for the job opening. Oh okay yeah, work and live in a completely different state to eventually tell her your secret. That's not weird at all. Many movies before have told us that keeping big secrets like this always ends up positively.
Also featuring Jay R. Ferguson as a town sheriff and father of her child. Weird.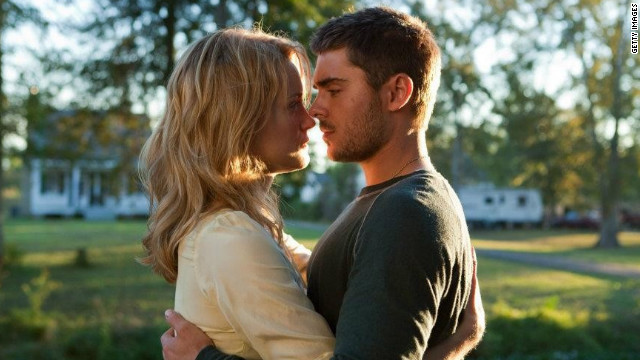 "I want you here in front of me, always, and forever…to continue to stop bullets flying in my direction."
How does this rank in the Sparks spectrum? Well, it ain't no Notebook. But it is better than The Last Song. But it is about another guy in the army, Dear John did that like, two movies ago. Why army again? Not to mention the entirety of most of the plot is about his inability to tell her why he traveled all this way, instead of a long journey finding the woman who saved his life.
Seriously, if it focused more on finding the woman, this movie would have been a lot better. But I guess it wouldn't be Romancey enough if she wasn't there most of the movie? I guess. Romance made this movie worse. I demand someone make a similar movie, focusing on the journey and finding the woman, and then it ends awkwardly as he pulls up to her doorstep or something. That is what I want.
This just doesn't seem like romance at all to me. Type of thing is so creepy, even I can see that it is creepy.
1 out of 4.