April 5, 2018
The Layover
Did anyone hear about The Layover? No? It wasn't really thatrically released? Sort of buried? Mostly VOD/straight to DVD?
Huh that is strange. Because the two leads are pretty darn famous.
But let's face it. The only reason I even heard about this film is because it was directed by William H. Macy. Before he directed The Layover, he directed Rudderless, which I actually really liked.
So even though the movie seemed like a bad sexy comedy, I figured it still deserved a chance.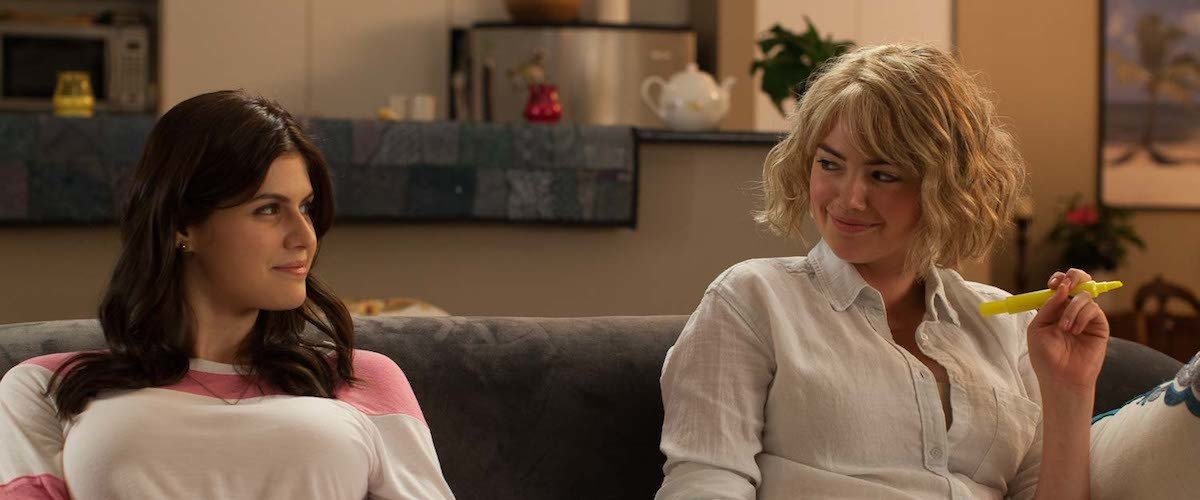 BFF stands for breast friends forever.
Meg (Kate Upton) and Kate (Alexandra Daddario) are actually best friends, and not only that, live with each other in the same apartment! Two twenty-something ladies, totally successful, living with their friends, yeah! Kate is a teacher, and being asked to leave her job due to a student talking about anime tentacle porn, and Meg is involved with selling supplements from North Korea. So yeah, they both made poor choices.
Well, Meg made more poor choices. Kate is getting screwed over. Before they go and pout, Meg goes and spends more of their money on a trip to Florida! On the way there, on the plane, sitting right between them, they get to meet Ryan (Matt Barr), who I guess is a cutie with a bootie. Kate is in a funk and might need a good shag, and Meg is used to getting what she wants. So they join into a little game, to seduce this Ryan man.
And good news, they have plenty of time to do it. Due to weather concerns, their plane has to land far away from their destination. You know, a layover. And now they can hang out with him outside of a plane, and I guess do a slut-off to see who can seduce him the best.
Get it? Layover? Get it?
Also featuring Matt Jones and Kal Penn.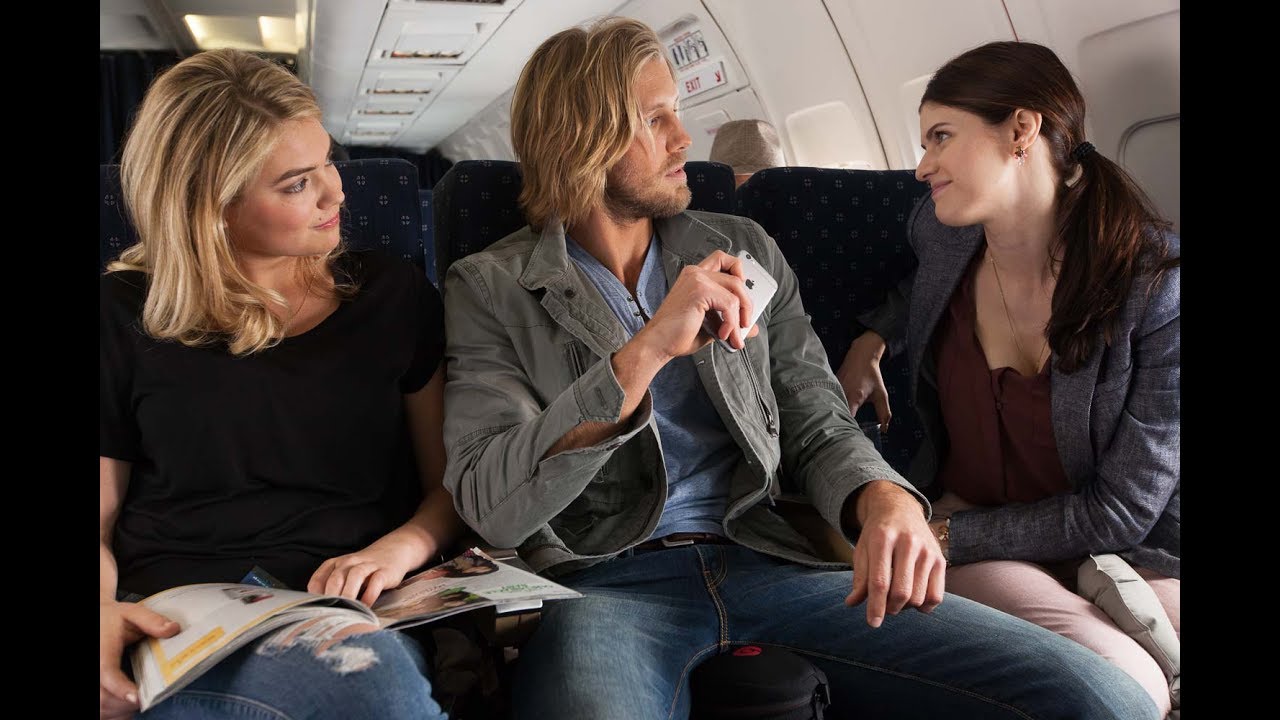 I think he is trying to secretly take pictures for his sex wall.
Welp. No. Just no.
The Layover did not end up being a better film than the cover suggested. Macy be damned, but this is not a good follow up to Rudderless at all.
I mean, what you see is what you expect. But technically, if you are a perv watching a sex comedy for titillation, you expect at least some nakedness, but of course this film doesn´t have any of that either. This is like a strip club version of a sex comedy, just a big tease.
Want to see two ladies jump into a pool in a bad diving competition? Or to just sabotage each other over and over? Or even just have a straight up fist fight near the end, you know, over a man? Then sure, give this film a chance.
Everyone else will just give this film the obvious hard pass it deserves, because you wouldn´t even known it existed.
1 out of 4.