April 13, 2016
The Invitation
The Invitation is the latest Drafthouse Films movie to get a release. And since I live in an area with two Alamo Drafthouses, it feels almost necessary for me to see and review these film releases!
It took over a year for the movie to come out after SXSW festival and it released on only ten screens, but also on Video on Demand like many a horror flick before that. And despite having a city with one of the ten screens, I still watched it in the comfort of my home. Can't beat that demand service, and the popcorn price at my home is way better.
Going in I knew nothing about the film. But the last dinner party thriller I watched was The Perfect Host, many years ago. And hey, that one was fun, so maybe the dinner party horror/thriller genre would still surprise me.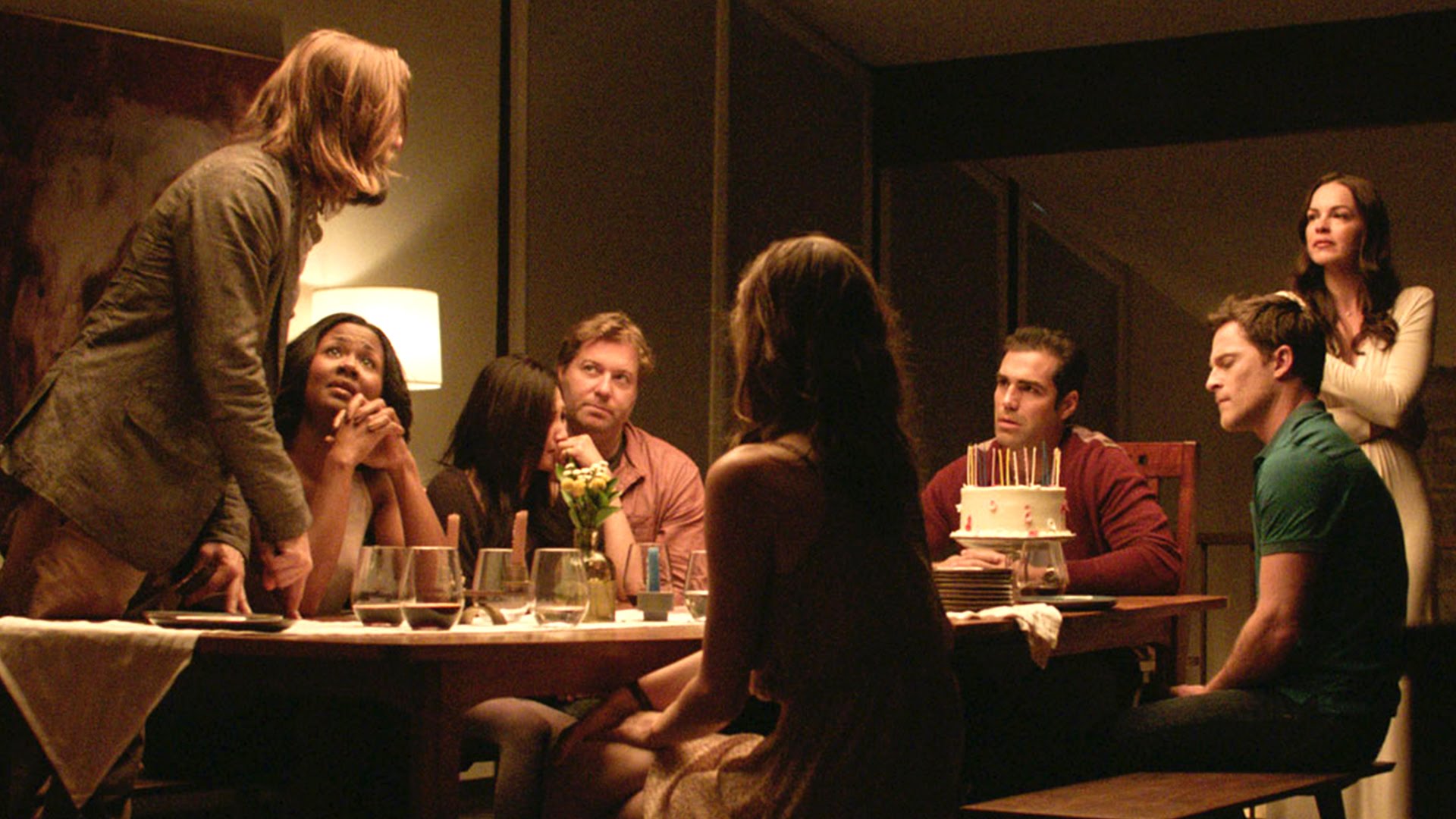 Hey, stop yelling. This is a damn dinner party. Use harsh whispers instead.
Will (Logan Marshall-Green) is taking his girlfriend, Kira (Emayatzy Corinealdi) to a dinner party. But not just any dinner party. It is being hosted by David (Michiel Huisman) and Eden (Tammy Blanchard), another couple. But Eden is actually Will's ex-wife and he hasn't spoken to her in over two years. They had a kid who died tragically, which eventually led to depression, suicide attempts, and divorce.
What fun! David and Eden actually met in a grief group, which is generally not a place to expect to find love.
Other guests are mostly friends of Will and Eden (played by Michelle Krusiec, Mike Doyle, Jordi Vilasuso, Jay Larson, Marieh Delfino). But not everyone was familiar. There was a strange girl, Sadie (Lindsay Burdge) who was extremely free spirited, and a late comer Pruitt (John Carroll Lynch).
Eventually they find out that the point of the party isn't just food. Eden and David want to talk about their grief and how they overcame it. They found help with a special psychiatrist who talks highly of death and how to accept it and move on. A guy who actively encourages suicide as an option to leave the world, surrounded by friends and family. Whoa now.
Things are getting weird at the party. Will believes that they have joined a cult and want to convert everyone else. Hopefully that is all that they want. And nothing more sinister and deadly.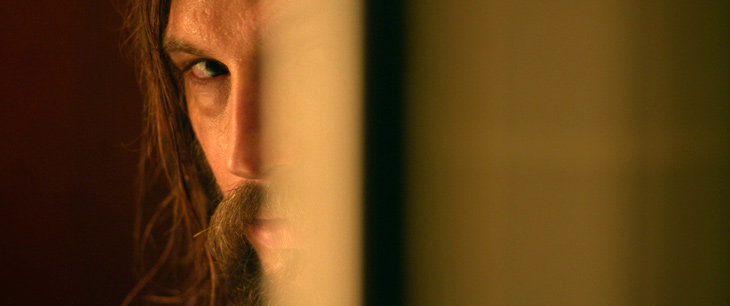 Yo dude, if you are the good guy you can't be so creepy sneaking around.
When an independent horror film is called a slow burn, The Invitation might be a text book example of that. For 80% of this film, I would just call it a drama, maybe slightly into thriller territory, but any frightful moment is all just done by people talking and the main character getting worried. It doesn't cross over until the final 20ish minutes and I can't say it is entirely worth the wait.
I can handle good character build up, I just would prefer something to keep my interest occasionally throughout the film outside of waiting for the conclusion.
The cast was pretty well acted for the most part. Marshall-Green was a good lead for the film and carried tension on his face throughout it. He felt like a man who was truly hurt and still grieving. I could definitely relate to him (outside of his almost extreme paranoia). The only other person one would recognize is John Carroll Lynch who is always unnerving when he wants to be. The great thing with Lynch is that he also can go and do a nice guy role, what a diverse dude.
The Invitation is a interesting story, well acted, and a great ending. It can just be a bit painful to get through for those with lesser attention spans or people who don't want to wait too long for some of the scarier bits.
3 out of 4.