December 14, 2012
The Hobbit: An Unexpected Journey
Watch out everyone, movie event of the year coming through.
Sure, that is debatable. After all, Twilight Ended, the year isn't over yet, and the end of Batman Trilogy and Avengers went down. But The Hobbit still may have been a greater buildup. After all, the previous LOTR movies were all nominated for Academy Awards, and the last one won!
This is a new trilogy, taking in more than just the Hobbit book, with tons of lore, and stretched into three movies. I AM ALLOWING MYSELF SPOILERS IN THE SECTION IN BETWEEN PICTURES, BECAUSE WELL, most people know this story anyways. The Animated Movie was a thing, after all. That middle section is normally reserved for plot anyways, and I feel like its hard to really give away shit, because its so well known.
Either way, spoilers in the middle warnings!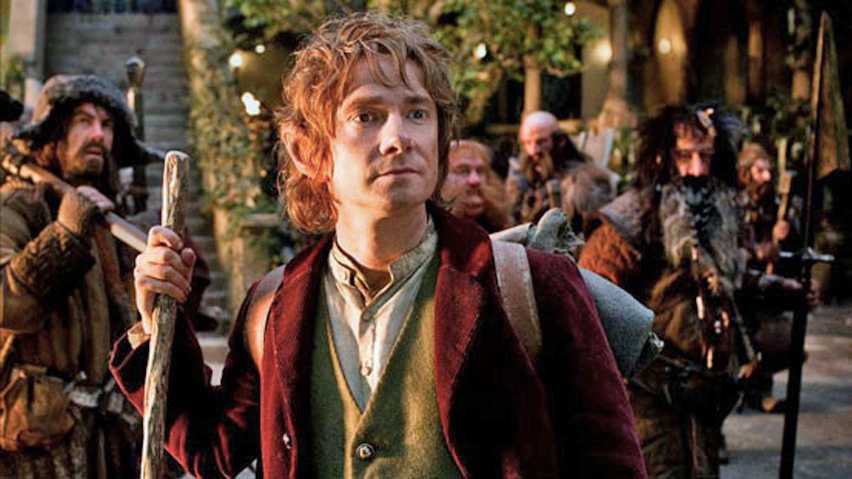 Spoiler: Only one hobbit is really focused on in this movie. That's 75% less Hobbits than LOTR.
As most of you know, The Hobbit takes place before LOTR. Bilbo Baggins (Martin Freeman) is a simple Hobbit, who doesn't like adventure. Gandalf (Ian McKellen) comes by, fucks it all up, and without warning, thirteen dwarves have crashed the place and are eating all his food! Oh noes!
Why? Because they want to reclaim their ancient kingdom, that a terrible dragon named Smaug (Benedict Cumberbatch) has taken over! Thorin (Richard Armitage) is the last line of Dwarven royalty, and technical king of a home they don't control. He sent out a call for dwarves to help him take back the mountain, and only 12 answered. But according to Gandalf, they also need a Burgler, and he has decided that Bilbo will fit the bill.
The first hobbit movie ends after the encounter with Gollum (Andy Serkis) and the escape from the Goblins, and then the further escape from the orcs by Eagle Power. We also get an appearance of Frodo (Elijah Wood), Elrond (Hugo Weaving), Galadriel (Cate Blanchett), and a pre-evil Saruman (Christopher Lee). Balin (Ken Stott) is the next main dwarf, Azog (Manu Bennett) is the pale orc main antagonist, Figwit is now Lindir (Bret McKenzie). AND THEN WE HAVE RADAGAST THE BROWN (Sylvester McCoy). A mother fucking druid/crazy wizard?
Don't remember him? Because like I said, this is more than the Hobbit. A lot of the Tale of the Necromancer is in here too, and was only set up in this movie. Gandalf left the Hobbit a lot to do his own shit, and he was doing the necromancer stuff. This added a lot to the movie that I wasn't expecting.
One other thing I liked? Well, as most of you know the story, you know that Gandalf and the Eagles are a Deus Ex Machina on a stick. Rarely do they solve their own problems without one or both of the groups coming to save the day. Same thing happened in LOTR, and it was pretty annoying. One of the biggest examples is when they are in the trees with the orcs and worgs attacking, then the Eagles come and carry them away. Well, in the movie, that scene is QUITE longer and a bit more inspirational. Yes, it ends the same way, but damn it, the Dwarves don't just sit their crying. They fight back, they give it their all, they show courage and bravery. I loved that change. Same result at the end, but I think the way they got there was a little bit better.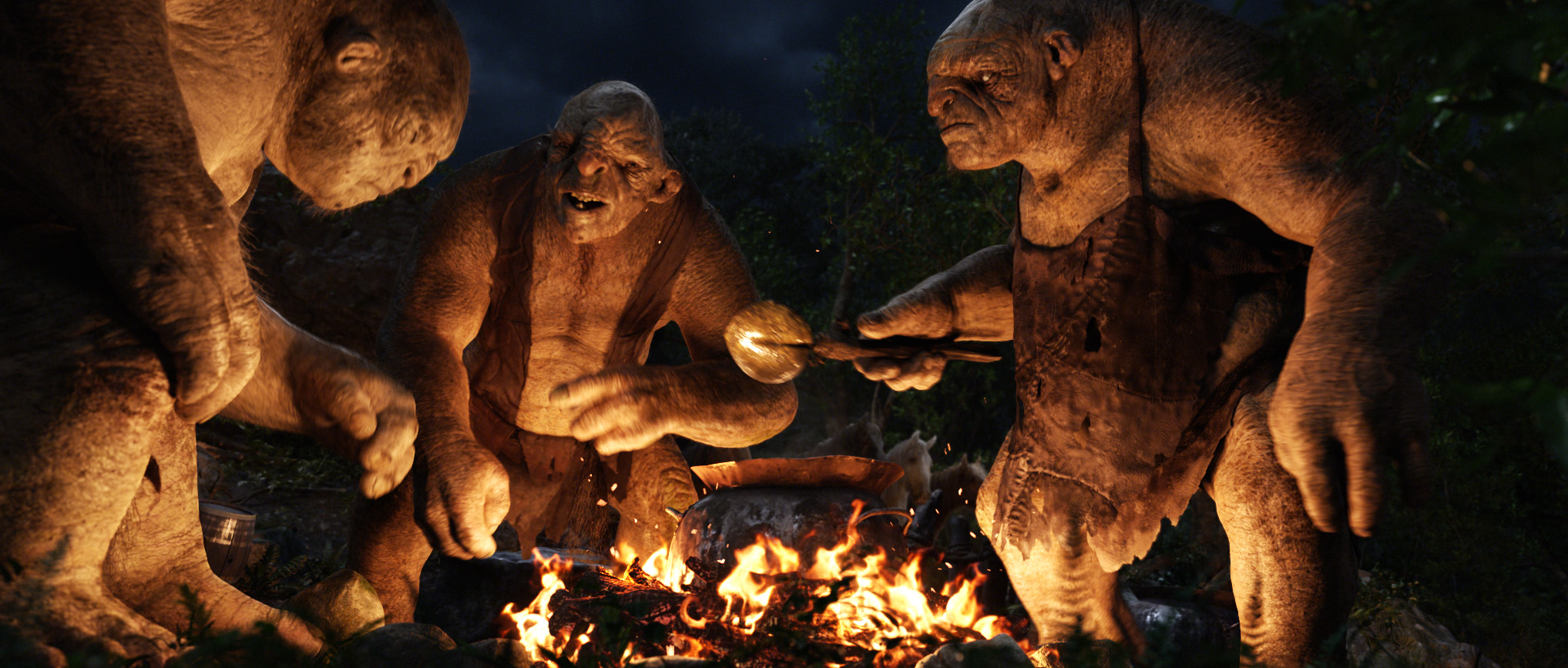 Pictured: Actual Trolls picking apart the Hobbit.
First off, no I didn't get to see the movie in 48 fps. They decided to can the wide release idea, and only have it in select theaters. Sucks to suck, I might get to see it next week that way, all depends on if I want to see it again. The 3D on its own, was very nicely done, rounding out the movie in a good way, like Life of Pi did.
Martin Freeman felt really good as Bilbo. I understand the direction they took the character is a bit more witty and awesome, versus kind of a selfish asshole. Same with the dwarves, but really, I think it made the story better. There were like, three songs in this movie, maybe a throw back to the animated movie. None as silly as those songs, unfortunately.
I also read an article telling me the main 19 differences between the book and the film, and honestly, it mostly seemed like harmless fluff changes that didn't matter. But when I left the theater, I heard lots of grumblings in regards to changes from the book still. Oh well, one day people might not have a shit. Just kidding, it will never got away.
It had its flaws, and some pacing issues in it. Personally the rock giant fight scene came completely out of nowhere for me, and didn't really make…any sense. Just happened in the middle of traveling, no explanation, no buildup, and then it was done. Really disliked that scene.
3 out of 4.