May 29, 2013
The Hangover Part III
The Hangover series is a bit of an enigma. Here is why!
The original is about four men on a bachelor party in Las Vegas, where they all black out, one goes missing, and they have to retrace their steps through the wildest night of their lives before the wedding. So what'd the sequel do? The Hangover Part II gave us another wedding, another night of blacked our memories and regrets, but in Thailand. Like most sequels, in contained the same theme and a similar plot. After all, it is called The Hangover and is about being hungover, and it is not called "Some Guys Get Into Shenanigans!" I don't know if people complained about the similarities between Die Hard and Die Hard 2.
But for whatever reason, audiences hated it and voiced their displeasure. Which is why we now have The Hangover Part III! (Trailer) Learning from their mistakes, we now have a movie about a few guys getting into shenanigans and no hangovers.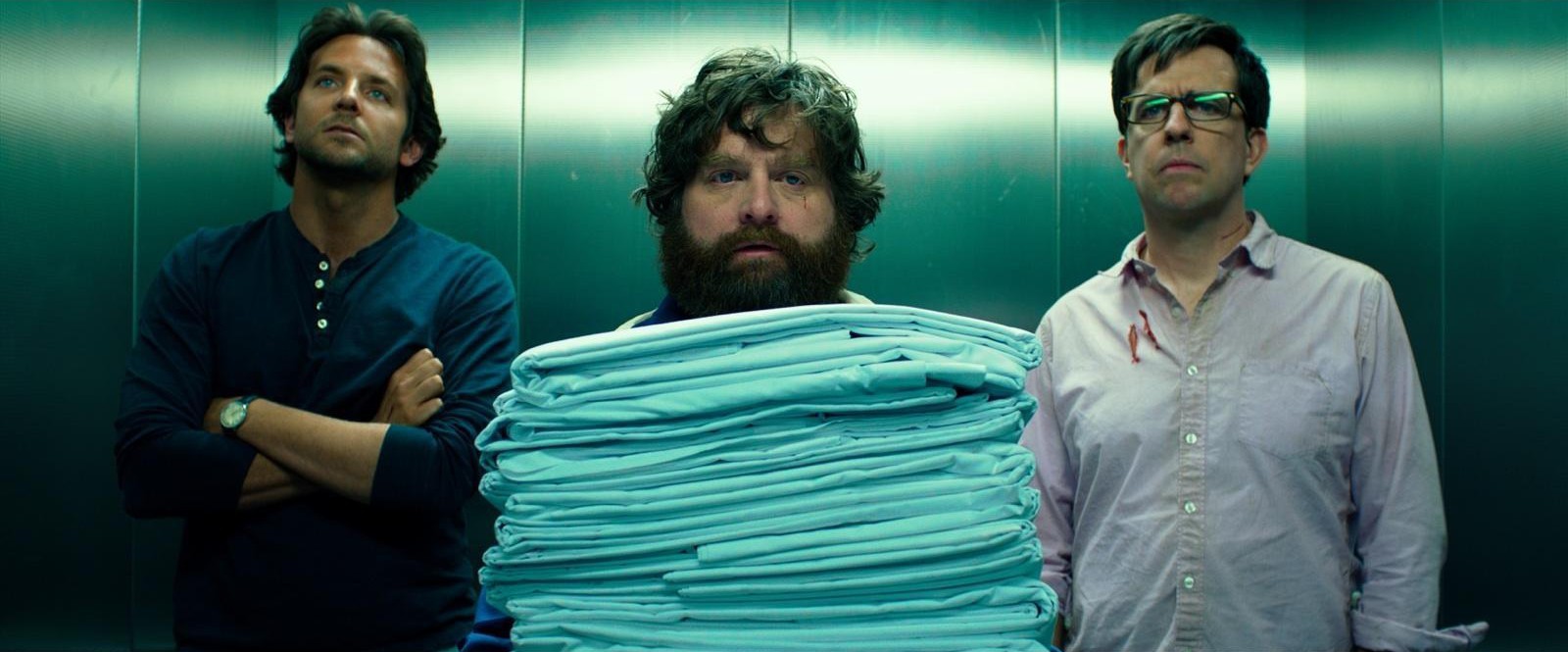 Classic elevator scenes are classic. Those sheets are suggestive as fuck.
A few years after Part II, Alan (Zach Galifianakis) is still a madman. He is off his medication and causing accidents, overly stressing his father (Jeffrey Tambor) and giving him a fatal heart attack.
Which is why his friends decide to give him an intervention. Doug (Justin Bartha), Stu (Ed Helms), and Phil (Bradley Cooper) convince him to drive down to the rehab center to get his life back on track! But along the way, they are hijacked by Marshall (John Goodman), a drug dealer and international criminal, who claims Chow (Ken Jeong) stole $21 Million in gold bars from him.
Of course the only person to be in contact with Chow since Thailand is Alan. So he kidnaps Doug, and they have three days to find Chow and his money, or Doug dies. Swell!
This film also brings back Mike Epps as "Black Doug", Heather Graham as Jade, and introduces Melissa McCarthy as a pawn shop owner.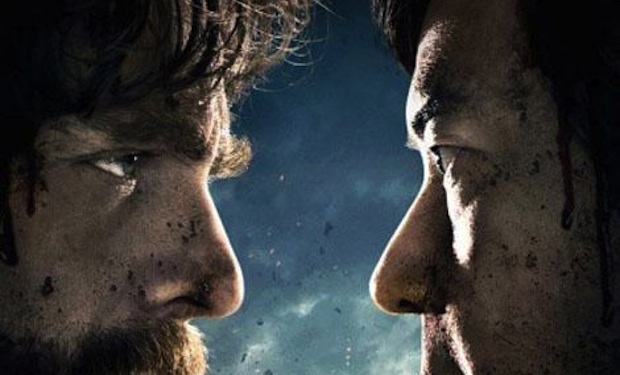 Yep, the whole gang is represented in this poster. Wait…
I think I am going to put this blame on the writers. In terms of plot, this Hangover actually tells a decent story. There is betrayal, redemption, and a group of guys that can't fix their larger than life problems. But instead of focusing on the entire group, it is almost a if Stu and Phil get pushed out of the way for the Alan and Chow show.
Alan is an annoying character, which Zach G. tends to to play a lot (With mixed results). He is the type of character that is good for a comedy, but shouldn't be the main focus. Chow was also a secondary character, but  it feels like he has more lines than even Stu, who in turn is just a punching bag for Alan this movie.
The writers intended this to be a redemption movie for Alan, and thus  gave him the leading role. After all, everyone else has settled down besides his character, so this is just his turn to settle to end the series. But it feels very forced. The film on the whole has less humor than the previous two, focusing more on the intense plot lines. In fact, the scaffolding scene from the trailer made me jump from my feet in fright. Not that the seriousness was a bad thing, but it is framed as a comedy and not an adventure/action film.
I know it is a strange thing to blame the writers yet talk highly of the plot.I wish they were able to have the same overall storyline, without cramming two (Arguably) secondary characters down our throat. It shouldn't be hard to give Bradley Cooper or Ed Helms bigger roles in the film. They felt like replaceable cast members, which is unacceptable.
That being said, Part III wasn't horrible, it just wasn't amazing either.
2 out of 4.