April 21, 2012
The Ghost Writer
What's this? The Ghost Writer is actually based off of a book called The Ghost by Robert Harris, some British dude?
What is more surprising is that I actually knew about the book before the movie, and own the book. Me! Reading! Hah!
Only reason I have the book is because the author currently has 2/3 of a fictional trilogy of Cicero going on and it kicked ass. So I bought more of his books. Tried to read a different one and kept getting bored. Whoops. Political stuff and I don't get along too well.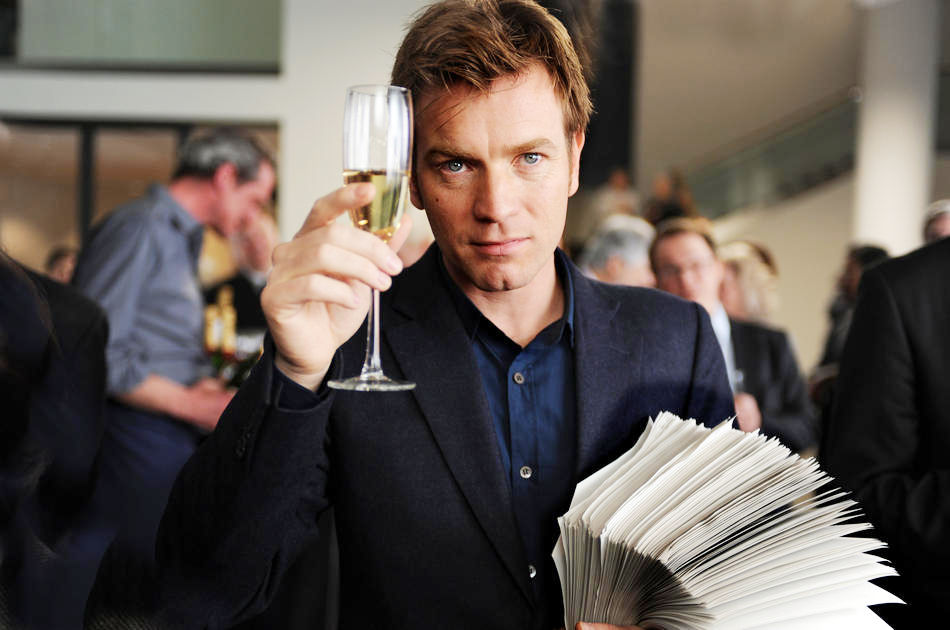 To books! They are the future.
Ewan McGregor is hired to finish the memoirs of Adam Lang (Pierce Brosnan) a fake former prime minister of Britain. His character name gets to be The Ghost! Because he is a ghost writer. It is supposed to be an Autobiography but, you know, it will be mostly be someone else writing it from his notes. This is going to be a sure hit, and lots of money.
Especially since Adam Lang might be prosecuted for war crimes, by illegally detaining possible terrorists and giving them to the CIA for torturing. Yikes. A lot of people don't like that.
It should also be noted that Ewan is the second Ghost writer brought in because the last one who was doing it drowned. Which kind of sucks. This involves getting to stay in their resort house, all gated and protected, with the assistant Kim Cattrall, and Lang's wife, Olivia Williams, to make sure he doen't do too much bad stuff. But Ewan begins to find weird clues, including a phone number that calls the man who is bringing charges against Lang! Ewan also checks the GPS of the former writers car, and decide to visit the last place he visited. Huh, its a Pulitzer prize winner who has been dealing with the CIA since the 70s (Tom Wilkinson).
Is it possible that the former prime minister might have been a CIA agent this whole time?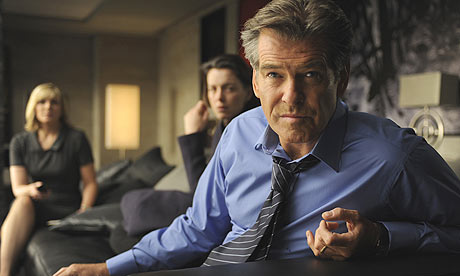 He might be! Depends on how charismatic he is.
From what I can tell, this was a well directed and acted political thriller.
Unfortunately, I are dumb with politics, as I already mentioned. I knew this was also a fictional jab at Tony Blair and his friendliness with the US, and that maybe people are mad at him.
But I don't know. I don't know anything about Tony Blair or what the UK did during 9/11 and Iraq/Afghanistan wars. Seriously. So I'd say that if you know about all this stuff, this might be a better movie for you. If you don't know a damn thing, it might be confusing.
I read a plot outline on wikipedia as I watched to make sure I was not missing thing as it was happening (which I was). Just general things I didn't understand and made the film more confusing to me. Sometimes a guy just needs things spelled out. Hah.
After reading what I had just watched, turn out it was kind of interesting. But because of just being about things I have no knowledge in, it made the film just a movie.
2 out of 4.