December 10, 2018
The Favourite
At this point in my career as a movie reviewer, I can no longer say I am unfamiliar with Yorgos Lanthimos' work. Now, his first few things? Sure. But I have reviews of The Lobster, The Killing of a Sacred Deer, and now, The Favourite, so that is a clear majority of his movies. I can still suck as a person for not seeing the things that got him famous that are apparently great in their own rights, but I am familiar with his work.
Lobster was absurd and social commentary. Deer was creepy and made me panic. And The Favourite would turn out to be just as different as the last two.
The one thing I was most curious about this movie going into it is that it was listed as a "Biography" on IMDB before hand, having never seen the trailers or anything. This…this is a real story? Or at least based on one? That is certainly nothing like Lanthimos' previous work, so it is good to see him go in strange directions.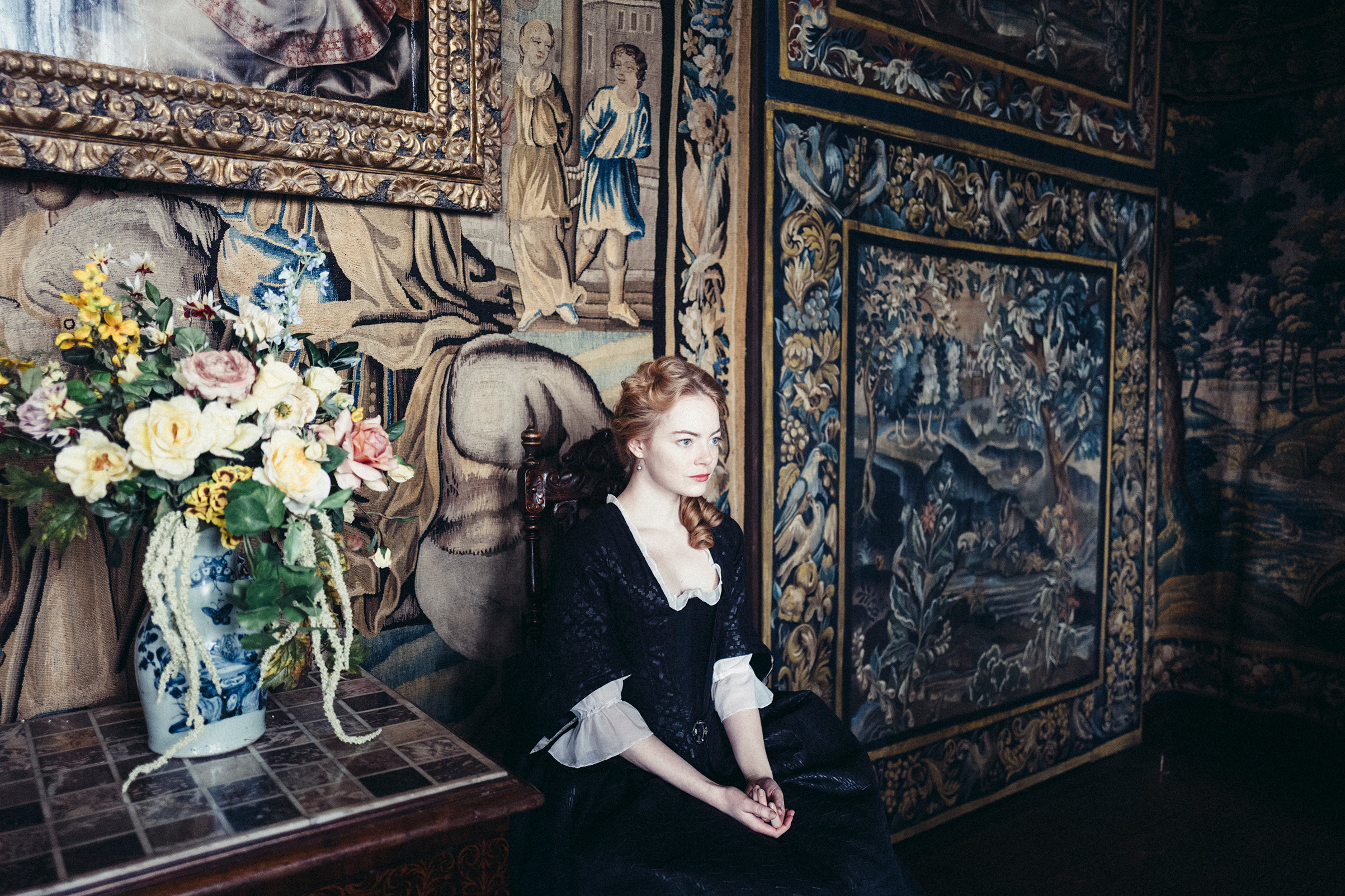 Waiting rooms with no magazines got me like
Queen Anne (Olivia Colman) is in pain and sad. She lost her husband, she has aches and hurts and she doesn't want to rule England. She wants people to fix things and for her land to be in peace and to hang out with bunnies. Thankfully she has Lady Sarah (Rachel Weisz) by her side. Sarah has ambitions and smarts and wealth and is married to the main general. She wants what is best for Anne and best for England. She helps the Queen in every thing, including decision making, and is brutally honest with her. They might even be in love. That would explain all the sex stuff at least.
Things are going well enough, the two political parties disagree about things, and it is all terribly confusing, but whatever.
On the other side, there is Abigail (Emma Stone), who used to be a lady, but had some big problems with her family kind of ruining everything. But she is cousins with Sarah, so she wants to go to their castle and find protection. She is given a job as a very low level maid, not what she is used to, but it is better than nothing. However, she quickly finds that her talents can be better used and makes herself extremely valuable, with the goal of rising up the ranks.
Maybe even winning over the love of the Queen, and screwing over her cousin, who is definitely a b word.
Also starring Nicholas Hoult and Joe Alwyn.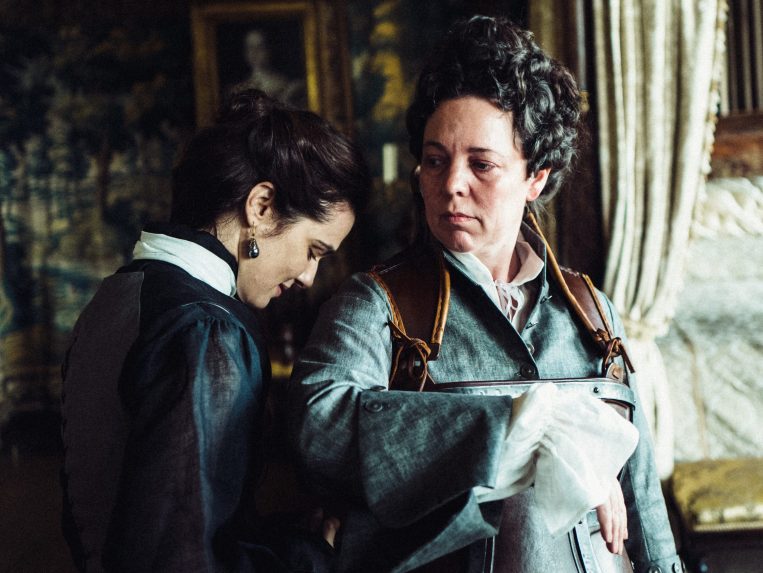 But we are here for the ladies ya'll, even if Hoult has magical hair.
Going into a Lanthimos film you will never really know what to expect. This film seemed to be an experiment in camera work, from wide angled to fish. Amazing camera work at that. Given a film that will have most people talking about the costumes and acting, it is very important to realize how sexy everything felt. It wasn't like normal impressive cinematography, it had strange side effects, and there were a lot or risks with it. It helped explain the complex feelings going on in the kingdom at the time and the complexity of these characters.
Okay, now the acting. Stone. Weiss. Colman. All extravagant and showcasing some of the best acting of the year. Apparently Stone/Weiss are both going for supporting roles and will be nominated together in a lot of shows, while they are giving Colman the top acting role and you could argue for all three that they deserve some form of main actress. The men are secondary in this film, they are schemers, they are distractions, but it is about two women who both want power and will do a lot to make sure they maintain their power.
I laughed so much throughout this film, while cringing and hiding at other parts. It really goes to extremes in all levels, never super graphic, but a few intense scenes regardless.
What surprised me was how "accurate" it was to history. Now I am willing to bet none of these conversations are close, and I don't even think Abigail was real. But we have the same queen, bad health a lot of her life, lady Sarah, changing political allegiances, war, and it had the number of miscarriages correct (which during the movie just seemed like an absurd/uncomfortable joke). Again, I put accurate in quotation marks. It is clearly not accurate, but it is also very much inspired and not drawn out of thin air.
Basically, everything that The Favourite tries, it accomplishes with gold and blue ribbons. Even the jarring and uncomfortable ending makes a lot of sense for this movie. The Favourite came out of nowhere for me, and I could never have guessed it to be so brutal and enjoyable. One of my must see films of the year, and certainly one of the top.
4 out of 4.