April 20, 2018
The Endless
I almost forgot to watch The Endless. The screener was given to me almost a whole month ago, and its been very busy. So I have found myself going "Oh, I have five weeks, time to wait until later!"
Needless to say, I did feel panicked when I finally saw it. But at least I didn't forget to write this review (although this intro could use a lot more work).
This is not a film that has garnered a lot of attention, but from those who have seen it, the buzz has generally been positive.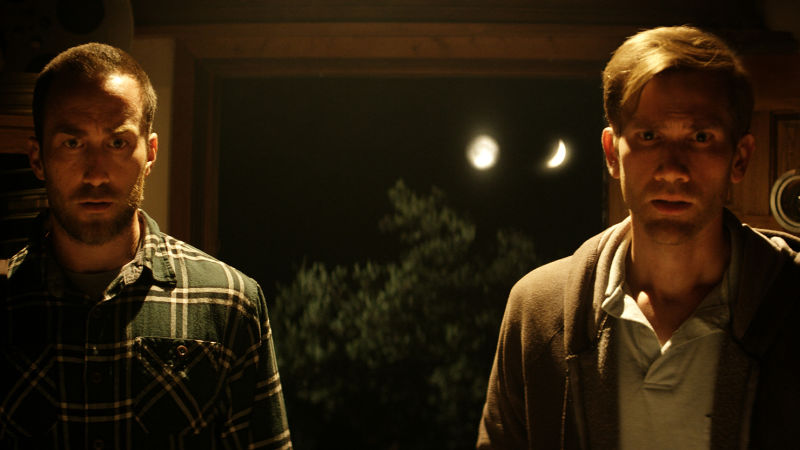 Because really it is just about bros being bros.
Justin Smith (Justin Benson) and his younger brother Aaron (Aaron Moorhead) a few years ago escaped! What did they escape? Why, a death cult, which is one they really only knew. It was Justin who arranged it. Aaron was a bit too brainwashed. Justin got them out, got them back to the real world and they were a bit famous for some time. I mean, I guess people thought they were weird, but at least they were alive.
Now, years later, they have mostly forgotten a lot about the place. They still see a psychiatrist, but they assume their old friends are now dead and gone.
However, they receive a small tape, and on it a message from camp. What? They aren't dead yet? This is cray cray!
After some debates, some pondering, they agree to go back and visit their old family. See how they are doing. Just to stay a day or whatever and head back out. They will not be forced to remain or anything cult-y.
And yet, here we are. In a movie about this, so things may no be entirely on the uppity up.
Also starring Callie Hernandez, Tate Ellington, Lew Temple, James Jordan, and Kira Powell.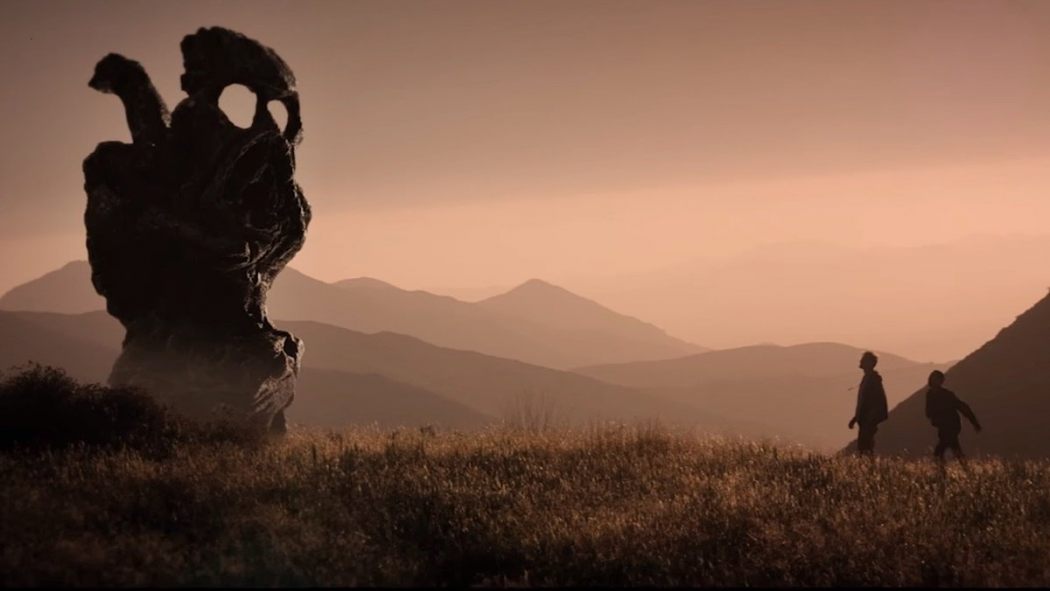 All cults should be required to have some sort of sign out front indicating their chicanery.
I honestly wasn't really sure what to expect with a film like The Endless. The plot description intrigued me, and I knew the directors (/leads) from their segment in V/H/S Viral called Bonestorm. Could they do a longer film and keep my interest?
Well, the cult surely was strange with a lot of mystery behind it. Some very creepy things occurred, but it felt like a more subtle version of creepy. Not people suddenly appearing behind them creepy or jump scare creepy. Just odd creepy.
The film definitely ends with a bang, but it is quite a long fuse. Things happen, things get explained, and yet the brothers remain and things get weirder and potentially dumber.
I know I personally was hoping for a much bigger horror element. It was far to subdued, I never felt drawn into the story, but I appreciate that they went for something new.
2 out of 4.