In case you haven't been keeping count, The Do-Over is movie #2 of the Sandler-Netflix collaboration. Netflix has said they don't care about having the best movies, they just want a very diverse set of films, films that reach many different demographics and personality styles.
So they don't always care about the critics. Which is why they offered Adam Sandler a four movie deal, because some people really like his brand of comedy, including the overseas market. Go figure.
Movie #1 was The Ridiculous 6, which I found very disappointing. The Do-Over seems to be going in a very different direction, both in terms of style, genre, and size of the cast. So there is a chance that this one ends up much better.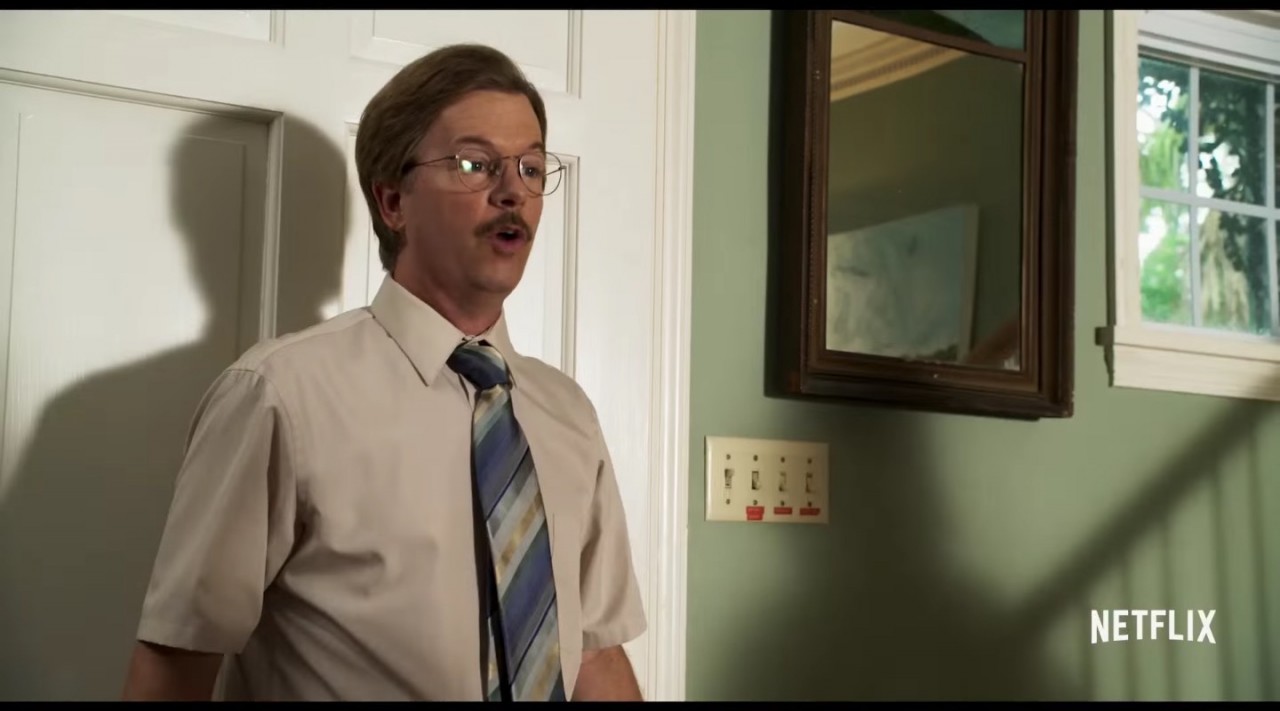 Holy crap, the promo images for this film are crap!
Charlie (David Spade) doesn't like his life. And no, its not because the actor hasn't had a hit in a long time. He is at his ten year high school reunion, watching his constantly cheating wife (Natasha Leggero) get down with the old high school prom king (Sean Astin). He is a bank manager, but the bank is inside of a grocery store. There are two step kids who treat him like shit. But then he sees Max (Adam Sandler).
Max has changed and seems really chill and cool now. And when his life goes on a vacation with him, Charlie decides to hang out with Max on a boat and have a great bro weekend. Then the boat explodes, Charlie is drugged, and Max takes him away.
Why? No, not to kill him. Max thinks that Charlie hates his life, so he decided to fake their deaths taking the identity of two people who recently died. They had a lot of money, a sweet vacation home, and they can just get away from it all and get a second chance at life. Or, you know, a do-over.
But there are problems with their plan, especially since the two men were murdered and those who are after them are going to come after them too. But that is a problem for later. Right now it is time to party party party.
Also starring Paula Patton, Kathryn Hahn, Nick Swardson, Catherine Bell, Michael Chiklis, Luis Guzman, and Torsten Voges.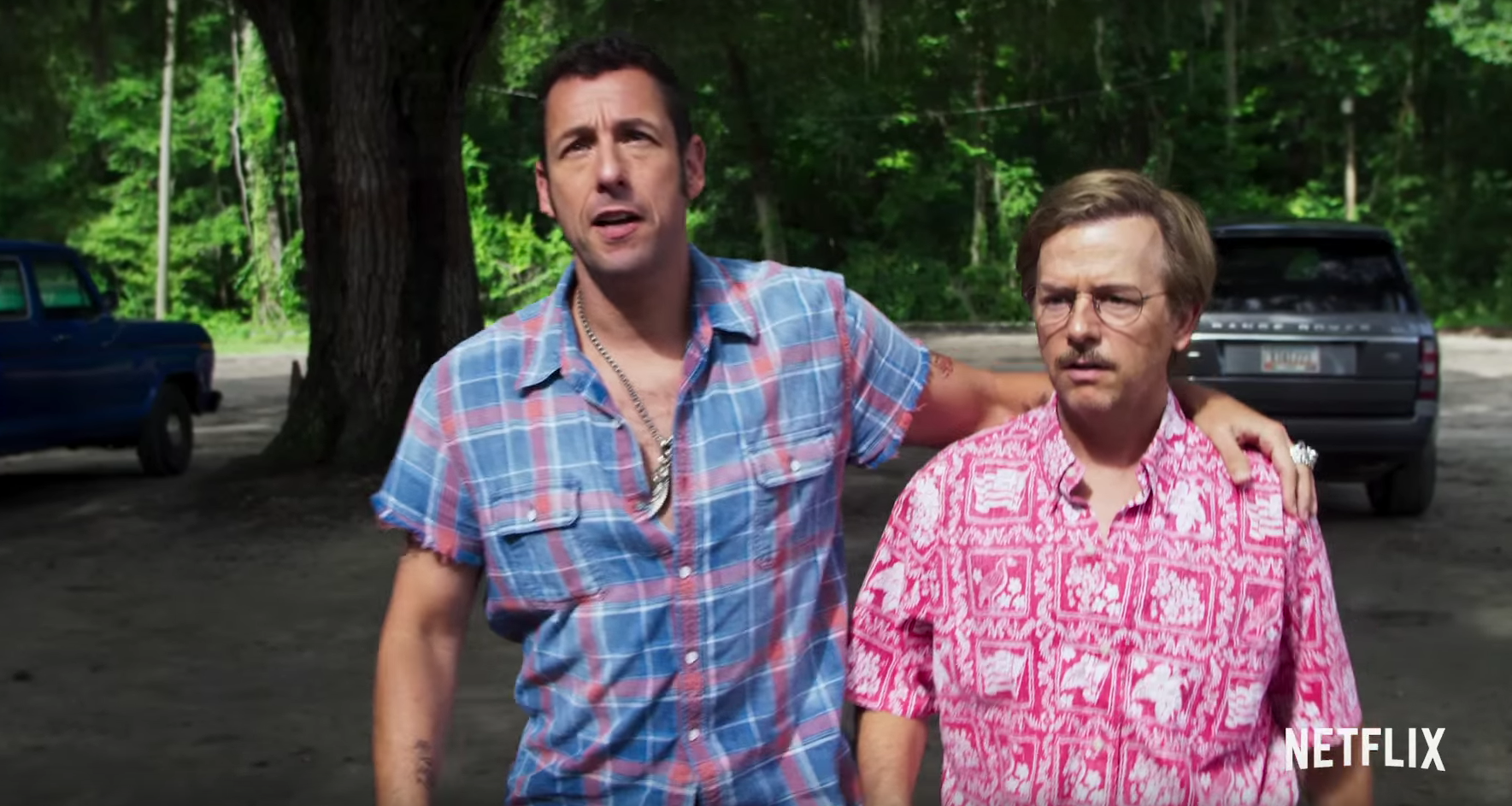 Seriously, what do I do with any of these pictures? So generic.
The Do-Over just may very well be one of the okayiest movies I have ever seen this year. Almost on every front the film just feels average. The acting is as expected, the jokes are average, the twists are too many and the plot a little bit stupid. But some of the action scenes are entertaining, some of the jokes made me smile, and some of the twists were actually decent.
but taking it as a whole, there are a lot of stale moments. The intro goes on for too long. Too many fake identities for Sandler, and just too many twists overall.
It isn't super strong on comedy or action, making the jokes and shots seem like after thoughts.
But when compared to the last 15 or so films, it is at least better than 12 of them. That is saying a lot about Sandler's recent film career, but what it really says is that I loved You Don't Mess With The Zohan and didn't think Just Go With It, Pixels, or That's My Boy were that bad. These comparisons still probably don't sell the movie for you, and honestly, they really shouldn't.
Would not super recommend.
2 out of 4.