September 28, 2019
The Death of Dick Long
A24 has been a cream of the crop for a few years. A good mix of great titles, quirky titles, original titles, and sometimes all three put together.
Who doesn't want a film that is original, quirky, and really great? That is my kind of film of the year. That is what we get with things like Colossal (not A24). I am just happy they are still making money enough to try.
And that is what we get with something like The Death of Dick Long. Heh. Dick Long. Nice.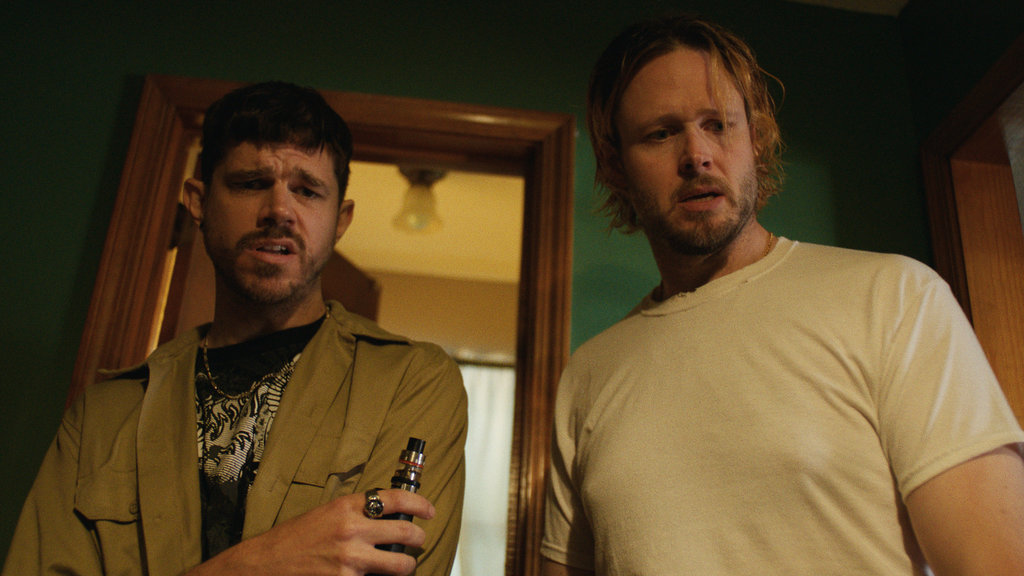 Men. Just being guys. Doing manly things.
Last night was a blast. A lot of booze, fireworks, shenanigans, and more. But in the extreme early hours of the morning, Zeke (
Michael Abbott Jr.
) and Earl (
Andre Hyland
) find themselves racing to the ER to secretly leave their friend, Dick Long, who is bleeding and dying, and getting out of there before it is too late. They don't want their friend to die, but they also don't want to be associated with his injuries, because of how they got formed. They take his ID and skedaddle.
Hell, Earl says they just need to skip town its so bad.
But for Zeke it isn't as easy. He has a wife and kid, and he needs to clean his car, and destroy evidence. But it seems no matter what Zeke and Earl try to do, they just keep getting mixed up in their own lies and the innocence of others, driving the story closer and closer to home.
They really, really, really, don't want people to know what they did.
Also starring Janelle Cochrane, Roy Wood Jr., Jess Weixler, Poppy Cunningham, Virginia Newcomb, Sunita Mani, and Sarah Baker.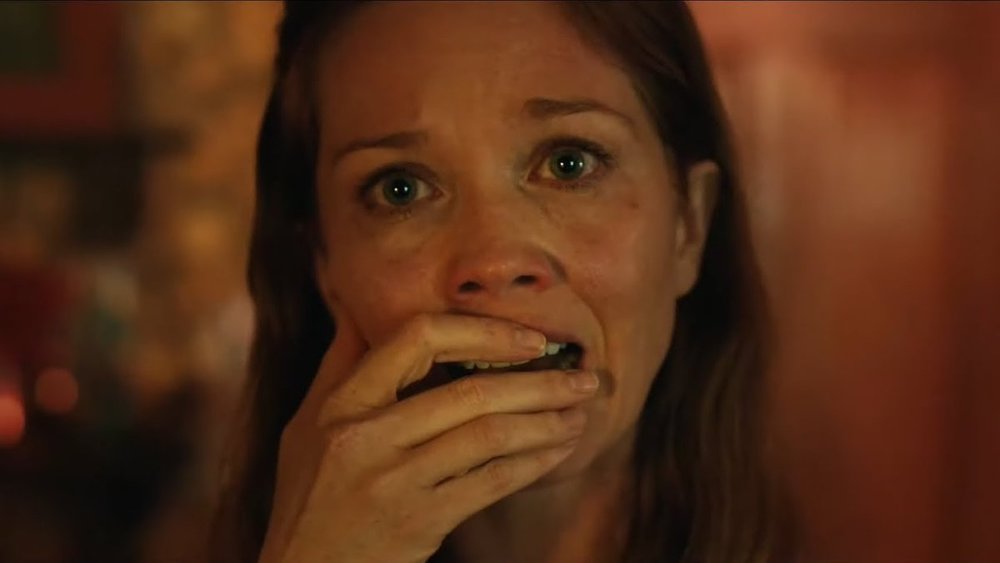 The face a lot of people will make halfway through.
The Death of Dick Long is a simple story, about a crime that people don't like, but not one that people have normally seen as dangerous. It is based on a news article that the director read at some point, and wondered what the lives were like of the people involved.
The lives of the people involved? Apparently mostly normal, redneckish people, trying to live simple lives, who sometimes develop curiosities. They aren't trying to hurt people, but they'd still want to hide their own sins.
This movie was over hyped for me, but thankfully I still found enjoyment in the film. My favorite moments were just watching the lies completely get unraveled by very obvious irregularities and people talking to each other. It made me cringe and I got a lot of enjoyment over it. I was busting out laughing in a final scene, when a character decided his best option was just to run away finally.
But it didn't maintain the chuckles throughout. It felt like the acting was fine, but I never felt like the movie went hard enough. Now, I wasn't expecting them to show the acts that lead to the death in question, because then they'd be going purely for shock instead of focusing on the story. But I still expected more comedic moments, or more dark moments, and was disappointed it didn't go far enough.
3 out of 4.