October 7, 2016
The Birth of a Nation
The Birth Of A Nation is titled as such to recall the film with the same name slightly over a hundred years ago. That one was racist, sure, but it was also one of the biggest movies of the time and revolutionized film so it still has a reason to be talked about today.
This modern version is about a true slave revolt that happened before the civil war. That's right. They are taking the title back and making it pro-black. A bold and almost genius idea.
It was also one of the most anticipated films of the year, with Oscar hopes and dreams, long ovations at Sundance, and a giant bidding war to get rights to distribute. It was the first film to potentially win the Best Picture award this year, so the hype was un real. And no, Free State of Jones being terrible didn't bring the hype down at all.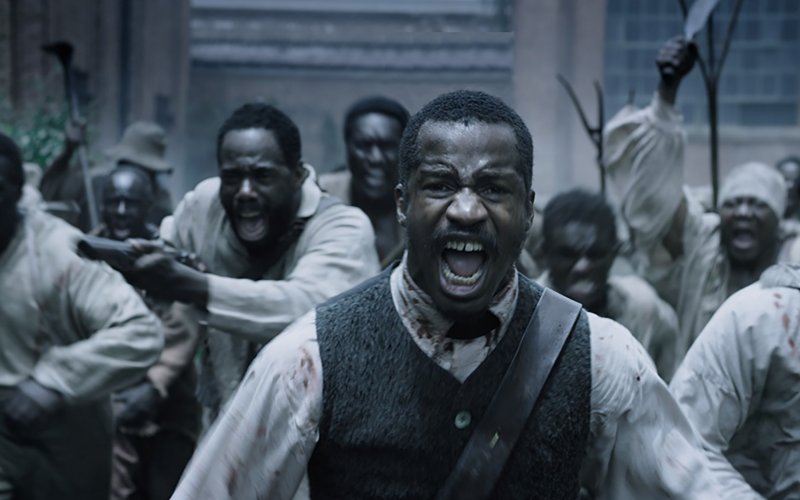 Picture of how I imagined the hype train would rush to theaters for this film.
The story is about Nat Turner (Nate Parker), a child born into slavery, who was taught to read the bible a bit by kinder owners (Penelope Ann Miller), but eventually was put back into the field.
As an adult, he was one of the head slave workers and he also preached to his fellow slaves every week. A slave preacher! Yes, because they wouldn't let him preach to white folks of course. Well, the drought was hurting the small farm, so his owner (Armie Hammer) began to take him to other farms to have him preach to other slaves about the importance of obeying your master in order to get to heaven, helping them earn extra money.
But on these voyages he started to see worse and worse conditions for slaves. It began to break him as a person, so much that he would lash out and get more punishments on his own farm. So eventually he had enough. He got a few men together, they planned to kill all their masters, go north to an armory, grab weapons, take the town and try and end slavery once and for all. Whoops, that is most of the story!
Also starring Jackie Earle Haley as the typical evil slave catcher, Esther Scott, Aja Naomi King, Mark Boone Junior, Colman Domingo, Aunjanue Ellis, Dwight Henry, Gabrielle Union, and Roger Guenveur Smith.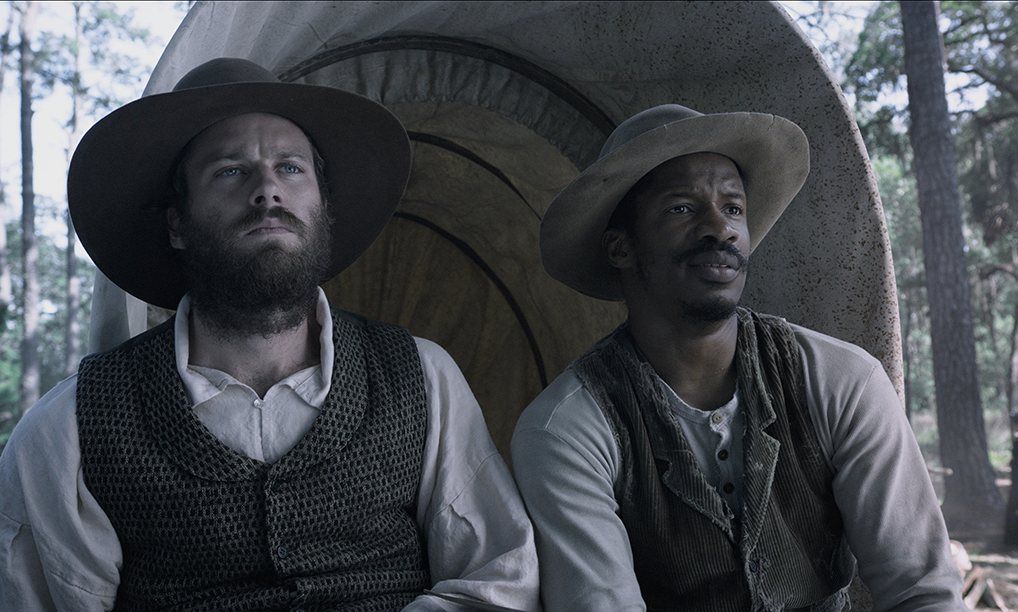 Obviously, given the subject matter you can tell this will be a powerful drama and story and one has to just hope and hope that the people behind it do it justice. And since one man is behind it there is a lot of pressure on Parker to deliver. He was the director, star, writer, main producer, everything. And thankfully he also delivered.
From the cinematography, to his acting, to the costumes, to the close up faces, it was an easy and hard two hours to get through. Easy as it just seemed to flow by rarely having a dull moment, and hard given the subject matter. For those worried, it was actually a lot less graphic than I had anticipated, with a terrible scene involving teeth and some dead bodies.
Whether the movie gets the real story perfect, or what happened in anyone's real life past is irrelevant. The film itself is actually a well-crafted piece and worthy of praise on many regards. Is it the best movie this year? I don't think so, but it is one with few issues outside of pacing concerns and behind the scenes drama.
I don't want to sound like a cheap comparison, but I would definitely say another recent slavery movie, 12 Years A Slave, was definitely still better. But I mean, 12 Years was reall fucking good.
Definitely go see The Birth of a Nation which you will certainty see it mentioned at awards ceremonies in a few months, but I doubt now it takes the top prize.
3 out of 4.