April 30, 2013
The Big Wedding
The Big Wedding. Oh goodness me.
The trailer tells the story pretty clear.
The filmmakers are a bunch of racists.
What? How did I get that out of the trailer? Well, the plot is about a family who adopted a kid, who is finally about to get married. His mom is coming to visit, but his adopted family is divorced, and she wouldn't be able to understand that because she is super Catholic. So they just have to pretend to be married!
The trailer then shows off the giant cast and tells us who everyone is, except for said guy getting married. WHAT? So here's to you, Ben Barnes. You get a spot up top, and the first picture.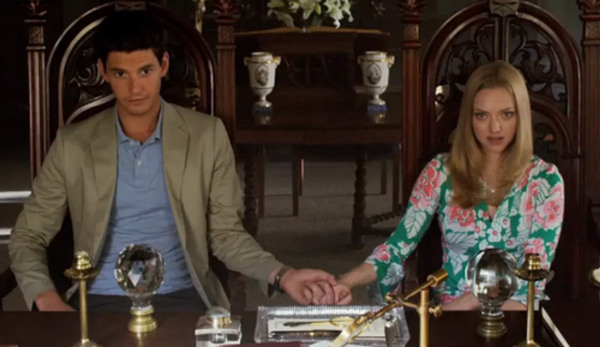 But you have to share it with Amanda Seyfried, because these are my rules, damn it.
Ah shit, I just explained the plot in like, two sentences. Whoops. Well the good news is, the divorce wasn't bad. Sure, Don (Robert De Niro) might have cheated on Elle (Diane Keaton), but they agreed it was for the best, still raised wonderful kids, and still loved each other. Sure, it was Elle's best friend who did it too, Bebe (Susan Sarandon), and that they have been together for over a decade, but it isn't weird.
But hey, Alejandro (Ben Barnes) isn't the only child causing problems. They have two actual children of their own, Lyla (Katherine Heigl) and Jared (Topher Grace). The former, a lawyer in Chicago, going through a tough time with her long term boyfriend, hates her dad for cheating, and can't have kids. Jared, a baby doctor, who is still a virgin to save himself from marriage, but totally willing to lose it should the right woman arrive.
Yeah, basically a giant shit storm. That isn't the half of it. I just don't want to spoil it all. Robin Williams plays the priest, because why not, and Ana Ayora gets naked. These are important things to note, because you know, it is rated R.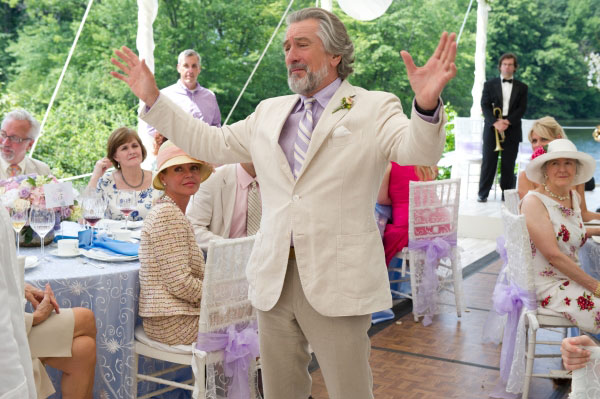 Rated R you say? Yeah, Robert does R rated films a lot! So that isn't surprising. This isn't your daddy's wedding movie. Unless you are 2-3 years old, then it is likely that your dad is the target audience. Also, get off this website, there is fucking language and talk of naked ladies.
Here comes the shock of the century week. I enjoyed this movie. Like, a decent amount. I laughed, I loved the twists, it didn't feel forced, and the chemistry between this giant group of actors was great. Shit, everyone seemed to be having such a great time with the movie, and weren't disappointed to be stuck with some lame new movie about marriage. Obviously, yes, it looks like shit, but I think it has a lot of heart.
This isn't the kind of movie I could watch again and again, but I am pleased with how it all turned out and think worth a gander. Well, depends on what a gander is. I think some sort of bird.
3 out of 4.